When you need to move freight quickly across international borders, regular international shipping methods just might not cut it. In the modern world, consumers and businesses expect deliveries to arrive in the blink of an eye, and when traditional shipping methods can't keep up with that breakneck pace, it's time to consider other options. However, speed alone isn't the only reason to consider international expedited shipping. There are countless other additional benefits that come with shipping your products expedited, regardless of whether you're shipping one small order to a retail shop or a huge recurring supply of materials into a large-scale manufacturing plant.
International expedited shipping comes with dozens of benefits, including:
Speed
Reliability
Security
Reduced risk
Greater visibility
And better customer satisfaction
Expedited freight shipping can give you a competitive edge that can make your business stand out.
What is Expedited Shipping?
First and foremost, you'll need to understand what exactly expedited shipping is, and what that entails for your shipment. To put it in the simplest possible terms, expedited shipping is an option for shipping goods that is much faster than other types of shipping. However, there's more that goes on behind the scenes than just moving fast.
When someone orders an expedited shipment, either from a store, a supplier, a warehouse, or a manufacturer, then that order is given priority over other normal shipments that the company is shipping out. That means that the expedited shipment is packaged, packed, and shipped out for delivery first, even if the normal orders came in before it. However, it is not just packed on a normal freight truck or cargo plane.
Expedited shipments are always shipped Full Truckload (FTL) or Full Container Load (FCL). What does that mean? Well, most small shipments are shipped as Less Than Truckload (LTL) or Less Than Container Load (LCL) freight, meaning there are multiple different orders all packed together in the same carrier or container. That carrier then makes multiple stops along the way to drop off different orders. Or, the carrier takes the freight to a point in the middle, where the freight is then divided onto different carriers to complete the last part of the delivery.
With expedited shipments, however, they are always packed on their own in a dedicated container. This way, the shipment can go directly to its destination as fast as possible, without making any extra stops to drop anything else off.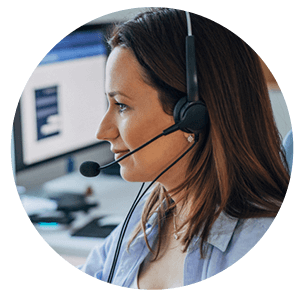 USA CUSTOMS CLEARANCE
Avoid Heavy Fines & Import Delays
Worried about the Strict Regulations? Ask Our Experts.
Our 30 Minute Licensed Expert Consulting Will Personally Guide You.
Contact our Licensed Expert Consultant >
Standard vs Expedited International Shipping
The most common way to ship goods internationally is on an ocean carrier, but that is by far the slowest way to move your freight, short of having someone simply swim across the ocean with it. If you don't have months to spare, shipping on an ocean carrier just isn't going to work for you. And when customs can unexpectedly delay your shipment even longer, who knows how long it could be before you actually get to see your import?
In comparison, cargo shipped expedited on an air carrier can reach just about any border in the world anywhere from 1-3 days. That's far faster than the standard shipping times. However, that doesn't guarantee that your shipment will get through customs any faster, but it will certainly get to the port of entry much faster—and that can make a lot of difference.
With that said, shipping air freight is much more expensive than shipping ocean cargo, so you need to align your choices with your priorities. If you really need your shipment to be delivered as soon as possible, and you're willing to pay the extra costs, then expedited shipping could be perfect for you.
What are the Benefits of International Expedited Shipping?
The cost of shipping goods expedited, especially on an international scale, is a daunting obstacle for many shippers. However, the numerous ways you can benefit from international expedited shipping can make that price begin to seem reasonable. You might think that moving your shipment quickly is the most characteristic element of expedited shipping, but there are many other ways you can use worldwide expedited shipping to take your supply chain to the next level.
Speed
The biggest benefit of international expedited shipping is the speed at which you can have shipments delivered. A shipment can arrive at the U.S. Port of Entry mere hours after the order is arranged, opposed to the months it would take an ocean carrier to make the same trip. Companies can restock supplies quickly and get new orders on the way as fast as possible, allowing for minimal disruptions to business operations. Urgent deliveries can arrive faster than ever before, which can keep factories running, inventory moving, and customers happy. In some cases, same-day delivery services can even be utilized.
Reduced Risk
Speed isn't the only benefit of international expedited shipping. Since the cargo is kept in a dedicated container without any other shipments, it is also kept much more safe and secure during the trip. Regular shipments are frequently opened, unloaded, rearranged, and examined, which creates many opportunities for the goods to get damaged. In addition to that, other shippers might not have packed their shipments as carefully, or they may be shipping something that could be potentially destructive.
With FCL shipping, the container stays closed for the entire trip and moves directly to its port destination, with no other shipments inside that could potentially damage your goods. This protects it from unnecessary handling that could cause damages, but it also comes with an added bonus: greater security.
LCL shipments are at a greater risk of thefts, because of the many stops they make and the fact that the container is often opened to remove parts of the shipment. Shipping FCL reduces this risk, but shipping expedited FCL eliminates this risk almost altogether.
Greater Visibility
Often included in the price of shipping, many shipping companies offer a greater degree of visibility for expedited international shipments. This includes updates on where your shipment is, GPS tracking, and a range of other track and trace technologies that allow you to keep an eye on where your shipment is. This is helpful for knowing exactly when your shipment will get to the U.S. port of entry, and it can give you a much better idea of when you will be able to receive it.
As a side note, however, most companies will not offer guaranteed shipping windows for international shipments, even if they are expedited. The reason for this is simple. Companies may be able to guarantee the time that a shipment arrives in the U.S., but they are not able to predict what Customs and Border Protection (CBP) will do with it once it is there. Your shipment could be released in a few days, or it could be held up in the customs clearance process for months.
If you're concerned about clearing customs with your urgent shipment, consultants at USA Customs Clearance can help. We know that dealing with CBP can be frustrating and confusing at times, which is why we have made it our goal to help you through the process. With one of our consultants walking you through it, you can feel confident knowing your shipment has the best chance of clearing customs quickly.
Greater Customer Satisfaction
The combination of benefits that you experience when selecting international expedited shipping is felt not only throughout your company, but also by your customers. When you utilize quick delivery, you can ensure that your warehouses and factories are always well-stocked, so your customers never have to wait on an order. You can also utilize domestic expedited shipping to get orders to your customers in no time at all. In this way, you could implement speed and efficiency throughout every aspect of your supply chain.
Competitive Edge
These practices can give you a leg up on your competition in more ways than one. That combination of benefits—the increased speed, reduced risk, greater visibility, and better customer satisfaction—all results in you becoming the first choice in your industry. If all else is equal, you being able to ship faster and offer more benefits than your competitors will make your company seem more appealing to your customers. You'll be able to retain the customers you have easier, and you may even end up attracting customers away from your competitors.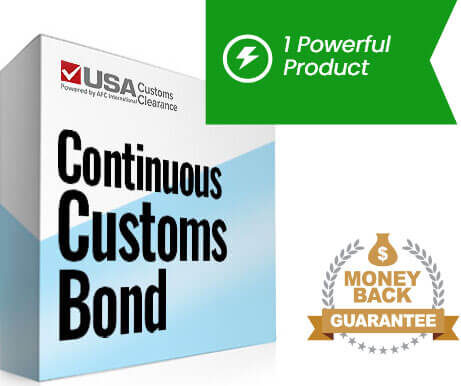 USA CUSTOMS CLEARANCE
A Customs Bond for Sea & Air
You Must Pay Import Duties & Taxes for your Goods.
Get Your Customs Bond >
How Long does Expedited International Shipping Take?
The amount of time it takes to ship something using any method, even expedited, is going to be directly correlated with the distance it needs to travel. No matter what, you just can't ship something to Florida from China in the same amount of time it would take to ship from Puerto Rico using the same methods.
With that said, there are many situations in which goods shipping internationally can arrive at their destination port on the same day they departed from their country of origin. Air shipments can travel all the way across the world in hours. If you've implemented domestic expedited shipping into your pickup plans, then you could ship your freight from the port when it is released to anywhere in the U.S. on a truck or plane in a matter of hours or days.
Shipments imported in from Canada or Mexico are also commonly shipped expedited, and that can be almost as fast as domestic shipping if the freight doesn't get caught up at the border. That can be achieved by loading the freight onto a freight truck, cargo van, or some other ground shipping option, and shipping it off on a very specific route to get it to its destination as quickly as possible. In this case, the actual journey can take only a few hours, though it often takes roughly two business days—or more—to get the shipment through the U.S. border.
Clearing customs usually takes some time, but you can speed this process up by making sure you submit all the proper documentation to the CBP prior to your shipment's arrival at the port of entry. To really ensure that everything is done right, you should consider working with a licensed customs broker, like those at USA Customs Clearance, Powered by AFC International. With a customs broker, you can feel confident that all the proper documentation will be filed correctly with CBP and all the applicable Partner Government Agencies (PGAs). In addition to that, a customs broker can keep you updated on any and all laws pertaining to your commodity to ensure you don't run into trouble with your shipment.
How Much does Expedited International Shipping cost?
As mentioned above, expedited shipping options are often far more expensive than other types of shipping options. Fortunately, however, expedited shipping is a spectrum that just involves shipping things faster. You could ship something expedited on a freight truck for cheaper than you could on an air carrier. You could still cover the same distance over land and still get your shipment quickly, with the difference in time being only a few days. The cost savings, however, would be tremendous.
With that said, however, to truly get the full benefit of expedited international shipping, you would likely go with the fastest option to cover the time it would take your shipment to get through customs. If you paid for everything, you wouldn't get charged just for making people work faster to move your shipment. Expedited shipping costs encompass many different things, including:
Pausing other shipments to prioritize yours
Shipping your goods FCL, even if that leaves considerable space in the container
More dedicated and faster work for laborers, shippers, and carriers
Fueling the airplane to ship your goods
More advanced technology for tracking your shipment
Complicated logistics planning and execution to make the process seamless
And many other factors
The truth is, shipping freight expedited is expensive, and it isn't going to be a great option for everyone. However, there are many different industries that could benefit significantly more than others. To decide whether international expedited shipping is right for you, you need to examine your industry and the scope and qualities of the products you sell.
If you're also looking to reduce costs for your international shipping, check out out article Best Practices to Reduce International Freight Costs.
Which Industries Benefit from Expedited Shipping Services?
Just about any industry could benefit from utilizing a service like expedited shipping, but there are a few industries in which the decision could make or break their business. Some industries rely on the timely delivery of goods, and even small delays could have far-reaching consequences. Industries that fit that description include:
Auto Parts Suppliers - After Toyota established the use of expedited delivery for their auto suppliers in the 1960s and 70s, it spurred competition and expedited shipping became the standard for all auto manufacturers. This applies in a few different contexts. Auto manufacturers can ensure a steady stream of supplies to their warehouses, and car repairmen can order a part and have it delivered next-day, making servicing customers' cars that much more efficient.
Pharmaceutical Industry - When hospitals rely on a steady stream of pharmaceuticals in order to operate properly, it's no surprise that drug companies, medical technology manufacturers, and PPE distributors need to move fast.
eCommerce Stores - Amazon set the precedent for shipping and delivery times, and now other online stores have to adapt or risk falling behind the competition.
Consumer Electronics - When shipping high-value, time-sensitive shipments like new cell phones and laptops, you're taking a risk if you don't opt for the greater security and speed associated with international expedited shipping. Rather than letting new releases sit on an ocean carrier for months, you can get new tech into consumers' hands in mere days.
Clothing Retailers - Styles go in and out of fashion quickly, so if you aren't prepared to stock your shelves with the latest styles, you'll end up with shipments coming to your door already "so last season."
Those are just a few examples of the kinds of industries that would undoubtedly benefit from the use of international expedited shipping and delivery services. There are many other industries that could reap serious benefits from using express services, but hopefully, that will give you some ideas about whether or not it would be worth the cost for your business.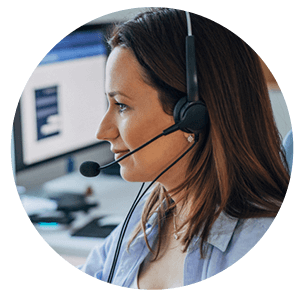 USA CUSTOMS CLEARANCE
Paperwork Mistakes Cause Import Delays
Worried about the Strict Regulations? Ask Our Experts.
Our 30 Minute Licensed Expert Consulting Will Personally Guide You.
Contact our Licensed Expert Consultant >
Explore International Expedited Shipping Options with USA Customs Clearance
The decision of whether or not to utilize international expedited shipping is a big one, but we at USA Customs Clearance, Powered by AFC International, can make that decision a little easier for you. With our licensed customs brokers available to answer any of your questions about the process, you can feel confident that you're making the best choice for your business. We specialize in expedited service, not just in shipping, but with communication too. Good customer service is our biggest point of pride, so we always make sure to return calls and emails as quickly as possible.
Not sure if you need expedited shipping or same-day service? We offer expedited shipping consultations to help you determine which freight services you need. Our international freight consultants can help you weigh your options, and can arrange the express delivery of your freight to any port of entry in the U.S.
For more information, give us a call at (855) 912-0406 today!