With everything going on in the world today, consumer demand for safes is at an all-time high and likely to rise. One of the ways to meet this demand is to bring imported safes into the U.S. If you're a business looking to capitalize on and meet this consumer demand by importing safes, there are important details you need to know.
In order to bring imported safes into the U.S., you'll need to comply with CBP and CPSC requirements. These requirements include filing prior notice and ensuring that your imported safes meet CPSC guidelines.
Many importers choose to work with a customs broker when importing safes. A customs broker works alongside importers to ensure all details related to an import are in place. If you need help importing safes, USA Customs Clearance provides import consulting services. We'll provide you with everything you need to safely import your products.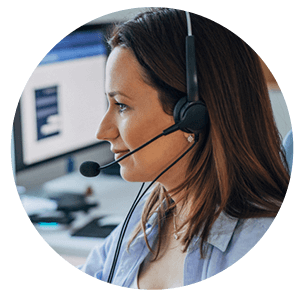 USA CUSTOMS CLEARANCE
Paperwork Mistakes Cause Import Delays
Worried about the Strict Regulations? Ask Our Experts.
Our 30 Minute Licensed Expert Consulting Will Personally Guide You.
Contact our Licensed Expert Consultant >
How Safe Is Your Safe?
Safes come in all shapes and sizes, and are used to protect anything valuable to you. Whether it be personal documents, jewelry, electronics or even firearms, the point is to make it as impenetrable as possible.
So when you are importing safes from outside the U.S., you need to make sure you're importing ones that live up to their structural ratings and are not poorly made.
There are different kinds of safes with different objectives. Two of the more common examples include:
Fire-resistant safes — Fire safes aren't really made to heavily prevent theft since they are portable and can easily be carried out of a building. However, they do have a lock to at least mildly deter theft. Still, their primary goal is to keep paperwork or other valuables safe should a fire break out.
It is important that you import safes that in the face of external temperatures of 1,800 degrees fahrenheit outside the safe, that the temperatures inside the safe don't rise above 351 degrees for documents. With safes keeping electronic data, the temperature inside can't rise above 131 degrees.
Depending on the grade of safe, these internal temperatures must hold for at least 30 minutes but higher graded safes can last hours. Imported residential fire safes are very useful in this regard.
Burglar-resistant safes — These safes can be big or small, heavy or light, and put in a variety of places and can be free standing, wall-mounted or floor-mounted. They can also come with water- or fire-proofing but their main focus is to deter thieves.
There are many different companies that rate safes for their ability to deter attacks on them and one of the most reputable companies around who provides certifications is Underwriters Laboratories, headquartered in Northbrook, Illinois.
The reason this particular company is worth mentioning is their rating standards of TL-15 or TL-30. If a safe is able to obtain one of these classifications, it means it can withstand an attack for either 15 or 30 minutes from a would-be burglar who is using a variety of tools. These safes tend to be made with higher-quality materials and offer superior protection, while also being more expensive. The higher the TL time, the more expensive the safe will be.
Safes can be as inexpensive as a small one designed to look like a book to ones that cost tens of thousands of dollars to protect your priceless possessions. They can also be waterproof to varying degrees and weigh hundreds of pounds. It is a good practice to sell a variety to cater to multiple needs. Some customers might be concerned with theft only, fire or water only or want protection against it all.
The locks are also different depending on the safe. Some use electronic locks, combination locks or key locks.
Regardless of what type of safes you're importing, USA Customs Clearance will guide you every step of the way. Our import experts and customs brokers have the knowledge and experience to get your goods imported without issue.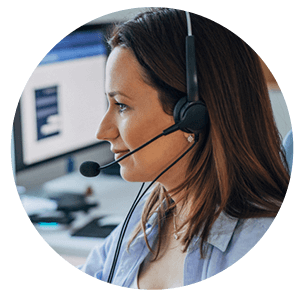 USA CUSTOMS CLEARANCE
Required Import Documents are Complex, We File for You
Worried about the Strict Regulations? Ask Our Experts.
Our 30 Minute Licensed Expert Consulting Will Personally Guide You.
Contact our Licensed Expert Consultant >
The Process For Bringing Imported Safes Into The U.S.
Importing a safe should be little issue to the CPSC, who is technically over these objects. But safes are not known to be made with hazardous materials or be unsafe in really any way, so that's not much of a concern on your end.
On the other hand, making sure you're in compliance with the CBP is of greater concern. The first thing that has to be done is filling out the form declaring that you intend to import goods. This can be more easily accomplished by using a customs broker who is well-versed in exactingly completing such paperwork.
You might ask yourself why you need help with his task? The answer is that the CBP can delay or even reject your imports if the forms are either incomplete or inaccurate. This can cause unnecessarily wasted time and be an enormous headache.
It's very likely that your safes will require ocean transport if coming from overseas, since air travel is extremely expensive and can eat into any profit you were planning on. So once the ships reach ports somewhere along America's coasts, they must still clear customs and have someone there to accept delivery. Again, a customs broker can handle this process for you so you can be concerned with bigger-picture issues that come with running a successful business.
Do I Need a Customs Bond To Import Safes?
Let's somewhat answer this question with another question: is your shipment going to be $2,500 in value or more, or have a regulatory body governing it? If you can answer yes to either of those, then you require a customs bond.
What a customs bond does is make sure the importer is able to have its taxes and duties covered in the event it cannot pay them. It is also called a surety bond and ensures the U.S government is able to collect what is legally theirs. You can buy customs bonds for a single shipment or one that covers all shipments for an entire year.
The latter of those two options is a better overall value, especially if you plan on shipping large volumes more than four times per year or items of large value, which safes can be, and will automatically necessitate a continuous bond. A customs broker, mentioned in the previous section, will surely have surety bonds for sale.
There is one other option that can be explored in lieu of using a customs bond, but it's impractical in many cases. That is putting down a large amount of cash, usually a requirement of $50,000 or more, to take the place of the bond. Having liquid assets tied up is less than ideal, plus if you are ever in the position where you stop importing, your money would still take years before it was released back to you.
USA Customs Clearance offers continuous customs bonds. These bonds enable you to cover unlimited import shipments for up to 1 year. If your business plans on importing multiple shipments throughout the year, this is the best option for you.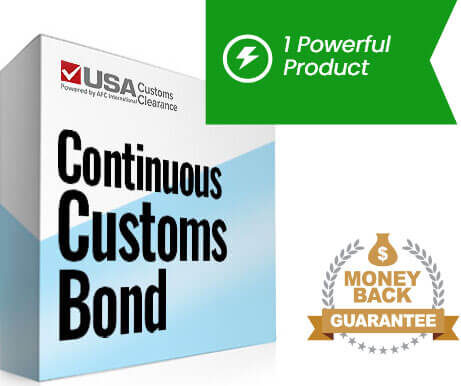 USA CUSTOMS CLEARANCE
A Customs Bond for Sea & Air
You Must Pay Import Duties & Taxes for your Goods.
Get Your Customs Bond >
Let USA Customs Clearance Help Your Imported Safes
Once you've decided to begin bringing imported safes into the U.S., get expert assistance from USA Customs Clearance, powered by AFC International. With our advice and other services, we can help get your safes here safely without any issues arising.
A 30-minute consulting session with one of our import experts can clarify anything you're not sure about and set you on the right path to being able to successfully import your safes. For a flat fee, you get 1-on-1 attention and can ask whatever questions you like and thoughtful, correct answers.
Other services that USA Customs Clearance offers are customs bonds to make sure your order is able to get into the country legally, and custom broker services that include filling out all paperwork on your behalf and making sure your safes get past CBP inspection.
So once you're prepared to start bringing imported safes into the country, partner with USA Customs Clearance to ensure your imports proceed without any hiccups. Get started today by giving us a call at 855.912.0406.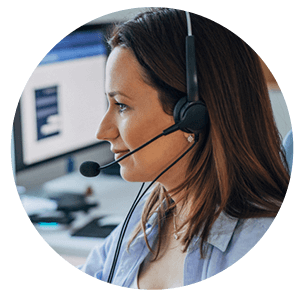 USA CUSTOMS CLEARANCE
Pass Strict CBP Inspections
Worried about the Strict Regulations? Ask Our Experts.
Our 30 Minute Licensed Expert Consulting Will Personally Guide You.
Contact our Licensed Expert Consultant >