Table grapes are a staple in many households. These big, plump grapes are delicious and are a perfect snack for those craving something sweet and fruity. These seedless varieties are grown around the world and importing table grapes is essential to meeting demand in the United States.
There are quite a few rules from the United States Department of Agriculture (USDA) surrounding importing table grapes. Regulations are outlined in Section 8e, Part 994 of the U.S Code of Federal Regulations. These rules set the standard for table grape imports and cover considerations like berry size, grape maturity, and minimum grade. Additionally, inspection and certification are required.
You'll also find that importing table grapes is a hot topic right now. Weather trends in Chile have also impacted the process of sourcing and importing table grapes, as production is expected to be down approximately 20% for the 2020-21 season. Learn more about table grapes, imports, sourcing, and more.
What's the Difference Between Table Grapes and Regular Grapes?
There are two main kinds of grapes grown around the world: wine grapes and table grapes. In the simplest terms, table grapes are grown for eating and snacking; wine grapes are grown for wine production. More than 10,000 types of grapes exist, including both wine and table grapes. However, only about 13% of grape varieties are used in winemaking.
Both wine grapes and table grapes have been grown for thousands of years. Vitis vinifera makes up about 90% of all grapes grown in the world and has ancestral roots in Iran. There are 40 varieites of Vitis vinifera. You'll find common wine grapes and table grapes from this genus. Cabernet Sauvignon grapes and even White Seedless or Red Globe table grapes come from this common variety.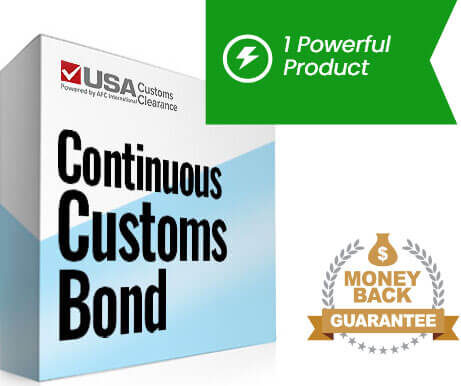 USA CUSTOMS CLEARANCE
Don't Let Strict Regulations Hold You Back
No Hidden Fees, No Processing Fees.
Our competitors overcharge you - We empower you.
Get Your Customs Bond >
Table Grapes Vs Wine Grapes
Table grapes are much larger than wine grapes. They are often seedless, have a thicker pulp, and have thinner skin than other grape varieties. You'll also find those table grapes are lower in both acid and sugar than wine grapes. You'll find many varieties of table grapes in your favorite grocery store's produce section.
Wine grapes, on the other hand, are juicier rather than pulpier and much sweeter than table grapes. Despite their thick skins, wine grapes are quite delicate and difficult to transport. They tend to ooze apart and can create a sticky mess. Additionally, wine grape bunch sizes are much smaller.
Wine grapes and table grapes are grown differently. Wine grapes grow in vineyards on vertical trellises. Table grapes grow on curtained trellis systems that let the larger grapes hang down. Less is more when it comes to growing wine grapes, as a more concentrated harvest often leads to better wine. The opposite holds true with table grapes, as some varieties of grapes can produce clusters weighing up to 30 lbs of plump, juicy grapes per vine.
Which Country Imports the Most Grapes?
According to information from COMTRADE, the United Nations' statistics division, the U.S. is the largest importer of grapes in the world. The grape import business is worth a lot of money, as the U.S. brought in more than $1.8 billion in grapes in 2019.
Even though grapes are grown in all 50 states in the U.S., consumer demand dictates desire for imported grapes. The top 10 sources for grapes imported to the United States in 2019 are:
Chile
Mexico
Peru
Brazil
South Africa
Argentina
Afghanistan
Korea
Turkey
Chile tops the list of destinations from where grapes are imported. All kinds of table grapes grow in Chile, as the country's climate is almost ideal for growing this popular berry. Almost 30% of the areas dedicated to growing fruit in Chile are grape vineyards. Popular varieties of table grapes from Chile include Reb Globe, Crimson, and the ever-popular Thompson Seedless.
Additional commonly imported grapes and their countries of origin include:
Concord – Canada
Pinot Noir – France, New Zealand
Lemberger – Germany, Austria, Canada
Valiant – Canada
Champagne – All of Europe, Mediterranean
Kyoho – Japan
Riesling – Austria, Germany, Canada, Alsace
Moon Balls – South Africa
Sultana – Turkey, Australia
Want to know more about importing fruit and vegetables? Get the information you need from a strategic partner.
Sourcing Table Grapes for Import
Though Chile has been the top source for grapes imported into the U.S., the tides might be turning. Recent weather in Chile has significantly impacted the 2020-2021 grape growing season and importers of table grapes are seeking other sources
Recent data from Fresh Plaza, an international online journal for the produce industry, indicates that Peru is a major up-and-comer in the grape export. In fact, imports in grapes from Peru are expected to rise 20 percent during the 2020-21 season.
Table Grapes from Peru
Like Chile, Peru is also known for its table grapes. There are more than 20,000 hectares in Peru dedicated to the growth of table grapes, and this number is on the rise. Areas in Peru where table grapes are grown include Ica, Piura, Lambayeque, La Libertad, Arequipa, Ancash, Lima, and Moquegua.
Varieties of table grapes grown in Peru include:
Celebration
Jack's Salute
Red Globe
Flame Seedless
Thompson Seedless Grapes
Sweet Globe
Crimson
Table Grapes from Portugal
Another country importers are increasingly looking to for the import of table grapes in Portugal. Grapes imported from Portugal. Portuguese table grapes are grown in the Western and Ribatejo regions. Portugal grape growers expect to harvest 3 million kilos, or more than 3,300 tons of table grapes for export, according to Fresh Plaza.
Importers look around the world when importing table grapes. Let's look closer at some of the other factors and considerations to take when importing table grapes.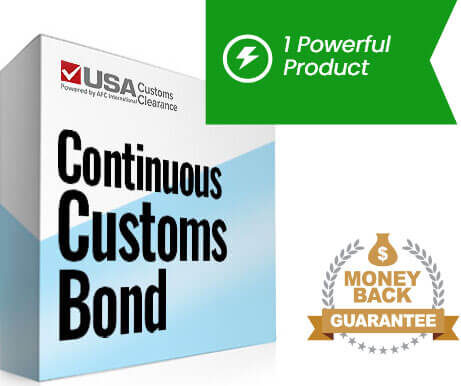 USA CUSTOMS CLEARANCE
Don't Let Strict Regulations Hold You Back
No Hidden Fees, No Processing Fees.
Our competitors overcharge you - We empower you.
Get Your Customs Bond >
Factors Impacting Importing Table Grapes
Some of the most important factors to be aware of when importing table grapes are regulations set by the USDA. These import requirements for table-grade grapes include size requirements, maturity requirements, inspection guidelines, and more.
According to import information from the USDA, all outlined in Section 8e, Part 994 of the U.S Code of Federal Regulations, imported table grapes need to meet a few minimum requirements. Grapes must be inspected at the port of entry to ensure all guidelines are met. The USDA recommends that importers of table grapes arrange certification and inspection at least a day before entry at the port inspection office.
All grapes are regulated and inspected based on grade to meet import quality requirements. Grapes are graded on factors like bunch size and package size. According to regulations, bunch sizes have some flexibility and must be within 33% tolerance to pass labeling and grade requirements.
Berry size is also important when importing table grapes. For example, Perlette and Flame Seedless grapes have a minimum berry size of 10/16ths of an inch, according to USDA guidelines.
Additionally, USDA regulations indicate that imported table grapes may be packaged for individual consumers. Packages may be 5 lbs or less, though only 20 percent of the weight each package is allowed to consist of single clusters that weigh less than a quarter-pound.
Keep in mind that few fruit varieties are excluded from the USDA rules for importing table grapes. These exclude varieties include:
Waltham Cross
Tokay
Sonita
Rouge
Ribier
Queen
Muscatel
La Rochelle
Kyojo
Italia Pirovano (Blanca Italia)
Emperor
Dauphine
Christmas Rose
Calmeria
Bonheur (Bonnoir)
Bien Donne
Barlinka
Alphonse Lavelle
Almeria
Another consideration when importing table grapes is obtaining a customs bond. A customs bond is required in almost all situations when you're importing food products like table grapes. You'll find that a customs bond is an official document that serves as an agreement between the importer of record and Customs and Border Protection to make sure that any associated duties or fees associated with your import are paid as required.
Get Help Importing Table Grapes Now
From sourcing table grapes to making sense of USDA regulations, there's a lot to consider when importing table grapes. Make the process easy by partnering with a strategic ally. You'll find clearing customs and making sense of other import challenges simple when you've partnered with USA Customs Clearance.
In fact, you'll find that USA Customs Clearance, powered by sister companies AFC International and R+L Global Logistics, can handle every single aspect of your import needs. All you need to do is provide the details of your imports and our experts will handle the rest. We'll help you avoid unexpected fines and delays and much, much more.
Count on USA Customs Clearance and our network of sister companies to provide all the importing and supply chain services you need to make importing table grapes a hassle-free process. Let us help with:
Warehousing and Fulfillment
Refrigerated Shipments and Storage
Domestic and International Logistics and Transportation
Reverse Logistics Services
And Much More
Not sure which services you need to get started? Consider booking a 1-on-1 consultation with one of our Licensed Customs Brokers. These industry experts have all the skills and knowledge needed to empower you to make the best decisions when importing goods, from finding the right shipping partner to making sense of customs regulations.
What are you waiting for? Reach out today at (855) 912-0406 and make importing table grapes easy with the right partner on your side.