For years, convincing Americans to use a bidet was little more than a futile task. But nowadays, more and more people in the West are coming to the same conclusion as those of others around the world — that the bidet should be a part of a sanitary bathroom routine. While they are becoming a bit more commonplace in private bathrooms in the United States, knowing how to import bidet toilet seats
The process to import bidet toilet seats is not complicated since they aren't heavily regulated or hazardous, so the biggest worries for the importer will be making sure the products are packaged safely and having the seats clear the Customs and Border Protection's standards for customs.
What Is A Bidet Used For?
A bidet in itself is not a toilet but rather a separate bowl next to the toilet or an attachment to the toilet seat. The device uses water, either hot or cold, for personal hygiene purposes. The bidet, which translates into "pony" in French, was invented in France in the 1600s. While it has evolved over the years, the basic premise remains the same. A bidet can also be used for religious reasons: Islamic toilet etiquette has rules that could be satisfied with the use of a bidet.
Now that the general function of a bidet has been explained, let's focus on bidet toilet seats. These are different from a standalone bidet but serve the same purpose. You would replace your current toilet seat with the bidet seat, which can hook up to your toilet's water supply and even an electrical outlet if you buy an electronic one.
They are also much cheaper than a traditional bidet, much easier to install and obviously takes up a lot less space. It is also a great entry point to using a bidet if you don't just want a squirt of cold water and want a more refined experience.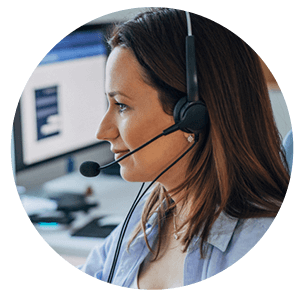 What are the advantages of using a bidet?
There are some real-world pluses to using a bidet over toilet paper, for instance. Bidets in combination with toilet paper are thought to improve cleanliness than using just the latter by itself. Not just improving your hygiene but also possibly leaving the user with a "fresher" feeling. A bidet is also a helpful alternative for people with certain medical conditions, such as hemorrhoids, that can be exacerbated by constant toilet paper usage.
In turn, using less toilet paper is better for septic systems and the environment. American's take on a bidet-like product — wet or flushable wipes — are sometimes made with plastic and wood products, and can contribute to wreaking havoc on septic systems around the world.
Bidet toilet seats are also customizable to your personal tastes. You can get a heated seat, warm water and even a warm air dryer when using an electronic bidet. The pressure of the water can be controlled, as well as the angle of the spout.
Also, while some bidet toilet seats could cost hundreds of dollars, the savings from not using as much toilet paper or any toilet paper can help the seat pay for itself over time. As you can see, there are some real benefits that exist in using a bidet toilet seat.
Do I Need A Customs Bond To Import Bidet Toilet Seats?
The short answer is yes, you will need a customs bond. Basically any shipment of $2,500 or more must have a customs bond. Since decent bidet toilet seats start around $200, that is an easy mark to hit with just half a pallet of products.
Also, if a product is overseen by an American regulatory organization — in this case, the United States Consumer Product Safety Commission (CPSC) — it needs to be bonded.
There is only one scenario in which you wouldn't need to purchase a customs bond — if you decide to put up cash instead. However, for smaller importers, that option is simply not feasible since it could take a minimum of $50,000 in order to ensure that you are able to pay all of your taxes and duties due for customs. Also, you will have to re-up that amount each year and, even if you cease to import products, the money will be tied up for several years before you get it back.
While paying several hundred dollars a year might seem like an annoying expense, it's better than having a not-insignificant portion of money tied up for years on end.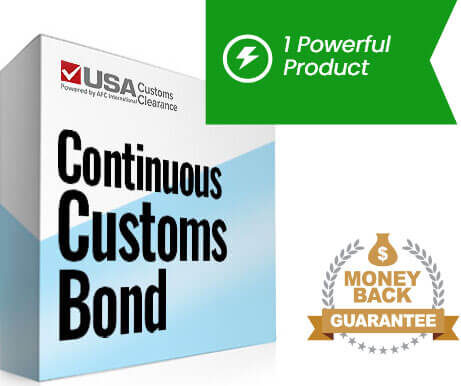 USA CUSTOMS CLEARANCE
Don't Let Strict Regulations Hold You Back
No Hidden Fees, No Processing Fees.
Our competitors overcharge you - We empower you.
Get Your Customs Bond >
Can A Customs Clearance Broker Help My Shipment?
While you can file for a customs bond yourself through the U.S. Department of Treasury, any incomplete or inaccurate part of the various paperwork can result in delays or your request for a bond to even be rejected.
The customs clearance broker can also renew the bond on your behalf and, with your permission, oversee the entire process of the importation of your items until they reach the American port of your choosing.
So a customs clearance broker can be an invaluable asset to any business who needs help with the intricacies of jumping through the various hoops put in place by the CBP. Another way a customs clearance broker can help an importer is by offering transportation options, since many brokers are part of companies that offer logistics services or partner with them.
A customs clearance expert can help you import all kinds of goods. No matter whether you want to import sneeze guards or import cleaning products, it's easiest with a strategic partner on your side.
Customs Consulting To Import Bidet Toilet Seats
When you're at the stage to import bidet toilet seats, let USA Customs Clearance — powered by AFC International — help advise you on the correct ways to make sure your shipments get through U.S. customs without an issue. We can schedule a consulting session with you to answer any questions you might have about any aspect of the process, offer meaningful advice and pass our expert knowledge onto you.
We also sell customs bonds and can help you make sure your bond doesn't expire. Additionally, we have no problem assisting you with the actual filing of all the necessary paperwork the CBP requires for your goods to pass through customs. We strive for excellence and accuracy in this important task and won't let you down.
So when you're ready to import bidet toilet seats into the U.S. and need a valuable partner to help you navigate the way to success, call on USA Customs Clearance, powered by AFC International. For a free quote about our services, visit call us at 855.912.0406.