The chocolate industry is worth nearly $10 billion a year in the U.S. alone, signifying America's hunger for the sweet treat. But for all that chocolate to be made, one very important ingredient is needed — cocoa beans. And that's where your business might come in: needing to know how to import cocoa beans
To import cocoa beans into the U.S. you'll need to comply with strict customs requirements. The Food and Drug Administration (FDA) and Customs and Border Protection (CBP) have specific regulations that need to be met for cocoa beans to be legally imported.
Our complete guide below provides you with everything you need to know to safely import cocoa beans into the U.S.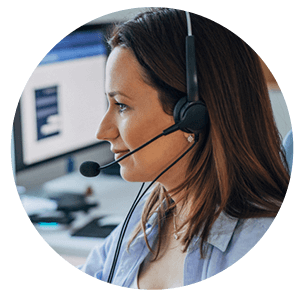 USA CUSTOMS CLEARANCE
Your Import Must Meet Specific Regulations
Worried about the Strict Regulations? Ask Our Experts.
Our 30 Minute Licensed Expert Consulting Will Personally Guide You.
Contact our Licensed Expert Consultant >
Where Does The U.S. Import Cocoa Beans From?
Cocoa trees — and their beans — grow best in hot, humid, rainy climates within 20 degrees of the equator. Since the entire continental United States sits a minimum of 30 degrees north of that, America is not a fertile ground for the growing of cocoa. In fact, the only state that can commercially grow cocoa trees is Hawaii. The amount that the state yields, though, pales in comparison to the world's largest producers.
The three countries of North America receive about 1/8 of the total monetary value of the world's cocoa bean exports.
Of that 1/8, though, the United States accounts for 72.2 percent of the total cocoa bean value sent to itself, Canada (18.9 percent) and Mexico (8.9 percent).
Before figuring out the steps for clearing your cocoa beans through U.S. customs, it's important to know where they will be coming from before reaching America's shores. By far, from a dollar value, Ivory Coast (located in western Africa) leads the world as exporters of cocoa with $3.5 billion worth of product exported in 2020. About $520 million of that went to the U.S.
Ecuador ($188 million) is another major exporting country of cocoa beans to the United States, while Ghana ($143 million) and the Dominican Republic ($59 million) also send a sizable amount to the U.S. So most of the cocoa beans coming to America will most likely be from Africa, with South America and the Caribbean peppered in.
How are Cocoa Beans Transported?
Although cocoa beans grow in humid climates with plenty of rain, once the beans are harvested, moisture quickly becomes a threat. There are two reasons that cocoa beans are either naturally or artificially dried before being packaged and transported:
A cocoa bean is roughly 70 percent water at the time it is harvested. If they are left in that state, or not all the way properly dried out, it can promote mold growth. This can either cause a reduction in the crop's value or result in a loss if left completely unchecked.
If the cocoa bean is not quickly fermented and dried out, both the acid level and bitterness will be too high. The perfect cocoa bean has a strong cocoa flavor and low amount of acid.
After the fermenting and drying process, the beans are either roasted before being packaged or sent unroasted to later be roasted in the U.S. Either way, for them to be considered cocoa beans, they need to be roasted; unroasted cocoa beans are called cacao beans and are more nutrient-rich (but less palatable) than their cooked counterparts.
Once this occurs, it's time to get the beans into a shipping container. Just before that, though, the beans are put into burlap sacks made out of jute, which is a long, strong fiber made from the plant of the same name. Jute fiber sacks are prized because they're extremely strong, durable and biodegradable.
Now properly packaged, it's time for the shipping container. The containers to ship cocoa beans need to have natural ventilation with little to no moisture able to reach the beans. If natural ventilation can't be achieved without excessive moisture, a liner can be placed inside the container to provide a seal of sorts. This can keep oxygen, moisture and sunlight from altering the properties of the cocoa beans and also prevent mold growth due to humidity in the air.
Clearing Cocoa Beans Through Customs
If your cocoa beans import is coming to the U.S. via ocean freight — which will probably apply to all of America's imports in this case — you'll be required to fill out an Importer Security Filing (ISF). This has to be filled out and filed no later than 48 hours before its departure from the foreign port of its country of origin. This is in addition to standard forms for all imports that the CBP mandates.
The Ivory Coast (Cote d'Ivoire) provides 40 percent of the monetary value of cocoa bean exports in the world. In fact, that's more total value than the next four countries on the list — Ghana, Nigeria, Ecuador and Cameroon — combined.
The bags or containers that the cocoa beans are shipped in should clearly have the country of origin marked. Once the items arrive at a U.S. port, agents from both the FDA and the U.S. Department of Agriculture will inspect random samples of the cocoa beans to ensure they're free of disease, pests or obvious signs of spoilage.
Due to the high standards of the FDA, food products — including cocoa beans — are one of the tougher categories of goods to clear through customs, so a misstep here can hurt in lost time and money.
This is really where a dedicated customs broker can shine during your enterprise. They can make sure all your paperwork is in order and submitted, that they or one of their representatives are on hand to quickly and correctly move your cocoa beans through customs and that all of the rules are followed to the letter so that there are no unexpected delays, fines or even flat-out rejections of shipments coming into the country.
Furthermore, the same licensed customs broker can calculate what rate your import will be taxed at, so there's no surprises. All in all, it will incur an additional cost, but hiring a licensed customs broker can be a smart investment to protect your major investments.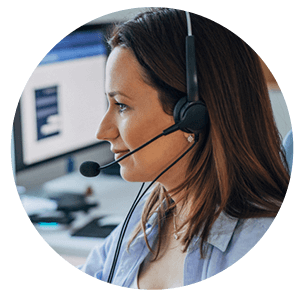 USA CUSTOMS CLEARANCE
Your Import Must Include an ISF Filing
Worried about the Strict Regulations? Ask Our Experts.
Our 30 Minute Licensed Expert Consulting Will Personally Guide You.
Contact our Licensed Expert Consultant >
Do I Need A Customs Bond To Import Cocoa Beans?
You must have a customs bond to import your cocoa beans. The bond acts as an insurance policy that the importer pays for so that the CBP will still be able to collect duties on the import in the event that the importer is no longer in the position to pay these taxes themselves.
For a shipment with a worth of $2,500 or more, or one that is regulated by a U.S. government agency, a customs bond is not optional — it is a requirement. As the importer, you are free to shop around for the best price or make a decision on which type of bond to purchase. In most cases, for simplicity's sake, the company that the customs broker works on behalf of should be able to procure one for you.
The other necessity regarding a customs bond is that it is in place before you begin the importation process. Five days prior to the estimated arrival time of your cocoa beans shipment, a CBP entry form needs to be completed.
When deciding on the kind of customs bond to go with, there are two choices — a single-use bond or a continuous bond:
Single-use bond: These are just what they sound like — a bond purchased that will cover a single imported shipment. They are cheaper than a continuous use bond but they are only good for one time.
Continuous bond: These carry a higher price tag than a single-use bond but can be used as many times as needed over a 12-month period from the date of purchase. Even if you don't use this bond a bunch of times over the course of that year, if you plan on even a few imports over that timeframe, it will easily pay for itself.
So it's not a matter of if it's necessity to have a customs bond, but more of a question about which kind you'll choose to purchase to carry out your importing.
Don't forget your customs bond!
Secure your cocoa bean import with a customs bond
How To Import Cocoa Beans With USA Customs Clearance
Once you have a handle on how to import cocoa beans into the U.S., turn to USA Customs Clearance to broker all of the customs services you require to make sure your next shipment and clearance are both worry-free and expertly taken care of.
With your cocoa beans needing a customs bond, USA Customs Clearance has you covered. We can secure a single-use or continuous bond on your behalf and, once you've applied, can be approved in just a couple of days. With our organization, you can also get assistance with filling out all your customs paperwork and also being there at the port or border to receive and clear your shipment.
If you find yourself with questions or even if you just want to get a better handle on the entire importation process, a 30-minute session with one of USA Customs Clearance's licensed import consultants could be just the thing your business could benefit from. You can receive calculations for import fees and duties, putting together documentation and any other guidance surrounding clearing customs. All with dedicated 1-on-1 time with one of our experts.
While knowing how to import cocoa beans is the crucial first step, make the best decision by reaching out to USA Customs Clearance today to handle all of your import and customs needs. We can be reached today at (855) 912-0406 for a free, no-obligation price quote.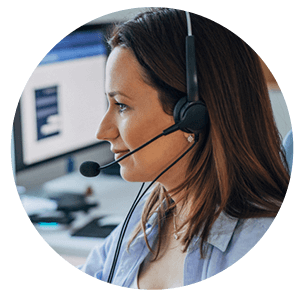 USA CUSTOMS CLEARANCE
Your Import Must Include a Customs Bond
Worried about the Strict Regulations? Ask Our Experts.
Our 30 Minute Licensed Expert Consulting Will Personally Guide You.
Contact our Licensed Expert Consultant >