Importing bamboo products into U.S. markets is both financially and environmentally friendly. Having been used for hundreds of years as a construction and craft material in many parts of Southeast Asia and South America, it's now considered one of the most versatile materials on the planet. In modern times, bamboo has been used in everything from children's toys to t-shirts.
The U.S. Department of Agriculture (USDA) is responsible for monitoring the import of products made from plant and animal materials, including bamboo. Most finished bamboo products are imported without a license. However, importers may need to fill out a Lacey Act Declaration depending on the source of the bamboo itself.
Find out what regulations affect bamboo products and which are the best suited for import into the United States.
Importing Bamboo Products Into US Markets
Increasing numbers of bamboo products have been making their way into U.S. markets. Global environmental movements have praised bamboo products for being sustainable and biodegradable.
Being environmentally friendly has earned bamboo products a place in green movements. However, it is bamboo's reputation for quality that has made it a valuable import.
Bamboo's natural qualities include:
High crush resistance
Great tensile strength
High flexural strength
Variety of dried colors and grains
Resistance to ultraviolet (UV) waves
These qualities are transferred to the products made from bamboo. Items such as clothing and linens are desired for their softness and odor resistance. For applications like flooring, it's praised for being durable and long-lasting.
Successful importers are good at sourcing products requiring minimal licensing and are in high-demand fields.
Where Are Most Bamboo Products Imported From?
Most people tend to associate bamboo with Asian nations. While it's true that construction and wooden handicrafts from nations like China have contributed to that view, bamboo actually grows in many places.
In fact, every continent except Europe and Antarctica has at least a few native species. Any region that has tropical, sub-tropical, or mild temperate climate zones is capable of sustaining bamboo growth.
The nations with the greatest bamboo industries are:
Recently, bamboo and bamboo products from many countries in Africa and South America have grown in popularity. Demand for raw bamboo for processing has also grown.
Manufacturing centers in many countries, including the U.S., use bamboo to produce:
As uses for bamboo continue to grow, importers can choose from a variety of nations to source materials. Your choices may depend on the end use of the products you're interested in supplying. Sources for market-ready products, like bamboo kitchen accessories, can be different from full bamboo canes that will be used to make engineered flooring.
Finding Profitable Bamboo Products To Import
Bamboo is now a common material in hundreds of products. Bamboo might have started as a construction material, but now it's used in far greater applications. There are bamboo watches, soaps, and even phone cases.
The variety of products makes it a little harder to narrow down trade data to see where the best profit avenues are. We'll look at a few different commodity categories based on HTS Codes.
You can check out our article on HTS Codes for how these can impact your import experience.
Bamboo Furniture Imports to US in 2020: HS6 9403.82
| | |
| --- | --- |
| Country | Import Value |
| China | $39.5 million |
| Vietnam | $1.9 million |
| Canada | $1.22 million |
| Philippines | $235 thousand |
Source: OEC
China was the source for over 90% of imported bamboo furniture in 2020. Products that came from Canada were likely manufactured with raw bamboo imports from a number of different nations. In all, there is a market for bamboo furniture, but not much variety in terms of suppliers.
You'll find similar information when looking up other goods that are tracked by whether or not they use bamboo.
These include commodities such as:
Assembled flooring panels
Bamboo pulp
Table and Kitchenware
Based on what we've already discussed, these are only a tiny fraction of the variety that bamboo is capable of. However, products such as computer mice or alarm clocks that are built with bamboo housing fall under electronics. Products made from bamboo cloth would fall under linens and knit shirts, as another example.
The more you narrow down the commodity, the harder it will be to do market research based on import/export information. In this case, it's best to speak with an experienced customs broker. They can guide you through the process and help you recognize possible pitfalls.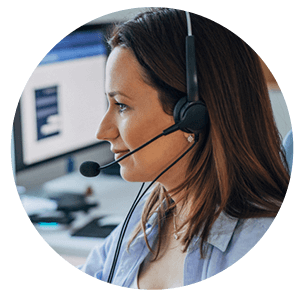 Is Bamboo A Wood Product?
As far as science is concerned, bamboo is a very sturdy grass. When it comes to commercial application and import regulation, bamboo is treated as a wood product.
However, bamboo isn't classified as timber, logs, or lumber. Most bamboo applications in the U.S. center around craft industries rather than commercial construction. With the exception of its growing popularity as flooring, it isn't used in construction or scaffolding like in many regions of Asia.
Want to know more about imported flooring? Check out our article on how to import exotic hardwood flooring.
This is actually a good thing for importers because it means you can avoid filling out extensive timber permits. When bamboo is in the form of a finished commodity, like an alarm clock, it falls under USDA regulations only as a technicality.
Is Bamboo Subject To The Lacey Act?
The great majority of animal and plant products that enter the U.S. are required to file a Lacey Act declaration. The Lacey Act goes back to 1900 and was originally intended to protect plants and wildlife from overhunting and harvesting.
In the import market, it's used to track and prevent the introduction of potentially harmful plants and animals. Many species of bamboo grow very quickly. Unrestricted import of the plants themselves could be very bad for local flora.
Bamboo products are only subject to the Lacey Act if the bamboo was sourced from wild stands or there is no proof it came from cultivated farms.
Most commercial products come from well-established manufacturers who can provide this information. In that case, a Lacey Act declaration is unnecessary. Your products will still be inspected by Customs and Border Protection (CBP), but only as part of standard inspection procedures.
So what do you do in this case? To make sure a declaration is done properly, you need to follow some additional steps:
APHIS is the USDA's Animal and Plant Health Inspection Service branch that issues licenses and permits to importers of products that fall under its jurisdiction.
If you are having trouble finding your bamboo product's exact HTSUS code, it's best to consult with a licensed customs broker who is familiar with import tariff codes and regulations. Failing to file, or incorrectly filing any import documents, such as a Lacey Act declaration, can result in thousands of dollars worth of fines.
Finding Approved Manufacturers of Wooden Handicrafts in China
Trade tensions between the U.S. and China go back many years. When wooden crafts, including bamboo products, started getting popular in the early 2000s, hundreds of products ended up getting recalled due to invasive pests.
In 2012, APHIS finally had to publish a rule that required Chinese manufacturers to meet strict guidelines if they wanted their products to be allowed entry. The list of Approved Wooden Handicrafts Manufacturers is actually maintained by China in agreement with U.S. standards. APHIS updates the list for the benefit of U.S. importers.
Manufacturing standards required for approval include:
Heat treatment
Methyl bromide fumigation
Kiln drying
Quarantine
Heat treated wood is seen as more ecologically friendly. If you are importing bamboo products for distributors that focus on being eco-friendly, you should take the time to ask about treatment methods.
Wooden handicrafts can include items such as:
Bird houses
Baskets
Pencils and pens
Picture frames
Garden fencing
Really though, any item with bamboo components qualifies. If you are importing from a country other than China, you should still contact the APHIS offices in case of other requirements. Double checking requirements is always less costly than a fine.
Do I Need A License to Import Bamboo Products?
Bamboo's classification as a plant and wood product places it under USDA jurisdiction. Fully finished products made with bamboo do not need a USDA import permit.
Bamboo that is imported in its raw form must be dried and/or split with all leaves and seeds removed to enter without an import permit. If the bamboo is being used to support plants that are being imported, the USDA requires mandatory fumigation. Bamboo that is capable of spreading is currently prohibited entry.
However, just because you don't need a USDA permit doesn't mean there won't be other restrictions. We've already mentioned that bamboo has found its way into thousands of unique products. As an importer, you need to check with the regulating authorities of such industries for possible licensing, permitting, or manufacturing needs.
Some agencies to look out for include:
Federal Trade Commission (FTC): Their guidelines for textile labels include specific instructions for items made from bamboo fibers.
Consumer Product Safety Commission (CPSC): Safety standards are very specific, especially if products are aimed at children. The CPSC can issue holds for any product out of compliance.
National Fire Protection Association (NFPA): Standards specific to fire hazards are addressed and may be required for distribution in some states.
Environmental Protection Agency (EPA): Enforcement of laws that set formaldehyde standards and certain wood product certifications are covered by the EPA.
Food and Drug Administration (FDA): Any product that is meant to come into contact with food, like a bamboo bowl, may need to submit product samples for lab testing to make sure chemical coatings don't exceed safety standards.
Anytime you are importing a new product, it's important to do your research. Finding suppliers and products that people want is only half the battle. Getting the products into the U.S. for distribution requires a different set of skills.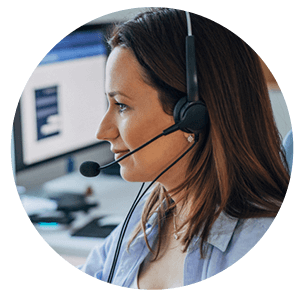 No Bamboozling - Just Honest Help From USA Customs Clearance
Set yourself up as a trustworthy supplier of imported bamboo products. Importing bamboo products into U.S. distribution centers is a long process. The smoother you can make it, the better it will be for business.
USA Customs Clearance is here to help with that process. We offer a variety of import services and have a trusted team of licensed and experienced customs brokers ready to tackle any and all import challenges.
Get the tools you need for import.
1-on-1 Consulting Sessions with Licensed Customs Consultants
And More!
Take your import business to the next level with USA Customs Clearance. Call us today at (855) 912-0406 to speak directly with a representative or schedule your consulting session online now with just a click.