Importing thermometers from China is something healthcare organizations must consider to help keep a check on the current COVID-19 pandemic to ensure your employees are free of the fever symptoms that accompany Coronavirus. Such measures are crucial for limiting the spread of the virus. Besides this, they are also used for medical purposes in business environments, allowing companies to track staff and customer conditions, and effectively monitor their temperature.
But how does a business or organization go about importing thermometers from China, and is it easy to do? In this article, we will cover the steps required to import thermometers from overseas and outline requirements set out by the FDA. As safety for Americans is paramount, it's crucial to understand how an importing country can obtain thermometers.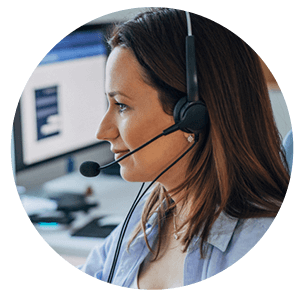 USA CUSTOMS CLEARANCE
Avoid Heavy Fines & Import Delays
Worried about the Strict Regulations? Ask Our Experts.
Our 30 Minute Licensed Expert Consulting Will Personally Guide You.
Contact our Licensed Expert Consultant >
Device Requirements For Thermometers Coming From China
The Chinese Ministry of Commerce announced on March 31, 2020, that they would begin exporting medical supplies to assist countries in tackling the COVID-19 pandemic. Before your organization begins the process of importing thermometers from China, it is crucial to understand the requirements that will make this possible. As you will require the thermometers for medical purposes, they must meet the standards that can provide accurate and consistent readings to assist in protecting patients, staff, customers and more.
The United States Food and Drug Administration has developed an Enforcement Policy that highlights what requirements must be met when importing thermometers from China. It outlines that, while the FDA understands the need for high-quality thermometers, it will not object to the distribution of products not currently 501(k) cleared. This comes from the obligation to provide as much opportunity to assist healthcare workers as possible.
Despite this, you cannot import just any thermometer leaving Chinese customs offices and arriving in the US. There are still crucial requirements that must be adhered to so that your business can successfully import these thermometers.
The device must be manufactured with 21 CFR Part 820, ISO 13485:2016 or an equivalent quality system approach
The device must have marketing authorization across other jurisdictions and boast certifications such as a European CE mark, Australian Register of Therapeutic Goods Certificate of Inclusion, Health Canada License, or Japanese Ninsho certification.
If the device does not contain these certifications, then it must otherwise meet with specific Thermometer, Electrical, Software, and Biocompatibility standards that highlight whether it is safe to use where applicable.
The device must also have the following labeling to indicate quality, data, and functions:
Device performance
How to determine the patient temperature
Possible risks
How to clean and/or reprocess
Finally, the labeling must indicate that the device is not approved or cleared by the FDA.
Failure to adhere to these requirements could result in shipments being rejected. Furthermore, thermometers that do not meet such needs could come with other issues. A faulty product could mean that readings are not accurate, which can put the user and the local community at risk. Likewise, paying for 'fake' thermometers also poses a financial threat that can severely affect your business or organization.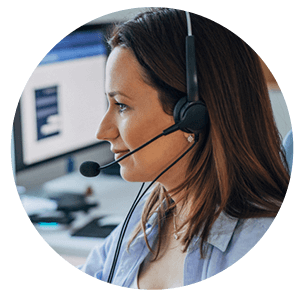 USA CUSTOMS CLEARANCE
Pass Strict CBP Inspections
Worried about the Strict Regulations? Ask Our Experts.
Our 30 Minute Licensed Expert Consulting Will Personally Guide You.
Contact our Licensed Expert Consultant >
Duty Rates For Thermometers From China
The specific duty rate of thermometers depends on the HS code applicable for a thermometer imported following development by the National Medical Products Administration of China.
It is essential to understand that liquid-filled thermometers are considered under a different product subheading than infrared thermometers. This means that the duty rates of the two thermometer styles will be different when it comes to importing them. Furthermore, Section 301 tariffs continue to change and evolve. Some products are subject to additional tariffs, and others are temporarily excluded to ensure more efficient importing procedures.
When considering the import of thermometers developed in China and ready for use in the United States, it is useful to know the amount you will be paying when they arrive. However, as thermometers fall under the tariff exclusions and other Personal Protective Equipment and air purification equipment, they are easier to import.
If you need help with Section 301 duty drawbacks, our team can assist you.
Required Documents When Importing Thermometers From China
When researching medical device production, it is always crucial to understand the necessary documents required when you import thermometers or Personal Protective Equipment from China. Much like facemasks, you will need the required customs bond registration certifications if the imported shipment is over $2,500.
However, this is not the only type of documents you will need to ensure smooth entry for the thermometers. While a customs bond will act as your insurance policy that signifies all necessary payments, such as duties, are completed, companies importing thermometers will require several additional documents.
These documents include:
A Bill of Lading, which is a receipt or goods list
A packing list that contains details of the shipment such as size and weight
A commercial invoice that highlights purchase price and other factors
An arrival notice to provide further information about the arrival and clearance process
With these documents, you can feel confident that any shipments of thermometers from China will arrive without any problems. You can also obtain all of the information you require as soon as you sign off on the delivery.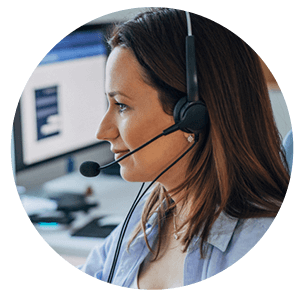 USA CUSTOMS CLEARANCE
Paperwork Mistakes Cause Import Delays
Worried about the Strict Regulations? Ask Our Experts.
Our 30 Minute Licensed Expert Consulting Will Personally Guide You.
Contact our Licensed Expert Consultant >
Should I Work With a Customs Broker?
The FDA customs clearance process is far from simple. Working with a customs broker will ensure any shipments comply with all importing requirements. This means that you can feel confident in the importing process and not encounter any delays, roadblocks, or headaches that could affect the shipment and overall efficiency of the thermometer shipment.
There is more to it than this, however, and customs brokers can also:
Evaluate the quality and condition of the shipment
Register goods with relevant authorities
Generate electronic entry for goods consignment
Accelerate shipping and entry processes
Provide legitimate documentation such as invoices and receipts
For assured peace of mind, working with a customs broker to import thermometers for your business or medical practice will help you avoid and overcome any problems.
Import Thermometers With USA Customs Clearance
If your business needs to import thermometers from China, USA Customs Clearance, and its team of experienced and well-trained operatives is the best choice to ensure a smooth and stress-free experience. Our simple three-step procedure is an easy customs bond process that also provides same-day approval. All you need to do is get in touch with us at 855.912.0406 to get a consultation and book your appointment to get answers about all of your importing needs.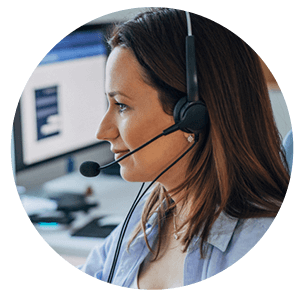 USA CUSTOMS CLEARANCE
Required Import Documents are Complex,
We File for You
Worried about the Strict Regulations? Ask Our Experts.
Our 30 Minute Licensed Expert Consulting Will Personally Guide You.
Contact our Licensed Expert Consultant >