Nearshoring vs offshoring has been on the minds of many U.S. importers. The current challenges facing the supply chain have made importing from offshore suppliers more difficult than before. Some importers are considering a switch to nearshoring, while others want to continue to offshore. That said, what makes these two methods different?
Nearshoring and offshoring are two methods of outsourcing business operations. In this instance, a nearshore supplier is geographically closer to the U.S., making transit times shorter and import regulations relaxed. Offshore suppliers are across the globe, but goods from these countries are cheaper and labor costs are lower.
Besides what we've listed, nearshoring and offshoring each have a plethora of unique advantages that we'll discuss.
What Is Nearshoring?
Nearshoring is a method of outsourcing certain business operations to a country that is geographically closer to the host country. These services can range from accounting to customer service. Many U.S. businesses also opt to nearshore many of their supply and manufacturing operations.
What Are the Benefits Of Nearshoring?
Logistically speaking, hiring a nearshore company to perform supply services is extremely beneficial for U.S. companies that need to import their products into the country.
These benefits include:
Shorter transit times
Relaxed import regulations
A reduced or absent duty rate
Fewer challenges to conducting business
Each of these benefits rectifies some of the problems faced by companies who offshore supply operations, especially with the current challenges to the global supply chain.
Shorter Transit Times
Importing goods from a country that is geographically closer to the one you reside in will result in shorter transit times. Since the goods will be coming from somewhere close, the amount of time it takes to get the goods to you will be much shorter.
There are also fewer obstacles facing your imported goods when you import them from a nearshore country. For example, many ocean ports in the U.S. are so overwhelmed with freight that has to be processed that cargo ships are spending months docked off the coast. While the current backup has receded, there are still many ships waiting to be unloaded, particularly at the ports of Los Angeles and Long Beach.
If you're importing goods from a nearshore company in a country you share a border with, your goods can often travel by land via truck or rail. This allows you to bypass all of the delays that would come with shipping by sea.
Our article on the advantages of nearshoring will provide you with more information.
Relaxed Import Regulations
The U.S. has regulations for imports of just about every variety. While regulations do serve a purpose, they can make importing difficult because of the extra responsibilities that importers have to follow.
Nearshoring your supply operations to Canada or countries in Central and South America can help you avoid excess regulations. That's because the U.S. shares free trade agreements (FTA) with these countries can remove certain barriers to trade such as:
Reduced tariffs
More intellectual property protection
Fair treatment for U.S. investors
Develop product standards in the country you conducting business in
Challenges like these arise when importing from any other country, but are bypassed when importing from a nearshore country that is part of a U.S. FTA or other economically based treaty agreement. Some FTAs and trade treaties the U.S. has established with nearshore nations include:
United State-Mexico-Canada Agreement (USMCA) (formerly NAFTA)
The Central America-Dominican Republic Free Trade Agreement (CAFTA-DR)

Countries included: Costa Rica, Dominican Republic, El Salvador, Guatemala, Honduras, Nicaragua

Caribbean Basin Economic Recovery Act

Countries included: Antigua, Barbuda, Aruba, The Bahamas, Barbados, Belize, British Virgin Islands, Curacao, Dominica, Grenada, Guyana, Haiti, Jamaica, Montserrat, St Kitts and Nevis, St Lucia, St Vincent, Grenadines, Trinidad and Tobago

United States-Chile Free Trade Agreement
United States-Peru Trade Promotion Agreement Implementation
United States-Colombia Trade Promotion Agreement Implementation Act
Any country that is a part of one of these trade agreements makes for a good location to nearshore supply and manufacturing operations thanks to the unique perks offered. Our article on U.S. free trade agreements will provide you with more useful information about how FTAs can help you.
Import Costs Are Cheaper
Importing goods from a country that is closer in geographical proximity isalso cheaper compared to importing from a country half the world away. One reason for cheaper import costs with a nearshore company is due in part to the FTAs we mentioned prior.
FTAs also reduce or eliminate the duty rate on imports from a certain country. Therefore, importing from a nearshore company that is part of one of the FTAs we listed above will carry the same benefit.
The proximity of a nearshore country and your own also lead to cost savings. Not only will importing from a nearby country lead to shorter transit times as we mentioned, but it will also be cheaper because less money will have to be spent on fuel. The less distance your goods will have to travel, the less fuel will have to be used.
To find out more about costs you can incur while importing, check out our guide to taxes on imported goods.
Fewer Challenges To Conducting Business
There are fewer challenges to outsourcing supply and manufacturing business processes in a nearshore country than they would be elsewhere. Some of the challenges that are eliminated include:
For one, nearshore countries are located in the same or similar time zone as your business is. This makes communicating with them much easier because you can always count on someone answering calls or emails within a reasonable time frame.
Language barriers won't be a challenge if you're conducting operations in Canada. Nearshoring is also a cost-effective way of carrying out supply and manufacturing services. Hiring workers to handle these operations for you might be a possibility in the future, but for newer businesses, it's cheaper to outsource these services instead.
From a business perspective, nearshoring can save you time that you would be used to hire employees to perform a certain operation.
The companies you hire from a nearshore company are already specialized in what they do which allows them to get to work for you much quicker than your company could on its own.
MAKE YOUR IMPORT COSTS CHEAPER
Added Bonus if You Take Action Today - Less Money or Extra Consulting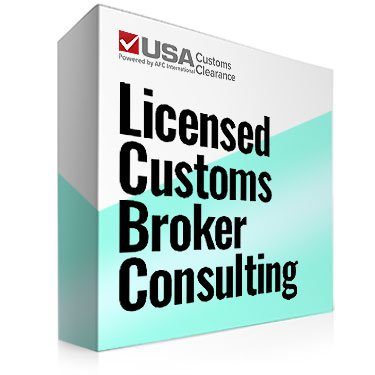 Licensed Customs Broker Consulting
Consult with one of our Licensed Customs Brokers and learn about the benefits of this great outsourcing option!
Schedule Your Session Now
What Is Offshoring?
Offshoring is essentially the complete opposite of nearshoring. Rather than outsourcing operations to a country geographically closer to your country, offshoring outsources operations are typically overseas. All of the same services that can be outsourced with nearshoring can be outsourced with offshoring as well. Currently, China is the country of choice that U.S. companies to outsource their operations.
What Are the Benefits Of Offshoring?
Offshoring might not be the most useful method of outsourcing manufacturing or supply operations when the supply chain is wrought with delays. However, there are still many benefits of using offshoring that can benefit your business which include:
Cheaper goods
Lower labor costs
Reaching new operations
More control over operations
Each of these benefits is a big reason that so many U.S. companies prefer to offshore supply and manufacturing operations half the world away.
Cheaper Materials
Regardless of what goods you want to sell, raw materials have to be used to make them. In offshore countries, these raw materials are much cheaper than they would be if you were getting them in the U.S. or from a nearshore country. The best part is that the cheapness of the materials won't have an impact on their quality.
Labor Costs Are Lower
One benefit that offshoring companies that are extremely appealing to business owners are that the cost of labor is cheap, even though the labor is performed by skilled workers. While outsourcing services like manufacturing and supply to other countries is always cheaper than doing it yourself, offshoring these services to countries further away like in India, China and Malaysia will be the cheapest option.
Incentives From the Foreign Country
Many of the countries where offshore operations take place are considered developing countries. Since these nations are eager to improve their economic standing, many of them welcome foreign businesses that are interested in conducting operations in some capacity.
As a way to attract more business within their borders, offshore countries offer tax breaks and other financial incentives. Factors like these make offshoring operations to another country more feasible for businesses and business owners.
Access To Foreign Markets
Setting up outsourcing operations in these will also allow you to set up a foothold in your chosen nation. Expanding into an international market can be beneficial to your business for the following reasons:
Increased growth
A wider range of customer
Allows you to get ahead of your competitors
Gives you knowledge about foreign markets
With your business reaping these benefits of offshoring, you'll company will reach a height that wasn't previously possible.
When To Use Nearshoring and Offshoring
All options have pros and cons, including nearshoring and offshoring. That said, each method of outsourcing is good for certain situations. Nearshoring is the best option to use when you have to abide by strict time constraints. Importing goods from these countries doesn't take as long as it would from an offshore company.
Additionally, nearshoring is a great option when the supply chain gets backed up and shipments from overseas start to become delayed. The importing process will go much smoother when importing from a nearshore company thanks to FTAs.
Offshoring makes for a great option if you don't have the money to outsource to slightly more expensive nearshore companies. Thanks to offshoring, you'll have to be able to hire skilled labor to make products with quality materials at a lower cost. Incentives from the host government your offshore operations take place will make operations more financially convenient for your business.
Regardless of which option you choose, outsourcing isn't going to go away anytime soon as the table below shows.
Outsourcing Statistics
| | |
| --- | --- |
| Percent Of Jobs That Are Outsourced For Cost Reduction | 70 Percent |
| Percent Of Small Businesses Outsource For Efficiency | 24 Percent |
| In 2019, the Entire Global Outsourcing Market Had A Value Of | $92.5 Million |
| Large Companies | Are 69 Percent More Likely Than Small Businesses Are |
Use USA Customs Clearance For All Your Nearshoring vs Offshoring Import Needs
At USA Customs Clearance, you'll have access to all of the importing and exporting resources you could need. On top of consulting services, we provide a continuous customs bond at an extremely affordable $275 that will allow you to import any number of goods into the country for an ENTIRE YEAR!
If you want to keep details about your import between ONLY you and Customs and Border Protection (CBP), then we can provide you with a Manifest Confidentiality Agreement. This will keep any competitors from learning who your supplier is and other important information about them.
Regardless of what your needs are, the team at USA Customs Clearance can fulfill them.
Get Bond Approval Within the Same Day
Covers All Shipments Value Over $2,500
Can be used for multiple products
*After the application is complete, bond approval can be received from CBP within the same day.