Snagging a luxury purse at a bargain price might sound too good to be true. That's because it often is. Many discounted luxury purses are actually replicas or counterfeit goods which are imported from China and other countries. But what does the law say about replica purse imports and selling fake designer goods?
Replica purse imports violate intellectual property rights. These products can be seized by Customs and Border Protection (CBP). Importing and trafficking counterfeit goods is illegal under 18 United States Code, Sec 2320.
Just how big of a deal are replica purse imports? Handbags and wallets topped the list of items seized by the CBP for IPR violations, accounting for 17% of all items seized in 2020. Let's dive into the details about importing replica and counterfeit purses, IPR violations and enforcement, seized goods, and how a strategic imports partner can help you understand the rules.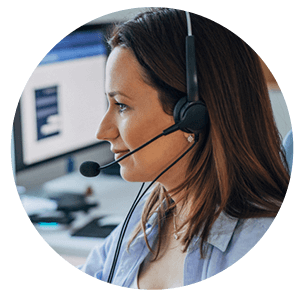 USA CUSTOMS CLEARANCE
Pass Strict CBP Inspections
Worried about the Strict Regulations? Ask Our Experts.
Our 30 Minute Licensed Expert Consulting Will Personally Guide You.
Contact our Licensed Expert Consultant >
What's the Difference Between a Replica Purse and a Counterfeit Purse?
Let's get one thing straight: both replicas and counterfeit designer handbags can be in violation of IPR. However, you might find a few differences when you get down to the nitty-gritty.
Replica handbags are often marketed as being one-for-one reproductions of designer bags. When you purchase a replica handbag, you know you are getting a fake. Replicas can be high quality and look quite convincing. They might even come with dust bags and shopping bags identical to the luxury designers.
Counterfeit handbags, on the other hand, are produced and sold with malicious intent. The stand-out feature of counterfeit goods is that they are intended to convince buyers that the luxury handbag in question is authentic and genuine.
Both replicas and counterfeit handbags can violate the intellectual property rights and trademark of the authentic brand. And both counterfeit and replica purse imports are big business. The value of counterfeit merchandise is staggering, as $1,555,269,057 in replicas and counterfeit goods were seized by CBP in 2019 alone.
A wide variety of products are seized at the U.S. borders for IPR violations. The most commonly seized items are:
Watches and jewelry
Apparel
Bags, handbags
Shoes and footwear
Consumer electronics
Pharmaceuticals
Personal care items
In fact, 14% of all products seized by CBP in 2019 were wallets and handbags. This adds up to an MSRP of $212,781,760 for seized import handbags alone.
Want to learn about importing shoes? Check out our article on how to import shoes to the U.S.
What About Fakes?
Fake purses aren't always in violation of IPR. For example, a fake purse might say "Louie Vutton" (rather than Louis Vuitton) on the label inside and only follow a similar color scheme or pattern on the outside. The stitching might be sloppy or in the wrong color. Zippers and clasps might be in a different metal tone than the original.
Fake purses might be sold online as "fashion handbags" or "lady handbags." In addition to bags, shoes are also frequently faked and sold online.
A counterfeit or replica bag would look practically identical to the original. In fact, even some brand representatives and paid authenticators are duped by good replicas and counterfeit purses. They likely come with serial numbers, authenticity labels, and brand tags just like the true luxury product.
Did you know that cosmetics and personal care items are also frequently counterfeited? Import the real deal and avoid hassles at the border with our guide on How to Import Cosmetic Products into the U.S.
Do Counterfeit Purses Violate Intellectual Property Rights?
According to information from the World Intellectual Property Organization, intellectual property (IP) can include designs, symbols, images, and names used in commerce. This means counterfeit purses absolutely violate intellectual property rights.
This means Louis Vuitton's famous monogram print design with a connected L and V surrounded by floral motifs is the company's intellectual property. A counterfeit Louis Vuitton purse featuring this motif is in violation of IPR.
IPR, or intellectual property rights, protects intellectual property. These legal rights protect trademarks, copyrighted material, and more.
Trademark legislation in the U.S. is currently outlined in the Lanham Act. The Lanham Act prohibits infringement on trademark and trademark dilution. The Copyright Act of 1976 also protects IP in the U.S.
These laws make it illegal to produce, sell, and import replica purses because they violate IPR.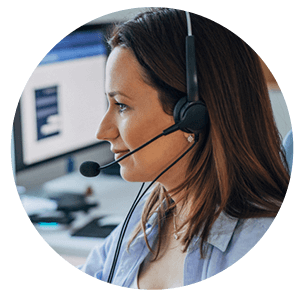 USA CUSTOMS CLEARANCE
Avoid Heavy Fines & Import Delays
Worried about the Strict Regulations? Ask Our Experts.
Our 30 Minute Licensed Expert Consulting Will Personally Guide You.
Contact our Licensed Expert Consultant >
Who Enforces Intellectual Property Rights?
When it comes to replica purse imports, you'll find the CBP enforces IPR. Imports that violate IPR are subject to seizure. In fact, IPR is a priority issue for CBP.
However, CPB isn't the only entity involved in enforcing IPR. In fact, the U.S. Department of State even has a whole branch dedicated to enforcing IPR, the Office of Intellectual Property Enforcement (IPE).
IPE seeks to protect American brands and trademarks from counterfeiting. Numbers from IPE suggest that intellectual property rights cost the U.S. $29 billion each year, so it is easy to see why IPR enforcement is a big deal.
Exclusion orders issued by the United States International Trade Commission (ITC) and enforced by CBP, U.S. Immigration and Customs Enforcement (ICE), and Homeland Security Investigations (HSI) also are in place to mitigate risks posed by imports of replica goods.
Can Replica Purse Imports be Seized By CBP?
One way IPR rules and guidelines are enforced is by seizing violating goods at the U.S. border. CBP can seize replica purse imports when they are in violation of IPR.
In fact, CPB frequently seizes replica purse imports. This means your imports will be collected by customs, sent to a seized property warehouse, and you'll likely never see them again. This actually happens quite frequently.
In fact, on January 12, 2021, the CBP seized $405,000 in counterfeit wallets and handbags at the U.S. border crossing in Minneapolis. The shipment was manifested as clothing. The goods originated in Laos and were being sent to a home in St. Paul, MN.
After a routine inspection, customs agents realized the imports were not clothing -- but were actually more than 140 replica handbags and wallets. The items were counterfeit goods featuring brands like Louis Vuitton, Chanel, Gucci, and others.
Simply put, replica purse imports are simply not worth it and will likely never even make it across the border.
Understand the Rules with USA Customs Clearance
Do you still need answers about replica purse imports? Get the information you need by consulting with a Licensed Customs Broker. One of our Customs Clearance experts can walk you through the process of importing goods, IPR, and other essential information during a one-on-one import consulting session.
Don't let lingering questions stop you from doing business. IPR violations are a serious risk with replica purse imports and expert information will help you determine which products and shipments are in the clear and which are in violation.
Reach out to USA Customs Clearance, powered by AFC International, and get the information you need to import goods without obstacles. Call 855-912-0406 now.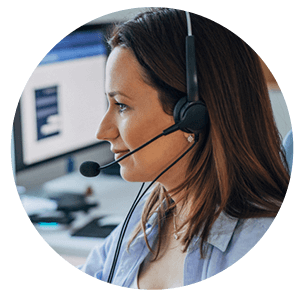 USA CUSTOMS CLEARANCE
Required Import Documents are Complex,
We File for You
Worried about the Strict Regulations? Ask Our Experts.
Our 30 Minute Licensed Expert Consulting Will Personally Guide You.
Contact our Licensed Expert Consultant >