What is nearshoring, and why should new business owners take the time to find out? There are many aspects of running a business to account for and you'll likely need some help along the way. Nearshoring is one convenient approach to business operations that will allow you to get that help.
Nearshoring is used by businesses that need to outsource some aspect of their operations to a third party. As suggested by the name, the third party is geographically closer to your company. Having a partner close to you will shorten transit times, cheapen import costs and make conducting business with a supplier easier.
We'll explain what nearshoring is, how it works and how it will help your business with the services that it needs.
What Is Nearshoring in Supply Chain Management?
When you run your own company, you'll realize that some business processes are better handled by someone else. There's nothing wrong with admitting that and fortunately, there are numerous third parties out there that can assist you with your needs. Giving these responsibilities to a nearshoring company is one way you can get the help you need.
This approach to business allows you to hand over certain services to a third-party company that is geographically close to your own, rather than one that is far away.
Some of the services you might want a third party to help you with include:
Accounting
Marketing
Sales
IT Management
Software Development
Administrative Tasks
Shipping and Logistics
Manufacturing
Warehousing
There are plenty of third-party companies with skilled workers who can perform any of these tasks for you. For this business approach to work, the third-party company that you outsource these operations to must be close to your company.
If you're starting a company that will do a lot of importing from a nearshore supplier, you're going to need to understand the customs regulations that you'll be required to follow. Our article on starting an import export business will help you get started.
Nearshoring Offers Shorter Transit Times For Your Business
Added Bonus if You Take Action Today - Less Money or Extra Consulting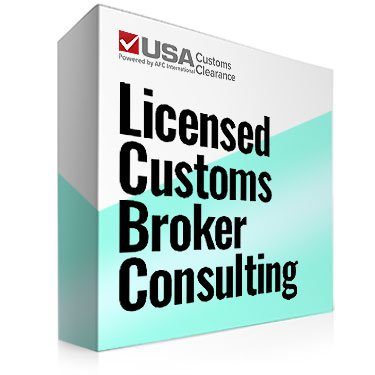 Licensed Customs Broker Consulting
Schedule a consulting session with a Licensed Customs Broker and get your goods into the country quickly and efficiently.
Schedule Your Session Now
How Will Nearshoring Help My Business Supply Chain?
Thanks to the COVID-19 pandemic, the supply chain has been facing an incredible amount of stress and so far, that stress hasn't shown any signs of slowing down. Shipments from overseas are now taking longer and are more expensive than ever before. Fortunately, nearshoring will help resolve many of these problems
Shorter Transit Times
China is home to suppliers that businesses around the world utilize. Unfortunately for the U.S., sourcing goods from China has become an inconvenience. Due to the distance it takes goods to travel, and the fact that some cargo ships are spending months anchored off the coast, shipments from China are taking longer and longer.
Sourcing suppliers from nearshore companies is a great alternative to the long transit times of Chinese shipments. Countries in South and Central America make for great places to source suppliers from, as well as Canada.
Shipments from these countries won't take nearly as long and in some cases, won't have to travel by water at all. Since nearshore companies in these nations are closer geographically, transit times are much shorter.
Our article on product sourcing will be able to give you some other essential tips when looking for a supplier.
Cheaper To Import
Finding a supplier in a nearshore country will make things a lot cheaper when it comes time to import your goods. Canada and most of the countries throughout Central and South America share Free Trade Agreements (FTAs) with the U.S. that remove or reduce duty rates for most imported goods.
Some of the FTAs the U.S. has with Canada and countries within Central and South America are:
United States-Mexico-Canada Agreement (USMCA)
United States-Chile Free Trade Agreement
Caribbean Basin Economic Recovery Act
Dominican Republic-Central America-United States Free Trade Agreement Implementation (CAFTA-DR)
United States-Peru Trade Promotion Agreement Implementation Act
United States-Colombia Trade Promotion Agreement Implementation Act
Importing goods from these countries is cheaper because they're much closer, which means other related shipping costs, like fuel, won't have as much of an impact.
Importing Is Cheaper With Nearshoring
Added Bonus if You Take Action Today - Less Money or Extra Consulting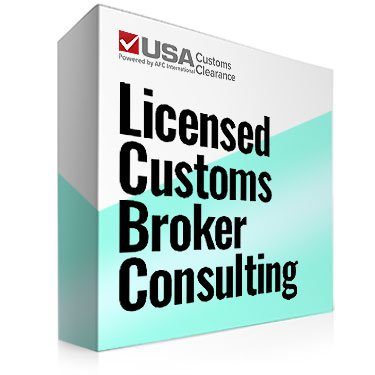 Licensed Customs Broker Consulting
Our Licensed Customs Brokers understand Free Trade Agreements and stay updated with any changes made to them.
Schedule Your Session Now
Easier To Conduct Business With A Foreign Supplier
One essential component of conducting business is communication. Choosing a nearshoring partner that is in the same geographical area will allow you to work with a company that has some of the same values such as:
Culture
Language
Company Ethics
Work Values
Canada and the countries in Central and South America share many of the same business values. Many Central and South American countries are Spanish-speaking. While that might be a problem at first, finding a translator in the U.S. should be easy since Spanish is the second most common language in the country.
With some common values, it'll be easier for you to communicate your interest in doing business and your expectations will be from the supplier that you're working with. For U.S. businesses, outsourcing their supply operations to a supplier in Mexico or Canada can be especially beneficial.
As we stated above, the U.S has numerous free trade agreements with both of these countries, which makes conducting business a little easier. FTAs are indicators that two countries have good trade relations, which make importing and exporting from them less difficult.
Canada and Mexico are prevalent countries that the U.S. imports goods from, making them prime candidates for nearshoring. The table below reflects some U.S. import data from Mexico and Canada.
U.S. Imports From Canada and Mexico (2019)
| | |
| --- | --- |
| Total Imports From Mexico | $ 358 Billion |
| Vehicle Imports From Mexico | $ 101 Billion |
| Total Imports From Canada | $319.4 Billion |
| Machinery Imports From Canada | $23 Billion |
Examples Of Nearshoring In Action
Nearshoring is a very popular approach to business operations. You might not know it, but this strategy is also used by some of the most well-known and successful businesses. Among these include:
Inditex
Whirlpool
Boeing
Toyota
Inditex is an apparel company that is based in Spain. To save on costs, Inditex outsources 10 percent of its production to the nearby countries of Morocco and Turkey. Another country is Whirlpool, a manufacturer and marketer for home appliances such as:
Refrigerators
Washing machines
Microwaves
Stoves
Whirlpool has been nearshoring its operations to Mexico since 1987. Nearshoring in Mexico has been so successful for Whirpool that 80 percent of the appliances made there have been exported to the U.S. and Canada.
Boeing outsources to a French company that has operations in Mexico, which from Boeing's perspective constitutes as nearshoring. From its Mexican facilities, the French third-party manufactures 95 percent of Boeing's wiring that they use in their planes. The last company we'll discuss is the Japanese car manufacturer Toyota.
They started nearshoring some of their production operations in Thailand back in 1996. Currently, Toyota has three production plants in operation within the country. Toyota has also established some manufacturing operations in other countries such as Indonesia, India and Venezuela.
Other Japanese car companies have followed Toyota's lead by nearshoring some aspects of their operations to Thailand. These companies include the following:
Mitsubishi
Honda
Suzuki Motors
Tata Motors
If you nearshore your manufacturing operations to another country, you're going to need to import those manufactured parts back into your own country. Make sure that you and the manufacturer of the parts understand the importance of Incoterms and use them to create an agreement that will guide the import/export process.

Alternatives To Nearshoring
While there are clear benefits to using nearshoring in supply chain management, this business approach might not be the best for everyone. Fortunately, there are some other outsourcing methods that you can use that might be better suited to your needs. 
Onshoring
The first outsourcing alternative to nearshoring that you can use is onshoring. As the name implies, onshoring is when you outsource certain aspects of your business operations to a third party within your own country. Onshoring has many of the same benefits as nearshoring as well as top-tier talent and infrastructure.
Logistically speaking, onshoring is also a superior option to nearshoring or offshoring. That's because moving your goods within the border of your own country is easier. You won't have to worry about import costs and all the regulations that come with importing when you are onshore.
Offshoring
Another way of letting a third party take care of some of your business operations is to use offshore outsourcing. Offshore countries are much further away geographically compared to a nearshore company. There are numerous benefits to using this approach to outsourcing such as the following:
Foreign government incentives
Lower labor cost
Access to new markets
Wider variety of skilled labor
Many countries are eager to have foreign businesses invest and conduct their business endeavors within their borders. If you end up hiring an offshore company, chances are the host government of that company will offer tax breaks as an incentive. The cost of labor is often cheaper in foreign countries as well.
The one problem with offshoring is that you'll run into problems like long transit times, costlier shipments and challenges to conducting business.
Customs Considerations
If you nearshore manufacturing or sourcing operations, you'll need to be prepared to handle all of the customs responsibilities that will be expected of you when you import your goods.
One responsibility you'll need to take care of is filling out some of the essential documents needed for importing such as:
Pro forma invoice
Commercial invoice
Certificate of insurance
Letter of credit
Customs bond
In addition to these basic requirements, you'll have to follow any applicable regulations that your imported goods fall under. The privacy of your company and the goods you ship are important to protect when importing. Competitors are always looking for an advantage and it's likely they might research what you're importing to find information about your suppliers.
Using a Customs and Border Protection confidentiality request will prevent competitors from accessing this information. Depending on the goods you want to import into the U.S., you might need to obtain a license. These are just some of the many responsibilities you might be responsible for as an importer.
USA Customs Clearance Can Help You With Your Overseas Shipments
Whether you're nearshoring, onshoring, or offshoring- don't import goods into the country without help. At USA Customs Clearance, we provide consulting sessions to importers. During these sessions, you will learn about all applicable responsibilities to follow so you can bring your goods into the country. Have your questions ready for our Licensed Customs Brokers.
One product we provide is a continuous customs bond. Armed with this bond, you will be able to import any number of goods you want into the country. This is a great tool to have when you're importing bulk shipments of goods. If you're not ready for consulting or a customs bond then consider calling us or sending an email.
Lastly, USA Customs Clearance recognizes that sometimes exporters are responsible for dealing with U.S. customs regulations. If you're a foreign supplier that needs to export goods into the U.S., we can provide all the same services to you as we do our domestic importers.
If you're not ready for a bond or consulting session, feel free to contact our team. They will be able to give you any advice or direction you need.
Get Bond Approval Within the Same Day
Good any amount of imports
More affordable than single-entry bonds
*After the application is complete, bond approval can be received from CBP within the same day.