If you've recently thought about how to import vodka to the U.S., the good news is that it's just like importing most hard liquors and alcohols. If you're worried that you won't be able to get vodka like you used to because of certain international events, again there is good news. The top nations for U.S. vodka imports aren't even in Eastern Europe. Find out more about this highly profitable commodity and how to bring it to the U.S.
The Alcohol and Tobacco Tax and Trade Bureau (TTB) and the U.S. Food and Drug Administration (FDA) regulate the import of distilled vodka to the U.S. The USDA's Foreign Agricultural Service also tracks vodka imports for three distinct HTS codes. In 2021, the U.S. imported $1.4 billion worth of vodka from 42 different nations.
Get a basic breakdown of how to import vodka into the United States and where it might be most profitable to obtain it.
How to Import Vodka: Rules and Regulations You Should Know
The U.S. imported about $10.2 billion worth of distilled liquor in 2021. Of these, vodka is the fourth most imported spirit, making up $1.4 billion worth of the total.
Of course, the import is only worth it if it's making a profit here, and according to the Distilled Spirits Council of the United States, vodka sales generated $7.4 billion in revenue. With numbers like these, getting into the vodka import industry is very tempting. Let's get started with the basic requirements.
Permits are required for the import of any beverage alcohol defined in the Federal Alcohol Administration (FAA) Act. This includes malt beverages, wines, and distilled spirits. The TTB requires a Federal Basic Importer's permit and it must be filed with the TTB's National Revenue Center (NRC).
There are also a few rules in regards to qualifying as an alcohol importer. An importer must meet one of the following two requirements.
Have a staffed business office in the U.S. that is maintained year-round - this makes someone eligible for a permit.
Have a commercial agreement with an approved existing licensed importer - no individual permit is needed in this case.
You can sell the alcohol you have the import permit for, but if you are working in the wholesale industry, you need an additional permit: a Wholesaler's Basic Permit. If you import for a business but aren't a wholesaler, you need to register as an alcohol dealer before you've applied for the permit.
The TTB maintains a site - Permits Online - that allows eligible applicants to file for both permits free of charge.
Requirements for Importing Bottled Alcohol
Once you've taken care of the initial import permit requirements for yourself, it's time to examine the federal regulations surrounding the liquors themselves. There are varying requirements for importing alcohol and the TTB differentiates these by type.
Vodka is imported under the HS codes for Hard Liquor and is further classified as a Distilled Spirit by the U.S. Department of Agriculture.
Additional information is available on our site if you are interested in importing wine or beer.
Besides the TTB, these are the other regulated agencies you should know about..
U.S. Food and Drug Administration (FDA)
Department of Agriculture (USDA)
U.S. Customs and Border Protection (CBP)
Animal and Plant Health Inspection Services (APHIS) - a division of the USDA
All imported alcoholic beverages are flagged by the FDA and may be more likely to undergo inspection at the port of entry.
The FDA also requires alcohol importers to meet compliance standards of the Bioterrorism Act of 2002. The Act requires food and beverages for human or animal consumption in the U.S. to submit Prior Notice to the FDA to make it easier for Customs to monitor inspections.
Certificate Requirements
The TTB recognized two classes of vodka, flavored and neutral spirit distilled. Both classes of vodka can be imported without a certificate of origin or a certificate of age.
Neutral spirit distilled, commonly known as straight vodka, is a column distilled liquor. It has no distinctive characters, aromas, or taste and is filtered to be clear. These are the characteristics that make vodka popular for cocktails and make it easy to add other flavors, like orange or cherry, afterward.
The same characteristics also make it difficult to age by the barrel or otherwise; a process used by distillers of scotch and whisky, for example. Since this step isn't needed, age and origin are less important to the producers in terms of adding value to the beverage.
While aged vodkas exist, these are relatively new and no additional regulations or certificates are required. In some cases, they are still waiting on FDA approval and can't be imported regardless.
If you are importing organic labeled vodka, you do need to have the certificates to show you have complied with the USDA's organic regulations.
For more information, check out our article, "Importing Organic Food Into The US: The Definitive Guide".
Label Requirements
Once you have determined which vodkas you'll be importing, the TTB requires you to get a Certificate of Label Approval (COLA) for each unique product. If you are working with a distiller who produces different flavors, as an example, you would need a COLA for each one. Applications can be done through COLAs Online.
If you are importing flavored vodka, you must also submit a laboratory analysis report before applying for a COLA. All reports and applications are filed through the TTB's Alcohol Labeling and Formulation Division (ALFD).
If you are unsure of whether your import requires a pre-COLA product evaluation, you are encouraged to speak with a Licensed Customs Consultant familiar with COLA applications and TTB requirements.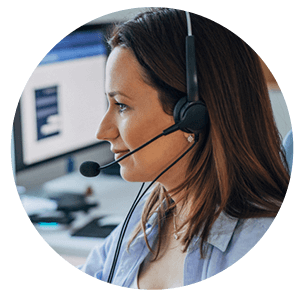 Top Places to Import Vodka From
After the conflict between Ukraine and Russia escalated in February of 2022, some states began removing Russian vodkas from store shelves. And in March, the President issued an official ban on vodka and other common Russian imports.
Should importers and stores really be that worried? The simple answer is no. As far as top vodka imports into the U.S. go, Russia doesn't even make the top five, and hasn't for a while. Who does make the list? The results may surprise you.
Top Vodka Importers by Value
According to the annual report from the Distilled Spirits Council of the U.S., France accounted for 46% of all U.S. vodka imports in 2021. In the same year, Russia only accounted for 1.3%, totaling just over $18 million in value. In the grand scheme of vodka imports, that's really just a fraction of the business.
Even in terms of preferred brands, Americans go elsewhere to satisfy their cravings for imported vodka.
The top imported brands consumed in the U.S. in 2020 according to Statista were:
Svedka (Sweden)
Absolut (Sweden)
Ketel One (Netherlands)
Pinnacle (France)
Grey Goose (France)
At the end of the day, the main takeaway is that the vodka import industry in the U.S. is alive and well. Those looking to start importing vodka or other alcohols can take advantage of further incentives as well, especially when importing from nations in the European Union.
For advice on import services, speak with a licensed Customs Broker who can research the necessary HS codes and walk you through the needed import documents and required certifications.
Tax Rates for Distilled Spirits
Like all imports, federal excise taxes and duties must be paid on imported vodka and other alcohols. Taxes and fees are collected by the CBP according to the appropriate Internal Revenue Code (IRC) for the product.
Each alcoholic commodity is taxed differently. For many, there are reduced rates and tax cuts available. These may be applied to distilled spirits, like vodka, that contain specific wine or flavor additives.
These may lower the standard tax of $13.50 per proof gallon the IRC imposes on distilled spirits. Importers can also benefit from a decreased rate provided to them by a foreign distilled spirits operation. These are provisions that became available due to the Craft Beverage Modernization Act (CBMA) in 2020.
The CMBA also includes a provision for a tax refund system for eligible imported products. These are set to replace the current savings method, which relies on foreign distilleries to provide the price break, by 2023. In either case, the CBP retains administrative control.
Further information on the CMBA's impact on imports of distilled spirits and other alcohols can be found on the CBP's website.
Correct payment of all excise duties and import taxes can be challenging when navigating a highly regulated industry such as alcohol imports. Working with a licensed customs broker who can ensure you are obtaining the proper import permits and needed customs bonds can save you thousands in fees.
US - EU Liquor Tariffs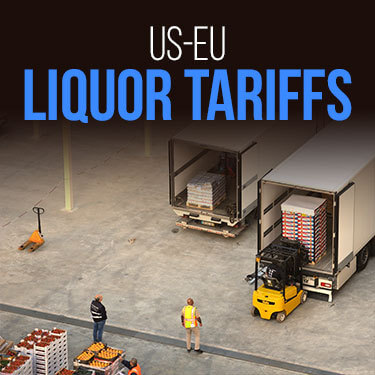 On that front, there is good news for importers working with nations that are part of the European Union (E.U.). After a series of ongoing trade disputes that saw the U.S. and the E.U. each increase tariffs on key imports, importers on both sides of the Atlantic have now caught a break.
In 2019 U.S. tariffs on many European liquors jumped to 25% for certain exporting nations. In June of 2021, not only were they lowered, but the majority were dropped entirely as part of a five-year agreement. That means that until 2026, there will be no alcohol tariffs on E.U. distilled spirits and wines.
While European vodka was never included as part of the tariff hike, many other popular alcohols of the top exporting nations were - specifically wines and brandies from France (the nation where the U.S. now gets the majority of its imported vodka). Not only are those alcohols tariff-free now, but so are the vodkas. This is helpful for importers who are looking to consolidate purchases for shipping to the U.S.
It also provides an opportunity to import from other nations of the E.U. that are just starting to increase their production and export capacity. You just might find the next great vodka in one of these nations such as:
Austria
Cyprus
Germany
Italy
The last two, much like France, may not be known for vodka, but are gaining in popularity. Smaller nations like Cyprus are producing specialty handcrafted varieties. Tariff breaks are also providing these nations with the ability to attract new business.
These breaks are a welcome relief as shipping rates from North Europe to U.S. East Coast continue to increase. As of May of 2021, trans-Atlantic rates for TEUs were nearly double compared to pre-pandemic rates of 2019.
If you have paid full duties on something eligible for a reduced rate, a customs broker may be able to assist you in filing for refunds. Protecting your investments and keeping your business profitable is easier when you have expert advice available from experienced and licensed brokers and consultants.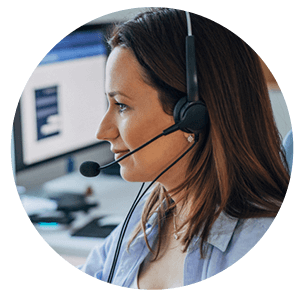 Obtain The Necessary Permits With Help from USA Customs Clearance
Ramp up your imports with vodka commodities and other distilled spirits. USA Customs Clearance can work with you to file all the necessary permits for importing vodka to the U.S.
Our Licensed Customs Brokers can help you protect your investment by making sure you've purchased the correct customs bond and have all your import documentation in order.
Speak with an experienced consultant 1-on-1 and in 30 minutes you could be well on the way to getting everything you need.
Give us a call now at (855) 912-0406 to speak with someone directly, or check out our Import Self-Help Guides to get you started.