Importing window AC units to the U.S. is a smart move. Demand is high and everybody is looking for a way to stay frosty in the hot summer months. However, importing can be a daunting and complicated process.
Window AC units imported into the US must follow certain rules and standards. We can help you import them without hassle.
According to the American Association of Exporters and Importers (AAEI), importing window AC units can be a lucrative venture. However, it's essential to follow regulations and standards. This includes ensuring proper refrigerant usage and understanding import duties and taxes to avoid any delays or fines.
In this article, we'll explore the details of importing window air conditioners and show you how partnering with USA Customs Clearance can take the guesswork out of the complicated import process.
Why Should You Consider Importing Window AC Units?
With the scorching summer temperatures, air conditioning has become a necessity, even in northern states. With the high cost of installing and maintaining central AC units, small window air conditioners have seen increasing popularity. Here's why diving into the business of importing window AC units could be your next big break.
Understanding the Demand for Window Air Conditioners in the US
In the US, window air conditioners are a hot commodity, especially during summer months. With an increasing population and urbanization, demand is high for inexpensive and efficient cooling solutions. Consumers are seeking both quality and an affordable price. Importing window AC units that meet these criteria can therefore prove to be highly profitable.
To further illustrate the growing demand for window AC units in the United States, let's take a look at five years worth of stateside air conditioner shipments.
| | |
| --- | --- |
| Year | Units Shipped |
| 2017 | 5.19 million |
| 2018 | 5.4 million |
| 2019 | 5.36 million |
| 2020 | 5.91 million |
| 2021 | 6.28 million |
Source: Statista.com
With large spikes in demand over the last few years, it's clear to see that importing window units presents a potentially lucrative opportunity. No country in the world imports more window air conditioners than the United States. These units are usually sourced from Thailand, Hong Kong, and China.
What Types of Air Conditioners Can You Import?
There are various types of air conditioners to consider importing, each catering to different consumer needs.
A Deep Dive into Window AC Units
Window AC units are compact and cost-effective. They are installed in an open window, delivering cool air into the room and expelling hot air through the rear of the unit. When importing these units, it's essential to consider different sizes and cooling capacities to cater to various consumer preferences.
If you plan on importing window AC units, there are some other air conditioner designs you might want to consider including in your inventory as well. These alternatives to expensive central air include:
Wall air conditioners: Similar to window AC units, but designed to mount in a wall rather than a window.
Portable air conditioners: Lightweight and easy to move, these units are gaining popularity year after year.
Ductless air conditioners: Hot on the heels of traditional central AC units, ductless air conditioners are an affordable, ultra-modern cooling solution.
Let's take a more in-depth look into these increasingly popular alternatives to central air conditioning.
Exploring Wall Air Conditioners and Their Benefits
Wall air conditioners share many design features with window units, but instead of fitting inside a window, they're mounted in a wall facing outward. These units are often more energy-efficient and quieter than window units. For customers who are concerned about having a window open constantly, wall air conditioners are an excellent alternative.
Including wall air conditioners in your import inventory can attract consumers looking for a more permanent cooling solution. They also have less of an impact on the exterior aesthetics of a home or office building.
The Modern Touch: Ductless Mini Split Systems
Ductless mini-split systems consist of an interior air dispenser and a compressor that is installed outside the building. They are known for their efficiency and aesthetic appeal. Importing these can attract consumers who value modern design and energy savings.
Unlike window units, ductless systems can be split to serve multiple rooms. This makes them an affordable and viable alternative for completely cooling smaller homes.
Portable Air Conditioners: A Versatile Option
Portable AC units can be moved between rooms as needed to provide cooling as needed. They are ideal for individuals who rent or have limited space. These units also vary in cooling capacities and energy efficiencies, so it's crucial to import a variety.
Portable AC units vary in size and design, from desktop units that operate off a charged battery, to vertically-oriented wheeled designs. With the growing popularity of tiny homes and digital nomadism, these portable powerhouses are likely to see high demand in the coming years.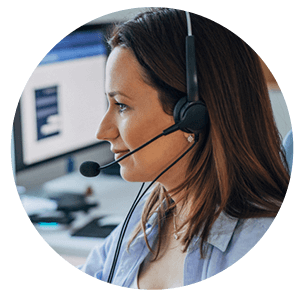 How Much Does It Cost to Operate Window AC Units?
It's important to understand the running costs of AC units, as this can be a significant concern for consumers.
Analyzing the Price Per Hour of Operating a Window AC
Operating costs for window AC units depend on various factors such as size, energy efficiency, and electricity rates. Most window AC units cost between 9 and 14 cents per hour while in operation. Budget-minded consumers will find this to be an attractive proposition.
Money-Saving Tips for Efficient Usage of Air Conditioners
Educating customers on how to use air conditioners efficiently can help save money. Encouraging the use of programmable thermostats, cleaning filters regularly, and properly insulating rooms are some of the tips that can lead to savings.
How to Navigate the Import Process for Air Conditioners
Importing air conditioners involves navigating regulatory compliance and ensuring the products meet the required standards.
Understanding Import Regulations for Air Conditioners in the US
Air conditioners are subject to regulations regarding energy efficiency and refrigerant use. Importers must ensure that the units comply with the Department of Energy's standards and EPA regulations regarding refrigerants.
Speaking of refrigerants, these chemicals are at the center of most import regulations regarding window air conditioners. Over the years, studies have shown that refrigerants belonging to the chemical groups of chlorofluorocarbons (CFCs) and hydrochlorofluorocarbons (HCFCs) have a profound negative impact on the ozone layer.
As of 2020, the following refrigerants can only be sourced from recovery and reclamation. They are no longer legal to manufacture.
These refrigerants were phased out in 2020 in favor of new formulations. These include:
As of January 2023, the industry has pivoted away from even these recent formulations in favor of R454-B, also known as Puron Advance. If you decide to import air conditioners, it's in your best interest to ensure the units are charged with this up-to-date refrigerant.
Licenses Required to Buy Refrigerant
It's worth mentioning that certain refrigerants can only be purchased by individuals who have section 608 or 609 technician certifications under the Environmental Protection Agency (EPA). However, they're not necessary if you are simply bringing in air conditioning equipment and components.
How to Ensure Compliance with Energy Efficiency Standards
Look for window air conditioner units with the Energy Star badge. This indicates that the AC unit meets or exceeds energy efficiency standards. Also, be aware of the Seasonal Energy Efficiency Ratio (SEER) ratings, which indicate how efficiently the unit uses energy.
The US Department of Energy mandates a minimum rating of 13 for air conditioners. In most cases, window air conditioners sold in the United States will have a SEER rating between 13 and 21.
Selecting the Right Customs Bonds for Air Conditioner Imports
Customs bonds are essential for almost any importing endeavor. They guarantee that any necessary import duties and taxes will be paid once the imports reach port. Selecting the appropriate customs bond for your air conditioner imports is critical in ensuring a smooth importing process.
Why Should You Partner with USA Customs Clearance for Your Importing Needs?
USA Customs Clearance is here to assist you with every aspect of importing products from overseas. We offer expert consulting services and can even put together an import compliance manual that addresses the specific rules and regulations governing the import process for window AC units.
Purchasing custom bonds through USA Customs Clearance guarantees the protection of your investment in window air conditioners. It ensures that you comply with import regulations and can be instrumental in the successful importing of your cargo.
Don't let the complexities of importing leave you hot and bothered. Partner with USA Customs Clearance for a cool and profitable importing experience. Give us a call at 855-912-0406 or contact us via email today!