Paperwork is a necessary evil of the trade industry. While not the most exciting part, making sure information is both accurate and complete on required documentation is necessary. Make ocean transport of freight a painless process by learning about the importance of a shipping manifest.
Shipping manifests are used by ocean-going carriers to track everything on board their ships. It's also referred to as a customs manifest since it must be provided to port authorities and U.S. Customs before allowing ships to dock. Details of Bills of Lading (BoL) make up the bulk of the information found on shipping manifests.
See why shipping manifests are important and why you should know the differences between them.
What is a Shipping Manifest?
A standard manifest is maintained by all ships, planes, and transport vehicles. These manifests record information on passengers, crews, and any cargo they are carrying. A shipping manifest is specific to the ocean transport side of the trade industry. Since they are also submitted to customs authorities, they are also known as customs manifests.
On a ship, the manifest serves many purposes:
It lists the individual BoL for onboard freight
Carriers use them to generate invoices for importers and exporters
They contain pick up and delivery instructions (ports of departure and ports of arrival)
They are used to track what comes on and off the ship at any given point
Serve as customs documents when arriving at ports of entry
Carriers rely on accurate shipping manifests to get them from port to port without issues However, a manifest will only be as accurate as the other documents used to create it. This is where importers and exporters need to double-check accuracy.
Want to keep your critical import data private? File a CBP confidentiality request.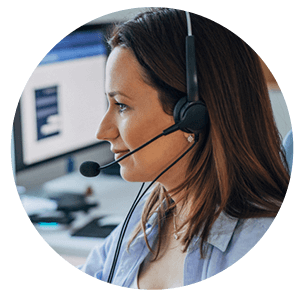 Why is a Shipping Manifest Important?
For starters, a shipping manifest is important because it serves many functions. Most of those functions have to do with getting your cargo from point A to point B safely and in one piece. Since manifests are drawn up based on BoL details, the more accurate a BoL, the better the shipping manifest will be.
Think about this scenario. You are importing porcelain vases from Japan in crates marked as 'Fragile' and with directional arrows for proper placement. However, the BoL does not include care handling details so special instructions aren't added to the shipping manifest.
Your crates end up sharing space with grain bins that are tossed in any which way and few pieces survive the journey. The financial responsibility is still yours. The same can be said of clear destinations.
Imagine arranging a large shipment of machine parts from China that are destined for Portland, Oregon and a nearby factory. An error in shipping paperwork isn't caught and your machine parts end up in Portland, Maine instead. Now you have to deal with extra costs for the shipping delays and figure out a way to get the parts across the country to their real destination. The fault would lie with the importer, not the shipper.
Of course, the reverse is also true. If you did have special care instructions for the porcelain vases and shipping paperwork was reviewed to confirm delivery of machine parts to Portland, Oregon, then your shipper is on the hook for mistakes.
A clear and accurate shipping manifest protects everyone involved in international trade. Knowing the nature and quantity of everything on a ship is crucial for the physical safety of everyone involved and makes going through Customs at any port a smoother process.
Are There Different Types of Shipping Manifests?
When it comes to international trade, the sky really is the limit. If it can be put on a ship, it can be imported or exported to just about anywhere in the world. To handle the great variety of goods, different types of manifest exist to define special cases.
Regardless of the type of manifest you use, accuracy will always be key. The details of the cargo need to be clearly outlined, and if there is any kind of special need or conditional handling implied, it must be listed. Attention to detail is especially important on the final three types.
Cargo/Freight Manifest
A list of cargo and their shipping routes. Additional details include:
Consignor/Consignee information
Document or BoL number
Quantity, type, and description of merchandise
Import General Manifest (IGM)
A list of cargo details that must be filed by the shipper/carrier to the customs department of the importing country. Other requirements include:
Completion within 24 hours of cargo arriving to port
Mandatory internationally - not unique to U.S. ports of entry
Container Manifest
Specific to each individual transport container. Must list:
Container contents
Loading sequence
Port of origin/destination
Dangerous Cargo Manifest
Serves to provide information about any Hazardous Materials (HazMat) onboard in a single document. Additional requirements include:
Being easily accessible to emergency personnel
Accessible by enforcement officers
Name, number, and nationality of transporting ship
Weight, amount, and type of packaging
Regulations for Dangerous Cargo Manifests are overseen and enforced by the Department of Homeland Security (DHS) and the U.S. Coast Guard. Volatile HazMat materials improperly documented and handled may mean disaster for the ship and crew responsible for their transport.
Out of Gauge (OOG) Manifest
Provides description, dimension, and weight for cargo too large or heavy to fit inside a standard-sized container. Other details include:
Images indicating center of gravity
Lifting points
loading/unloading instructions
Items for transport listed on an Out of Gauge Manifest are usually awkward to place in ships and cost more than shipping standard containers. Since OOG items have abnormal dimensions, providing details such as proper lifting points allows the crew to load and unload safely. Safe unloading also means your product survives the trip with your profit margins intact.
Reefer Manifest
A list of refrigerated containers on board for cargo requiring specific temperature settings (chilled or frozen) that must be monitored. Lists provide information on:
Specific temperature
Humidity
Permitted temperature variance
Transporting merchandise that needs to stay at a specific temperature can also be costly, so a Reefer Manifest should be carefully reviewed. Freight charges for using reefer containers are higher. Depending on whether materials need to be frozen or just chilled affects how the container itself is packed. Correct manifest listing means when you import ice cream you get ice cream - not a warm smoothie.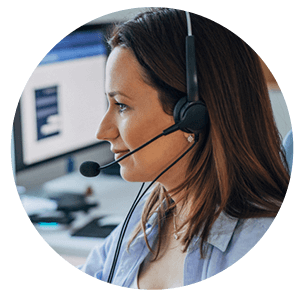 What is the Difference Between an Air Cargo Manifest and a Shipping Manifest?
Merchandise that is transported by aircraft is documented in an air cargo manifest. A shipping manifest is usually specific to cargo that is transported by ship.
Besides the obvious difference (one by air the other by sea), importing merchandise through airfare has some unique characteristics. U.S. Customs and Border Protection (CBP) maintains a different system to track cargo called the Automated Manifest System (AMS). The AMS is used to inform the CBP about shipment details for specific flights.
An air cargo manifest must also be filled out according to a specific template found on the CBP's website. Items for import are given an airway bill (AWB) number by the shipper. An AWB is the evidence of a contract between the importer and the carrier. Imported items are still inspected by the CBP when they arrive and complete descriptions must be available.
What if a Shipping Manifest Has Mistakes?
Sometimes, no matter how careful you are or how many times you review your paperwork, a mistake slips through. Other times a last minute change creates a crucial difference that can't be corrected before the manifest is drawn up.
The most common error is when an item is on the manifest but doesn't ship. Usually referred to as "manifested-not-shipped", this error is costly. This typically happens when items are added or removed from a shipment at the last moment. A second manifest document is sent to the carrier but the original one is not voided. There is a good chance that you will be billed for the item twice, once for the original and again when you have to fix the mistake through a re-order.
Mistakes like this can add up quickly, especially for large companies that ship large amounts frequently. Consider this simple scenario:
Original order: 20 boxes of syringes that are shipping for $5 per box

Initial BoL sent to carrier: $100

Last minute customer request: adds 10 additional boxes to amend existing order.

Second BoL drafted and sent to carrier: $150

Final Bill from Carrier: First BoL was not retracted or voided. Billed as two invoices
| | | | |
| --- | --- | --- | --- |
| | Cargo | Shipping Rate | BoL |
| Original Order | 20 boxes of syringes | $5/box | $100 |
| Last Minute Request | 10 boxes of syringes (plus original 20) | $5/box | $150 |
| Final Bill (from combined BoLs) | 30 boxes of syringes (but charged for 50) | $5/box | $250 |
You end up getting charged for 50 boxes even though you only receive 30. All because the original order wasn't removed. Now imagine this mistake being multiplied across hundreds of possible shipments, especially if you are a frequent importer. By the end of the year, you might have lost thousands of dollars that could have been part of your profit.
Thankfully there is a process for fixing some of these mistakes if they are caught in time.
Manifest Corrector
A manifest corrector is a document that can be sent to the delivery destination (point of discharge, or POD) by a shipping line agent before the ship is scheduled to arrive. An online submission might also be possible depending on the circumstances.
A shipping manifest is considered to be "locked-in" 72 hours after a ship leaves port. Making changes to the manifest isn't possible after that unless it's done through a manifest corrector.
Being able to send the changes directly to the Customs and port authorities also helps you avoid possible holds by Customs for discrepancies between containers and paperwork.
Keep in mind that the regulations surrounding manifest correctors are not universal. International ports may have different cut-off times, impose penalty fees, or have product limitations. Because amending a manifest may also affect HTS codes that determine duty rates, Customs may reject corrections on some merchandise.
As with many aspects of international shipping and trade, consulting with an experienced customs broker who can review important documents is likely to save you money as you move forward with your business.
Check out our article, "A Beginner's Guide to Documents Needed for Export and Import", for more information.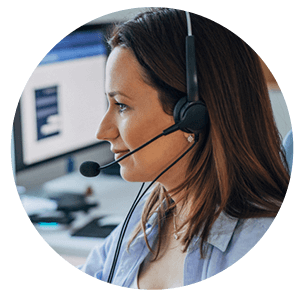 Have USA Customs Clearance Help You With Import Documents
International trade has gone through multiple changes in the last few years, but one thing that hasn't changed is the need for clear and accurate documentation. Drafting correct Bills of Lading and shipping manifests saves your business money and time.
USA Customs Clearance offers consultation services from experienced and Licensed Customs Brokers who can help you avoid costly mistakes. The average customs audit can run a company over $9,000. Help us help you avoid such errors in a 1-on-1 session. In 30 minutes you can get guidance on filing procedures, required documentation, and more.
Work with us as partners to complete every step of the import process. We offer services for:
Make USA Customs Clearance your go-to source for all your importing needs and see your business grow.