The advantages of Incoterms have been proven by the sheer fact that we are still using them after over 90 years. Granted, they've gone through some revisions - nine as of 2020. However, they continue to be a cornerstone of international trade. To really win in the international trade scene, it's best to understand the base advantages of Incoterms as well as the additional benefits you can negotiate for.
The base advantages of Incoterms, short for international commercial terms, have remained constant since their introduction.
Clarity Between Nations
Cost and Liability Management
Supply Chain Control
Further Incoterm benefits vary by type. Sellers and buyers should realize how each type might impact their control of shipments.
Learn more about the advantages of Incoterms in international trade and how to best apply them to your business needs.
Advantages of Incoterms in International Trade
The concept of Incoterms became popular right around the same time international trade between different nations became easier. Improved sea and air transport made the world seem smaller, but differences in trading practices and legal proceedings were larger.
Conducting international trade business without predefined Incoterms in place can create some major misunderstandings on both sides of a deal. Since their recognition by the International Chamber of Commerce (ICC) in 1939, Incoterms have helped streamline the transportation of goods in three major ways.
An expanded definition can be found in the article, "What are Incoterms?"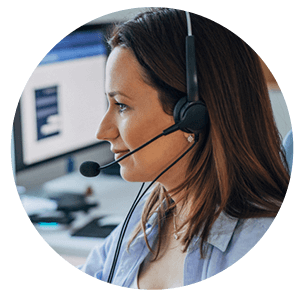 1. Clarity Between Nations
Incoterms were designed to make international trade easier. Outside of language barriers and currency differences, each country has its own unique twist on trade terminology and practices.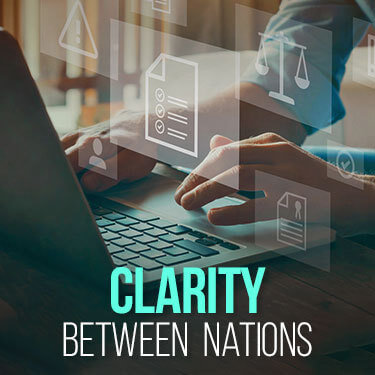 Since Incoterms are established by an organization that exists outside of any one government, international adoption is a bit easier.
Incoterms provide legal transparency between shipping companies of various nations through standardized rules identified by common codes for all modes of transportation.
There are seven Incoterms that apply to all types of transportation. It doesn't matter if the delivery is by truck or hot air balloon - the parameters set by the Incoterms won't change.
EXW: Ex Works
FCA: Free Carrier
CPT: Carriage Paid To
CIP: Carriage and Insurance Paid To
DAP: Delivered at Place
DPU: Delivered at Place Unloaded
DDP: Delivered Duty Paid
Four additional Incoterms specifically deal with shipping using sea and inland waterways. Like the other seven terms, the type doesn't really impact the parameters - they cover everything from giant container ships to kayaks. If your shipments are traveling on water, these are the Incoterms that will apply.
FAS: Free Alongside Ship
FOB: Free on Board
CFR: Cost and Freight
CIF: Cost, Insurance, and Freight
The three-letter short codes used for each Incoterm will not change with each language. The ICC provides training material for shippers all around the world in 29 different languages including German, Estonian, and Spanish.
Universal adoption means that a business transaction between a US-based buyer and a Pakistani seller can take place with relative ease. This is true even with linguistic and cultural barriers in place.
The only time the three-letter code would change would be during a revision of the Incoterms as a whole. For example, Incoterms 2010 was replaced by a new edition in 2020. Among the differences was a name change. Delivered at Place Unloaded (DPU) replaced the old terminology and code, Delivered at Terminal (DAT).
Even a change like this doesn't have to be a huge deal. If the involved parties would rather use the old code from 2010, they can, so long as everyone agrees. When using old codes, any rules or guidelines from those editions are also put into place.
More information on the distinct categories is available in the article, "11 Types of Incoterms: International Trade Terms Explained".
2. Cost and Liability Management
Among the things that Incoterms provide clarity about are each party's financial and legal responsibilities. It can be said that this is the most important advantage of using Incoterms in international trade.
For example, Incoterms provide rules for establishing who is responsible for cargo at any given point during the shipping process. This includes paying for and providing insurance for any merchandise. In other words, it establishes liability in the event of loss or damaged goods.
Considering the rise in container ship fires and other total loss events, you want to be aware of just what your financial obligations would be in such a situation. While there are instances in which carriers will bear the financial responsibility of a loss, it usually isn't for the full value.
If the damage occurs at a port or during overland transportation by truck or rail, the question still remains. Depending on the Incoterms agreed to beforehand, the buyer or seller is responsible for cargo until a specific point, then the other takes over.
Clearly defined responsibilities can reduce friction between you and your suppliers so long as both sides are fully aware of the terms.
Containers of furniture crushed by a malfunctioning crane at the port of arrival? Mudslides taking out the cargo truck traveling from the foreign manufacturing plant to the transload facility? At the very least, Incoterms provide a pathway forward.
Other cost factors that can be defined pre-defined through Incoterms include:
Transportation costs
Necessary import/export documents
Shipment documentation (i.e., Bill of Lading)
Insurance claim processing fees
Port inspection and Customs fees
In terms of buyer and seller responsibility, the guidelines under Ex Works (EXW) leave the buyers with a majority of the financial obligation. Delivered At Place (DAP) and Delivered Duty Paid (DDP) are the terms that place most of the responsibility on the seller.
Remember that having responsibility for the cargo can be interpreted to include many things. If you are a wholesale buyer, for example, you may want greater control over the process to ensure that the products you plan on reselling are being watched over by companies and partners that you trust.
This leads us to the next advantage Incoterms has clients involved in international trade.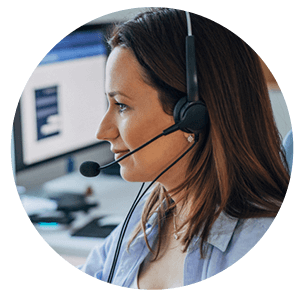 3. Supply Chain Control
Stating that you have control of your supply chain might make a few people laugh these days. Between escalating wars closing down major ports and container ships getting stuck in the Suez Canal, keeping supply chains well-oiled is a task in and of itself.
That being said, using Incoterms to define trade agreements with suppliers is one way to have more or less influence over your cargo. When you assume responsibility for arranging shipping or loading, you also get to choose which carriers and possibly which ports are going to be handling your cargo.
This level of influence can make a big difference when you look at all the factors. If you are importing from India, as an example, the most common shipping routes end up at the Port of Los Angeles. Knowing that congestion and port fees there are on the rise, you may instead choose to go with a carrier that will route through the Panama Canal and into a Gulf or East Coast port.
You may even want to choose a port of destination based on how efficiently it manages the ships that do come in.
The Container Port Performance Index (CPPI) of 2021 identified the most efficient ports worldwide and gave them an international ranking.
Most Efficient Ports in North America*
| | |
| --- | --- |
| Port and State | International Ranking |
| Port of Virginia, VA USA | 23 |
| Port of Miami, FL USA | 29 |
| Port of Halifax, NS CAN | 46 |
| Port of Wilmington, NC USA | 49 |
| Port of Philadelphia, PA USA | 55 |
*According to CPPI of 2021
In contrast, Los Angeles and Long Beach ports, the busiest overall in the U.S., ranked last and second to last in terms of efficiency.
Giving up control for the sake of saving on immediate shipping costs can do more harm than good in the long run. The ability to make smart shipping choices is only possible if you also take on the responsibility of doing so.
Do Buyers and Sellers Use the Same Incoterms?
There are no Incoterms set up specifically for buyers or sellers only. There are certain Incoterm guidelines that would appear to benefit the seller or buyer more, depending on circumstances.
Overall, the 11 Incoterms currently in use as of 2020 apply to both buyers and sellers.
Incoterms are meant to serve as a tool to make international business trade more transparent. If the terms were different between sellers and buyers, it would defeat the purpose.
Not sure how to use Incoterms? Read our article to learn more.
What is the Difference Between CIF and FOB Incoterms?
In terms of seeking Incoterms that are beneficial to sellers or buyers, CIF and FOB guidelines tend to come up most often. Both of these terms are among the four that deal with maritime shipping specifically, which is still the most common way to transport mass amounts of cargo internationally.
Let's further specify the difference between them.
CIF (Cost, Insurance, and Freight): Under this agreement, a seller is made responsible for the cargo for the majority of the transaction. This includes covering the cost of shipping, insurance, import documentation, licensing, and possible inspection fees. Responsibility for further costs and payments isn't transferred to the buyer until goods reach the port of destination.
FOB (Free on Board): With this agreement, a buyer assumes responsibility for cargo as soon as it's loaded onto a ship at the port of origin. Buyers have complete liability at this point and it falls on them to arrange transportation, insurance, and all other details necessary to successfully import.
Without understanding the further implications, those new to the international trade business may be tempted to agree to CIF terms and have the seller assume the liability of shipping and more.
However, to bring back an old finance term, TANSTAAFL - There Ain't No Such Thing As A Free Lunch. Just because on paper the seller is assuming responsibility, doesn't mean that you as a buyer aren't paying for it somewhere in the negotiations. In shipping, for instance, the seller is responsible for arranging it, but the costs will ultimately be passed on to the buyer.
Giving sellers complete control means buyers may end up paying more. Consider some of the situations that could impact costs.
Carriers that upcharge on shipping to increase profits
Port destinations with increased docking or customs clearance fees
Insurance payouts in the event of damages would be to the seller, not the buyer
Limited ability to communicate with other related parties
When the seller holds all the pieces, negotiation at any point in the shipping process is limited.
Electing to move ahead with FOB guidelines increases your liability, but it also gives you a significant amount of control over major shipping decisions. Once the goods are loaded onto a vessel of your choosing, the seller's role is greatly reduced.
As mentioned before, a greater degree of control means you can have a more direct impact on your supply chain. Open and transparent communication with all parties means you can pass along information to your own customers, improving your overall business logistics.
If you are new to the importing business and overwhelmed by the various choices available, work with a customs broker to help you get the necessary documents and shipping arrangements in order. A customs broker is on your side and can help you keep those lines of communication open while finding you the best deals.
What are the Disadvantages of Incoterms?
There are aspects of international trade that Incoterms won't cover. For this reason, Incoterms should never be your only guideline or negotiating tool.
Important transaction items not included in Incoterm guidelines include:
Identification of merchandise and contract pricing
Additional conditions of a sale
Ownership transfers (this is different from liability)
Specific lists of required documentation for Customs
Payment terms (methods and due dates)
When neither party is aware of these limitations, some significant and potentially expensive mistakes can be made.
Likewise, a poor understanding of the terms themselves can create misunderstandings. Consider the situation with CIF and FOB. At the end of the day, both parties need to agree on the terms. A lack of experience on either side could mean inflated costs that further damage sales relations down the line.
Incoterms Selection and Negotiation
Educating yourself on Incoterms is the best way to make sure you get the best deal possible. There are times when you may not be able to get all your preferred Incoterms, but you can negotiate certain concessions through a more detailed sales contract.
If you do feel the need to change the Incoterms of a long-standing agreement between you and a seller, or vice versa, be sure to examine all the details. If there is a specific aspect of an agreement that just isn't working out, offering a solution is much easier if you have all the details laid out.
When revisions are made by the ICC, work to have a clear picture of the greater implications of the changes. This is one of the reasons why Incoterms from former revisions don't expire. As long as both parties agree, old versions of terms can be used until they no longer prove beneficial.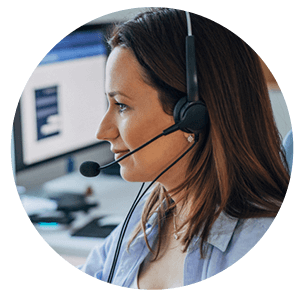 Trust USA Customs Clearance To Manage Your International Trade
With all the costs related to international shipping on the rise, you want to make sure you're still making the best possible decisions for your business. Trust the experienced and licensed customs brokers at USA Customs Clearance to find you the best terms possible.
We can guide Incoterm negotiations and make sure your import documents and contracts are ready. Don't risk tens of thousands of dollars in fees and additional charges. Meet with our consultants 1-on-1 and get the advice you need today.
We can provide you with necessary services such as:
Check out our Import Self-Help Guides to give you an overview of specific industries. Call us today at (855) 912-0406 to speak with a representative or consult an expert online with the click of a button.