Finding out how to import a car from Germany might seem simple at first. The process for importing cars is well documented online and available to anyone. Nevertheless, it takes experience, established networks, and resources to get done without any red flags.
The National Highway Traffic Safety Administration (NHTSA) under the Department of Transportation (DOT) federally regulates the 25 year law on auto imports and vehicle import eligibility. The Environmental Protection Agency (EPA) also must validate emission standards for all vehicles imported into the U.S. regardless of age.
Importing cars from the European Union can be a fairly painless task. However, there are finite details that need to be included in the process. Our helpful article will get you pointed in the right direction.
Can I Import a Car From Germany?
Home to many of the world's hottest brands of automobiles, Germany produces some of the most sophisticated driving machines in the world. It's no surprise that people ask if they can import a car from Germany.
Naturally, the United States (U.S.) and the European Union (EU) have an excellent trade partnership, so German vehicles are available for importation. However, you will need to check with the Department of Transportation (DOT) to ensure compliance with U.S. transportation laws.
Popular brands to import include:
Audi
BMW (Bavarian Motor Works)
Porsche
Mercedes-Benz
Volkswagen
The German auto industry is leading the way in innovation, design, and consumer demand. These factors drive the popularity of these machines here in the U.S. market. Regardless of popularity, these vehicles must conform to our laws ‌to clear customs.
The U.S. Customs and Border Protection (CBP) validates compliance with the DOT and the EPA for any of the following acts:
Motor Vehicle Safety Act of 1966
Imported Vehicle Safety Compliance Act of 1988
Motor Vehicle Information and Cost Savings Act of 1972
Clean Air Act of 1968
These regulations were voted into law for the safety and welfare of all Americans. With that said, it is critical to check the vehicle import eligibility whenever you are trying to import a car before you begin the importation process.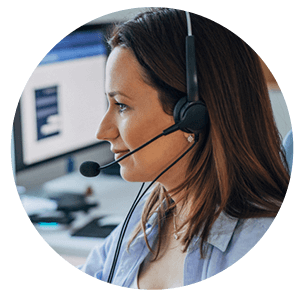 Why Are Some European Cars Not Allowed in the US?
When importing vehicles into the U.S. it is essential to note that some European cars are not allowed. This is due to the fact that some vehicles do not comply with DOT safety or EPA emissions standards.
The cost of compliance with U.S. automotive safety standards and other regulations is extremely costly to auto manufacturers. Due to the nature of the high cost, international automotive makers tend to just ignore the U.S. market completely as it's just not worth it in the long run.
There are ways to either waive federal compliance or bring your car up to code. The following are two options for an importer of a vehicle that fails to comply with U.S. regulations by default.
Testing and certification: Once an ineligible vehicle is modified to meet the requirements needed for import, it can get certified by an Independent Commercial Importer (ICI).
Exemption: The exemption status is available to all vehicles that are for foreign government or military officials, professional motorsports, and display purposes. In all cases, an exemption is temporary.
The Show and Display Rule is an exemption that is offered by the NHTSA for vehicles that are imported for show or display purposes. It is also worth noting that this exemption limits the owner to not exceed 2,500 total miles in a calendar year.
Outside of these special cases for importing an automobile into the U.S., you will need to follow the rules and regulations of the EPA and the DOT. Here are the necessary applications for certification and permission to import an eligible vehicle from the NHTSA.
Cars Not Allowed in the US
There are cars not allowed in the US because they do not meet established NHTSA rules and regulations. The safety requirements put into place by this agency serve to protect the citizens of the U.S. while also protecting the natural environment.
Three categories that explain why certain German cars are not in the U.S.
Failure to comply with NHTSA regulations
Failure to meet EPA requirements
Costly import process
Major German car brands that are not allowed, or have not elected to enter the U.S. market:
Minor German car brands that are not allowed, or have not elected to enter the U.S. market:
Artega
Bitter
Borgward
Gumpert
Lotec
RUF
There are German auto manufacturers that already have a U.S. foothold. Unfortunately, they still produce certain models of vehicles that are not sold in the United States due to the various red tape.
Just like Germany, when importing cars from Japan, you may find that the vehicle you are trying to import falls under the same restrictions. It wasn't until recently that the Nissan Skyline, made famous by The Fast and the Furious films, started being imported to the U.S.
Finally, there is the 25 year rule, which is another form of exemption that allows vehicles to be imported into the U.S. as long as the model year is at or exceeds 25 or more years of age from the manufacturing date.
Electric Vehicle Popularity: The Latest Tech Sweeping the Globe
The next evolution in personal and commercial transportation is electric vehicles (EV). We are already witnessing a shift from combustion engines to EVs. Companies like Volkswagen and BMW have made hard commitments to switch from gasoline engines to electric by 2040.
German car manufacturers committed to EVs include:
Volkswagen: The last engine to be designed will be completed by 2026. They are also aiming for 70% of all cars produced for the global market to be EV by 2030. Finally, Volkswagen is aiming for zero emission EV cars by the year 2040.
BMW: Similarly to Volkswagen, BMW has set a hard target to have half of the cars produced to be EV by the year 2030. Also, by 2025 BMW has set their goals for selling two million EVs internationally.
German auto makers are already witnessing record sales around the world due to the demand for EVs. The shift from gasoline to electric is in full swing globally, and Germany's premier brands are answering the call.
Major German Car Brands Global EV Sales in 2022
| | | | |
| --- | --- | --- | --- |
| Car Maker | Total Car Sales | Total EV Sales | EV Percentage |
| Audi | 1,614,200 cars | 118,200 cars | 7.30% |
| BMW | 2,100,692 cars | 172,000 cars | 8.20% |
| Mercedes | 2,043,900 cars | 117,800 cars | 5.70% |
| Porsche | 309,900 cars | 34,800 cars | 22.20% |
| Volkswagen | 4,563,300 cars | 325,100 cars | 7.10% |
Source: impakter.com
The table does an excellent job illustrating exactly where Germany is in this EV future. While the change from gasoline engines to EV is historic, it is also a monumental undertaking to convert an entire product category and future proof it in the process.
If you want to purchase and bring a zero emission vehicle (ZEV), then check out our handy guide on EV Imports here. The guide does an excellent job discussing how to import an EV to the U.S. for personal or commercial use.
Just because a ZEV produces zero emissions does not mean you are out of the woods. Prior to importing a vehicle, you must adhere to a number of rules and regulations from the Federal Motor Vehicle Safety Standards (FMVSS).
Importing a car is difficult enough on its own, but when you start considering a ZEV, things can quickly become even more complicated. It is for this reason that you should seek out the assistance of an import consultant.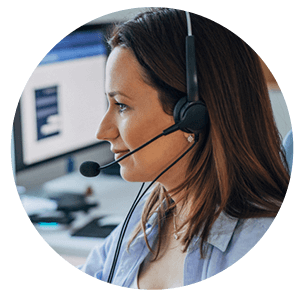 How to Import a Car From Germany to USA
Importing a car from Germany is not a cut and dry process. There are a litany of variables that can affect both legalities and the cost to import. Compliance is the name of the game when importing cars into the U.S.
The general process for importing a car from Germany is to:
Verify that the vehicle conforms to all federal regulations
Compile and submit all relevant documentation
Setup transportation services
Pay import duties and fees while turning in CBP required documentation
It is critically important to be as thorough as possible during the import process. Any inconsistency in the shipping process may result in additional fees, delays, or even seizure of your goods. When importing, time is of the essence. If you're not careful, time can prove costly.
1. DOT Import Requirements
Before you consider importing a car into the U.S. you must first ensure that any import regulations are met in advance. DOT import requirements dictate that all motor vehicles being imported must have a certification label per 49 CFR part 567.
DOT Import Requirements under 49 CFR part 567 to be aware of when importing:
National Traffic and Motor Vehicle Safety Act of 1966 and the Vehicle Safety Act of 1986 import requirements.
The Motor Vehicle Information Act and Cost Savings Act import requirements.
Federal motor vehicle bumper standards, anti-theft standards, and all safety standards are required for the vehicle.
However, the language of these laws can be confusing. There are also a few loopholes that importers may not be aware of. DOT and FMVSS import requirements can then raise a few more questions.
We've provided answers to some of the more popular questions about DOT and FMVSS for importing.
Do I need DOT approval before importing a car?

No, the DOT does not approve imports

Can I import a car that is disassembled?

Yes, if the vehicle is shipped and does not have a transmission or engine, then it is looked at as an assemblage of motor vehicle items. However, if the transmission or engine is not attached but shipped, then it's a motor vehicle.

When importing a vehicle over 25 years of age, is there anything special you need?

You are required to present an HS-7 declaration to customs at the time of importing.

How can you tell if your vehicle conforms to NHTSA requirements?

The only way to tell is to check the vehicle for a certification of compliance.

Can you re-import a motor vehicle back to the U.S.?

Yes, as long as the vehicle has a certification label attached and an HS-7 form is delivered to customs at the time of import.
There is potentially a lot of red tape surrounding the importation of a motor vehicle. Not to mention the laundry list of variables that surround the process. Always consult with an import specialist before you consider importing, as costs can skyrocket with too many red flags present.
2. EPA Import Requirements
EPA import requirements for vehicles are in place to protect both humans and the environment of the U.S. The Clean Air Act of 1970 (CAA) afforded the EPA an opportunity to set up standards for the regulation of harmful emissions
With amendments to the CAA occurring in 1977 and 1990, regulations would become more strict surrounding vehicle imports. However, there are some things to be aware of regardless if your vehicle conforms to the law or not.
Vehicles that conform to EPA standards may still need the following:
A customs bond might for importing the vehicle
Oxygen sensors and catalysts that are replaced with EPA certified variants.
Drive train, emission control system, engine, and fuel system up to EPA standards
Vehicles that do not conform with EPA standards may still be imported in the following cases:
Vehicles that are not 25 years of age or older are required to meet all safety and emission regulations. In the event the vehicle is newer than 25 years of age and does not conform to EPA standards, you will need to consult an ICI in order to import a car.
The EPA no longer offers special case one time exemptions for cars less than 5 years of age.
Before you consider importing a vehicle from Germany or another EU country, first ensure that the ICI has made the necessary modifications, and has obtained EPA approval. You want this in writing before you attempt to import the vehicle.
Conforming to the standards of the EPA is essential for importing automobiles from Germany. Seek out a customs specialist who can verify if the vehicle you are trying to import is EPA verified or not.
3. CBP Import Requirements
CBP import requirements are as straightforward as they come. The CBP requires strict adherence to all DOT and EPA regulations before the shipping process begins. Also, make sure you get the arrival date from the shipping company so that you can effectively get your import processed.
CBP required documentation:
Both DOT form HS-7 and EPA form 3520-1
Bill of lading
Foreign registration
Bill of sale
Other relevant documentation
Before loading the vehicle in a shipping container, the undercarriage must be clean and free of any contaminants such as foreign biologics such as dirt. The inside of the vehicle, including the trunk, cannot be treated as additional storage and must be free of any additional items.
If you are storing goods within the automobile, such as parts or other items, they need to be declared before you can successfully import your car. If you are importing parts such as engines and transmissions, additional requirements need to be met. Seek out an import consultant for more information.
4. Cost to Import a Car From Germany
The cost of importing a car from Germany is not cheap. In fact, the average price of importing a vehicle from Europe is roughly between $1800 and $3500 per vehicle. That is just in shipping charges alone.
The other variable to consider is the import duty that is applied on the automobile when it enters a U.S. port of entry. The import duty is the responsibility of the property owner, aka the shipper. The duty represents a tax which is designed to make cheaper foreign products not as desirable.
Duty rate cost explained
The duty rate is calculated to be 2.5% of the total value of the car.
For example, importing a Porsche 911 will have a higher duty rate than a Volkswagen Golf GTI.
In the end, the cost of importing a car from Germany will vary. The only static cost figure is the duty rate at 2.5% of the vehicle's value. These imposed import duties serve to protect American products from being undercut by cheaper products found elsewhere.
Importers must face off with fluctuating shipping costs, variable duty rates based on vehicle value, and the particulars of arranging transportation and clearing customs. An import consultant can assist you with any questions you may have, and an import broker can facilitate the entire process.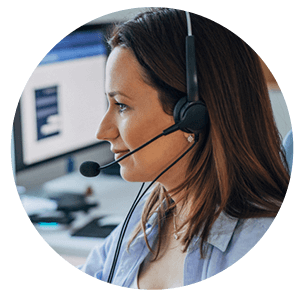 USA CUSTOMS CLEARANCE
Need Help Safely Importing Your Car From Germany?
Unsure About Regulations or Procedures? Ask Our Experts.
Our 30 Minute Licensed Expert Consulting Will Personally Guide You.
Contact our Licensed Expert Consultant >
You Need a Trusted Import Partner - We are Here to Help
Learning how to import a car from Germany can be difficult for an expert, let alone someone who is new to the game. Fortunately, the experts at USA Customs Clearance take your shipments seriously, as if they were their own.
Our dedicated and experienced team of import consultants and licensed customs brokers is ready and eager to help you get started on your import journey today. We offer a variety of services that can benefit you in the import process.
You can click any of the links above for additional resources and information surrounding your vehicle import from Germany. Let us help you in your quest to bring the sophistication of German engineering to the U.S.by giving us a call at (855) 912-0406.