From weight machines to treadmills, you want a complete set-up of fitness equipment for your commercial gym or other business. One way to get the exercise center you need is to import fitness equipment. When you import fitness equipment, you can get the gym equipment you need at a fraction of the price as buying domestically.

Regardless of whether you're a wholesaler or gym owner, knowing how to import fitness equipment can help you get your business in shape. Learn about how to find a supplier, how to pay for imports and more.
Importing Fitness Equipment from China
China is the world's largest exporter of goods, and this includes gym equipment. In fact, China's fitness industry is booming and exports are growing at an exponential pace. China exported more than $9.7 billion in sports and fitness equipment to the global market in 2017, representing nearly 40 percent of the world's market share.

On the same token, the sale of fitness equipment in the United States is big business. Sporting goods wholesaling, including fitness equipment, is expected to reach a revenue of $34 billion in 2019. This means that imported fitness exercise equipment is part of a booming industry.

With growth in China's industry and high revenue in the U.S., it is easy to see why importing fitness equipment from China is a wise business move for wholesalers. Gym owners can get in on the import action by bringing in their own equipment, too. Regardless of why you're importing from China, there are several things you need to know.
Finding a Supplier
The first step in importing goods from China is finding a supplier. Many wholesalers and gym owners turn to websites like Alibaba.com and Globalsources.com to find products to import.

It is also possible to import fitness equipment from China directly from the manufacturer. Many of China's top fitness equipment manufacturers are located in the country's southeast coastal region. The provinces of Shanghai, Guangdong, Shandong, and Jiangsu are all known for making fitness equipment. Chinese manufacturers design and make some of the world's most popular quality fitness equipment for the domestic and international market. Chinese manufacturers make and design fitness equipment including:
Cardiovascular training equipment
Dumbbells and weights
Elliptical machines
Foam rollers
Resistance bands
Rowing machines
Sportswear and fitness clothing
Stationary bikes
Strength training equipment
Yoga mats
Treadmills
Ten of the top Chinese exercise equipment manufacturers are:
Impulse: Exports gym equipment to the U.S., Germany, Spain, the U.K., Australia and Japan
Shua: Exports products to the U.S., Europe and Southeast Asia
GoodFamily: Also known as Shenzhen Family Enterprise.
WNQ: Exports equipment to the U.S., Italy, Turkey, India and the U.K.
Johnson: Headquartered in Taiwan with plants and research and development centers in Shanghai, Taiwan and North America
Orient: One of the oldest manufacturers of fitness equipment in China. Supplies equipment to the Chinese space laboratory, China's national fitness program and China's sports administration
Huixiang: Exports products to Europe, the U.S. and Southeast Asia
Ironman: One of the largest gym and sporting equipment manufacturers in China. Produces treadmills, exercise bikes, rowing machines, weight benches, steppers and more
Yanre: One of the leading fitness equipment manufacturers in china, Yanre has recently made big investments in research and development
Kangliyuan: Manufactures more than 1 million sets of fitness equipment each year
Another way you can source quality fitness equipment is at trade shows. Attending a trade show for the health and fitness industry can help you get the inside scoop on the latest in quality fitness equipment. Trade shows for importers of fitness equipment include:
China Sport Show Shanghai
CIHIE – China International Nutrition & Health Industry Expo Beijing
FIBO CHINA Shanghai
Global Sources Fashion Fair
HKTDC Hong Kong Fashion Week
IWF Shanghai
Follow the MAPS to When You Import Fitness Equipment
There are a few things to keep in mind when looking for fitness equipment to import, especially if you're a wholesaler or will be selling directly to consumers. There are a few questions you might ask yourself about the products you might be importing. You can remember these questions by following a simply acronym: MAPS. MAPS is an acronym for the following four words: marketable, affordable, profitable and sellable. When you find a supplier or manufacturer you'd like to work with, keep MAPS in mind. Things to think about with MAPS include:
Marketable:
Does my product have sustainability?
What makes my product unique?
Affordable
What would this product cost if produced in the U.S.?
Are multiple price quotes available from more than one supplier?
Profitable
What is the cost per unit?
What how much does my imported product sell for in the U.S.?
What is each unit's profit margin?
Sellable
What is the demographic being pursued?
In what market will my products sell best?
Are my imported products competitive?
When you ask yourself these questions, you can be sure the exercise equipment you are importing will perform well on the market.

What is a MOQ?
After you've settled on a fitness equipment product to import, it's time to place an order. One thing to be aware of when placing an order is minimum order quantity, also known as MOQ. Some Chinese and international wholesalers and manufacturers impose a MOQ. The MOQ might be low (just a few products) or high (hundreds or thousands of products) depending on the equipment you are importing. For example, large equipment like treadmills likely have a lower MOQ than smaller equipment like yoga mats.

It's importing to figure out the quantities you need and make MOQ work for you.
How to Pay When You Import Fitness Equipment
When you import fitness equipment, you'll need to know how to make payment. You'll find working with foreign suppliers is a little different than working with domestic suppliers. This means you can't swipe a credit card or write a check from your business account. You might find that in most cases, Chinese suppliers prefer methods of payment that involve a bank.

Common ways to pay for imported goods include:
International wire transfer: This is among the most common payment methods for small- to medium-sized transactions when importing goods. Payments by international wire transfers are often made before the imported goods are delivered.
Open account: When using an open account, the importer can pay for goods after they have been received. The manufacturer or supplier extends a line of credit.
Letter of credit: In many cases, a letter of credit works like a traditional bank loan. When using a letter of credit, the buyer's bank gives a letter stating how much credit is available to the buyer. A letter of credit is very similar to a bank guarantee. The buyer will make payments to the bank to satisfy the line of credit.
Online escrow: Are you making smaller, online transaction? You might use online escrow to pay. This payment method works like a letter of credit or bank loan and is often used for smaller transactions. Online escrow might be used for transactions less than $5,000.
Cash advance: This method payment allows you to pay for goods in cash before they are delivered. It is considered a risky method of payment.
Documentary collection: Similar to cash on delivery (COD), documentary collection, is when the buyer's bank makes payment to the seller's bank when products are delivered.
You will likely choose a method of payment with many factors in mind. The seller's preference, the risks and the benefits of a certain method might influence your decision. The next step after paying for your imported fitness equipment if figuring out how to get it here. Learn more about how to get your imports moving.
Shipping Imported Fitness Equipment
There's a lot to think about when you import fitness equipment. Things like container fees, broker fees, product packaging, ports of entry, handling and customs bonds might come to mind. Working with a Licensed Customs Broker can help you arrange shipping and help you navigate customs, making the entire process easier.

Here are a few terms you need to know when importing fitness equipment:
Containerization: Goods are shipped in bulk from China is large shipping containers. Containerization refers to the process of arranging for container shipping.
Dock receipt: This term refers to a document or receipt that is issued by the sea carrier to show that a shipment has been received at the carrier's warehouse or dock facility.
Freight forwarder: A freight forwarder is often considered responsible for moving cargo to an overseas destination. When you import fitness equipment or other goods, a freight forwarder can make sure that your imported goods make it to the ocean carrier on time.
Nominations: The buyer arranges how goods will be shipped. Nominations refer to the carrier selected. When you import fitness equipment from China, nominations refer to the carrier chosen by the buyer. The buyer nominates a carrier or shipper to deliver goods from the supplier's factory or warehouse.
Ocean carriers: Ocean carriers are the shippers and vessels you can nominate to move goods from China to the U.S. You'll find many options for ocean carriers, as many different carriers service many different points of entry and terminals.
Port terminals: Port terminals are facilities where ocean carriers deliver cargo containers. From there, containers can be shipped by rail or truck to the final destination.
One way you can save money on shipping imports from China is bulk shipping. Items that are shipped in bulk from China are moved 20 or 40 foot containers. Standard containers are 8 feet wide and 8.5 feet high. A full cargo container can hold up to 61,000 lbs of goods.

There are two main options for cargo containers when shipping imported fitness equipment from China. You can choose between full cargo load (FCL) or loose cargo load (LCL). If you are shipping more than 5 pallets of fitness equipment from China, you might choose FCL shipping. If your gym equipment cargo is less than 5 pallets, you might choose LCL. When you ship imports via LCL, your freight shares space with other cargo in a container. Usually similar goods are grouped together.

Ocean freight can take some time to arrive. You might wait between two weeks and 2 months for your freight to arrive. You might have to wait some additional time for customs clearance.

If you're shipping small amounts of fitness equipment from China and you're in a hurry, air freight might be an option. Air freight is often more expensive than sea freight. You Licensed Customs Broker can help you figure out the best shipping option for you.
Is Fitness Equipment Regulated by the Government?
When you import fitness equipment, or any other product, you need to make sure it complies with all U.S. safety standards. Labeling and document requirements are important, too. There are a few exercise equipment and related products subject to government regulations in the U.S.: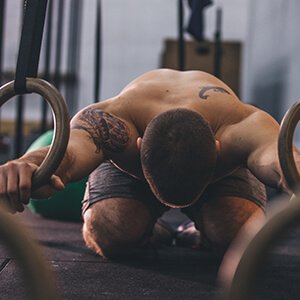 Electronic gym machines: Any gym equipment that plugs in, like a treadmill or elliptical machine, is required to comply with federal safety regulations. This means importers must make sure their product complies with FCC Part 15. You can also choose to ensure your product complies with voluntary Underwriter Laboratories (UL) standards.
Manual gym equipment: Manual gym equipment doesn't have as stringent requirements as electronic equipment. In many cases, it is up to the importer to ensure the product is safe to use.
Sports apparel: If you're importing sportswear or fitness apparel, you will find that your imports are subject to textile regulations. These rules are in place to restrict chemicals and heavy metals in clothing. U.S. regulations for sports apparel include CA Prop 65. It is also important to make sure your imports are properly labeled.
Sports nutrition supplements: Some fitness products, like protein powder and other food/nutrition products, are subject to regulations by the U.S. Food and Drug Administration (FDA).
Shake bottles: Nutrition is an important part of fitness. Containers for shakes and supplements need to comply with certain federal rules. Regulations like 21 CFR apply to plastics, metals and other materials used for food containers.
Many gym and fitness products are also regulated by the FDA. You might be surprised to know that electronics, like treadmills and other electric gym equipment, are subject to the FDA's jurisdiction. The FDA has a set of guidelines that must be met, otherwise your exercise equipment and products will be denied at the port of entry.

When you import fitness equipment, all products must be labeled clearly with the correct product codes. In addition to product codes, your imported equipment must also meet labeling requirements. It is important that all products are labeled in English with a brief description of the product. The country of origin must also be labeled. Certification, safety and warning labels are important, too.

When you're working with your supplier, it's important to ask for product certificates and existing test reports. It might be wise to ask for test reports for the specific item you are importing. If your products are denied entry, they could be destroyed, so it is important to make sure all regulations are met and all paperwork is correct.

In addition to meeting government regulations, you'll have a few more obligations when you import fitness equipment. The Harmonized Tariff Schedule lists out the duty percentages you'll have to pay on your imports. You'll also need a few documents to import fitness equipment. These documents include:
A bill of lading listing the items to be imported
An official invoice that lists the country of origin purchase price, and tariff classification from the Harmonized Tariff Schedule of the goods imported
A packing list that details the imported goods included in the shipment
An arrival notice authorized by a U.S. Customs Agent
Questions to Ask Yourself When Importing Fitness Equipment
There are a few things to keep in mind when you import fitness equipment. Questions you might want to ask yourself before importing goods include:
Who is responsible for shipping? Depending on the terms of the sale, the importer might be responsible for shipping. You'll find a number of different shipping options. The shipping option you choose depends on the size and amount of your product. Options might include sea freight, air freight, international postal or courier service, and more.
Can this equipment be imported legally? There are a few rules around what can and cannot be imported. Your Licensed Customs Broker can help you make sure your imports are legal and can enter the country.
Are you following the right customs procedures? CBP sets lots og guidelines and rules. Working with a Licensed Customs Broker can help you make sure you're meeting these regulations are satisfied.
Is the product information clear and informative? You'll need to show all the details on your products when importing fitness equipment. It is illegal to provide wrong or misleading information about your products and their value to CBP. It is important that you have clear, correct information.
Is product liability insurance necessary? When you import fitness equipment, you are responsible for any losses stemming from defective products. You might consider product liability insurance and contact an insurance professional.
Do I have the right Customs Bond? There are two kinds of customs bonds for importing goods. Do you have the right one for your business? Learn more about customs bonds in the next section.
Is a Customs Bond Needed to Import Fitness Equipment?
If you are importing fitness equipment for commercial purposes, you will need a customs bond. U.S. Customs and Border Protection (CBP) mandates that a customs bond is required when your imports are worth more than $2,500 or when they are subject to another federal agency's regulations.

You might compare a customs bond to an insurance policy. A customs bond makes sure that duties and taxes will be paid on the imported goods. A customs bond is likely needed regardless of whether your imports are entering the country by air or by sea. If you don't have a customs bond and one is required for your imports, your shipment will likely face serious delays.

Are you working with a Licensed Customs Broker to import fitness equipment? Your Licensed Customs Broker can help guide you through the process of purchasing a customs bond. In some cases, you might be able to use the broker's bond to secure your imports.
Types of Customs Bonds for Imports
There are two types of customs bonds you can choose from when you import fitness equipment. The bond you select will depend on how often you plan to import goods. The differences between bond types is easy to understand.
Continuous bonds: Are you importing multiple shipments during the year? You might want to opt for a continuous bond. When you get a continuous bond, you will pay for at least $50,000 in coverage. It is generally more economical to consider a continuous customs bond if you plan to import multiple shipments during the year. Additionally, a continuous bond covers Importer Security Filings (ISF) requirements. The price of a continuous bond can vary. You can easily purchase a continuous customs bond online through USA Customs Clearance, powered by AFC International.
Single entry customs bonds: Are you only making one shipment of imports all year long? A single entry customs bond might be for you. The minimum amount of your single entry bond must be at least the value of the goods, plus the fees, taxes and duties you might owe on them. Also, the bond must be worth three times the value of the goods if they are subject to oversight from another federal agency. For example, a shipment of electric treadmills worth $7,000 would require at least a $21,000 bond because electric treadmills are overseen by the FCC. The price of a single entry customs bond can vary by surety company and value of the bond. Additional coverage is required to meet ISF mandates, too.
You might be able to use your Licensed Customs Broker's bond to cover your transaction. If you're handling the import yourself, you need to get a bond. You can obtain a customs bond through USA Customs Clearance, powered by AFC International.
Why Work with a Customs Broker to Import Fitness Equipment
Working with a Licensed Customs Broker to ensure your shipment of imports goes smoothly can be a good idea. Your Customs Broker can make sure that your imported fitness equipment crosses borders and customs in a timely matter. Your Licensed Customs Broker can also help you make sure your imports meet all federal requirements and guidelines.

Additionally, working with a Licensed Customs Broker comes with many value-added services. Services a Customs Broker can offer when importing fitness equipment include:
Arrange clearance for imported fitness equipment at the port of entry
Prepare for the release of fitness equipment and other goods imported
Make sure that fitness products and goods imported enter the country in a timely matter
Work with CBP to ensure that all government duties, taxes and fees are paid as needed
Determine which permits are required to import your goods and help you obtaining the necessary permits
Advise you through the import process, including determining entry options for your goods, navigating free-trade agreements, and tax or duty deferment
Your Licensed Customs Broker is on your side throughout the import process. Let a Licensed Customs Broker make it easy to import fitness equipment.
What if the Fitness Equipment Arrives Damaged?
It should be smooth sailing after you have met with a Licensed Customs Broker, done all the paperwork and paid all the fees. Unfortunately, in a few rare cases, products can arrive damaged.

If your imports arrived damage, you have some options for recourse. The first thing to do when your fitness equipment arrives damaged is to file a claim with your carrier. It's best when this is done immediately. With many carriers, the window to submit a claim is just 60 days. This means time is of the essence when it comes to filing a claim. It is wise to collect all the evidence of the damage before you reach out to the proper parties to file the claim. Steps you can take when filing a claim for fitness equipment that arrives damaged includes:
Make sure you have all the original paperwork on hand. You'll likely need the supplier contract or bill of lading. You can provide this information when you start your claim.
Take photographs of the damaged equipment and keep details notes about the damage.
Try to salvage any useable goods from the shipment and separate them from the damaged goods. This can help prevent further damage. For example, you would want to move dry equipment away from wet equipment with water damage.
The damaged goods can serve as evidence when filing a claim. Keep them. You should also hang on to all packing materials and boxes.
You'll need to pay the freight invoice, even though the goods arrived damaged. This is necessary for filing the claim. The freight invoice will help determine the value of the damaged goods and the cost of the damages.
Make sure everyone involved in the shipment knows your goods were damaged. The supplier, insurance carrier, freight company and anyone else involved in the shipment should all be made aware.
When you file the claim for the damaged imports, it is wise to include all paperwork and photographs. A detailed description of the products and the damages should also be included. If you know how the damaged occured, this information can be helpful, too. You'll also want to send over any inspection reports. You should keep a record of all the submitted information until the claim has been completed and paid. If the claim is not acknowledged within 30 days of your submission, think about reaching out to the carrier to let them know about these violations. You'll need proof of your claim when reaching out.
Delivery of Imported Fitness Equipment
Your fitness equipment and goods will be delivered to you after they are released from customs clearance. When released, an appointment to pick up the goods will be scheduled. Goods will then be delivered to your place of business or warehouse. Your goods might be shipped from the port of entry on a train or on a truck. They will most likely be delivered to your place of business or warehouse on a truck.
Ready to Import Fitness Equipment?
You'll likely find that USA Customs Clearance can make it easy to import fitness equipment. We can handle all sort of imports, including importing art procedures. USA Customs Clearance, powered by AFC International, offers value-added customs brokerage services. These services can help you navigate rules and regulations and get your imported products moving without headache or hassle.

To get started, reach out to a support agent by taking advantage of the chat feature below. An agent is available to answer your questions and help you get started with the import process.