Importing avocados has become a huge industry for entrepreneurs in the United States. From guacamole to avocado toast, avocados have become an immensely popular addition to the American diet. But just where are avocados imported from and what rules and regulations are required to ship them into the country?
According to the U.S. Department of Agriculture (USDA), avocados imported into the U.S. must be U.S. Grade 2, meet minimum maturity requirements, and in many cases, be accompanied by a phytosanitary certificate. 92% of avocado imports to the U.S. come from Mexico, specifically the Michoacán region.
Read on to learn more about what you need to know to successfully import avocados to the U.S.
Who Regulates Avocado Imports?
Avocados are regulated by the U.S. Department of Agriculture (USDA) Fruit and Vegetable Division. Any shipment of avocados greater than 55 pounds must be inspected and certified for both grade and maturity by the USDA.
There are three grades of avocado imports. Avocados imported to the U.S. must be at least Grade 2. That means that the avocados must be:
Fairly well formed
Clean
Fairly well colored
Well trimmed
Free from decay and freezing injury
Free from serious damage (including bruises, cuts, sunburn, disease, etc.)
The USDA allows some room for variation in each shipment. In order to qualify, no more than 10% of avocados in a shipment can fail to meet these requirements. This is with the caveat that no more than 5% are seriously damaged by anthracnose, and no more than 1% are affected by decay.
As for maturity, avocados must meet two criteria:
Color: Avocados (with the exception of the Linda variety), which change to a shade of red or purple when mature, can be imported when any portion of the skin changes to its mature color. Alternatively, avocados may be imported when they reach the minimum weight and diameter requirements.
Minimum Weight or Diameter: If avocados do not meet the color maturity requirements, they must meet a minimum weight or diameter requirement. These requirements vary by avocado variety. A full list of weight and diameter requirements can be found using the Federal Code of Regulations.
Haas, Fuerte, Zutano, and Edranol varieties of avocado are exempt from maturity import requirements.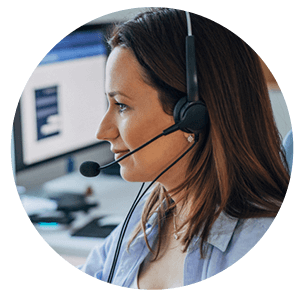 Phytosanitary Regulations
The U.S. requires that phytosanitary certificates accompany avocados shipments when being imported from a number of countries. These regulations are put in place in order to prevent the entry of potentially harmful pests and diseases.
Countries from which a phytosanitary certificate is required when importing avocados include:
Chile
Mexico
New Zealand
Peru
Spain
Packaging Requirements
When importing avocados, the fruit must be packaged in clean boxes or packing crates. Additionally, they must be labeled and provide the following information:
Grower
Packinghouse
Exporter
Generally, they must also be transported using a sealed, refrigerated container or truck.
Want to learn more about importing produce? Check out our article on Importing Fruits and Vegetables to the U.S.
Where Does the U.S. Import Avocados From?
The vast majority of avocados imported into the U.S. are grown in Mexico. The U.S. Department of Agriculture Animal and Plant Health Inspection Service (USDA APHIS) reported that in 2021, 92% of U.S. avocado imports came from Mexico. In fact, during that time, 80% of the avocados grown in the Mexican state of Michoacán, which is the only region of Mexico approved to export avocados to America, were imported by the U.S.
South America is another large exporter of avocados to the U.S. Peru, Chile and Columbia make up three of the top five sources of U.S. avocado imports. The Dominican Republic is also a top exporter of avocados, supplying more than $50 million worth.
Top 5 Exporters of Avocados to the U.S. (2021)
Importing avocados and other fruit to the U.S. for resale? Check out our article on importing food products.
How Much Does it Cost to Import Avocados to the U.S.?
According to the U.S. International Trade Commission (USITC), the import duty of avocados shipped to the U.S. is 11.2 cents per kilogram.
The U.S. has trade agreements in place with a number of countries that provide for duty-free status of avocado imports, but Mexico does not qualify for this special treatment. Peru, Chile, Columbia, and the Dominican Republic, however, do qualify for duty-free status.
The actual price you pay to import avocados will depend on the supplier you choose, the country you import from, and the number of avocados you import.
As of April 2022, the cost of avocado imports to the U.S. has increased as a result of the temporary ban on Mexican avocado imports in February 2022, as well as ongoing supply chain and port congestion issues.
The import price increase is being reflected on store shelves. According to Eater, the average price of avocados in the U.S. rose from $1.05 in January 2022 to more than $1.30 by the end of March 2022.
Are the avocados you're importing organic? Learn more about additional rules and regulations from our article on importing organic food to the U.S.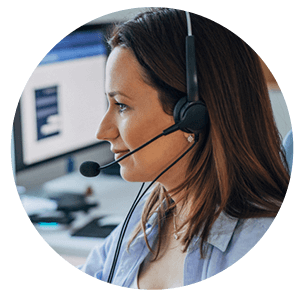 Are Avocados Banned in the U.S.?
The import of avocados from Mexico was temporarily suspended on February 11, 2022. That ban was lifted a week later on February 18.
The ban was imposed due to a threat made against a USDA inspector. The agency released a statement upon the ban being lifted, stating that they had worked with Mexican authorities to install new safety measures for U.S. inspectors.
Alternatives to Importing Avocados From Mexico
As previously stated, the South American countries Chile, Columbia and Peru are all considered top five avocado trade partners with the U.S., as is the Dominican Republic. Additionally, the U.S. has existing trade agreements with these partners allowing for duty-free status of avocado imports.
Individuals and businesses in America can also look domestically for alternatives. Nearly all avocados grown in the U.S. come from three states:
California
Florida
Hawaii
As of 2018, 364 million pounds of avocados were grown in the U.S. California is responsible for the bulk of that production, accounting for 93% of U.S. grown avocados.
How Can a Customs Broker Help You Import Avocados?
Seeking the assistance of a Licensed Customs Broker is recommended both for new importers and for shipments that fall under the jurisdiction of partner government agencies other than Customs and Border Protection (CBP). In the case of avocados, that includes the USDA.
Customs brokers can ensure that your shipment of avocados meets all applicable regulations. That means making sure that your avocados are packaged and labeled correctly, are accompanied by any necessary documentation, such as a phytosanitary certificate, and that they meet requirements for both grade and maturity.
Additionally, they can work to ensure that you're using the correct HTS classification and that you pay the appropriate import duty no matter which country you import from.
Full a full list of services a customs broker can provide, check out our article Do I Need A Customs Broker? When to Get Help.
Get Help Importing Avocados with USA Customs Clearance
Need help importing avocados? We're here to help. We offer a wide range of Customs Clearance services, including:
We even offer new importer bundles that include a combination of those services at a cheaper price! Click on one of the links above or contact USA Customs Clearance at (855) 912-0406 and get help with your importing needs today.