Sourcing products from China and other foreign suppliers is a common practice in running a business in the U.S., but it's not always easy. Many people recommend using Alibaba for sourcing goods out of China, but it always helps to have more than one choice. It's never a good idea to go with your first choice without looking into other options, so the question worth asking is what Alibaba alternatives are there?
Alibaba alternatives include suppliers such as Made in China, which specializes in sourcing products from the same locations as Alibaba. Other options like IndiaMart and All.Biz source from other places in the world. There are many options for finding suppliers outside of Alibaba.
Below, we take a close look at 19 of the most commonly used and reputable Alibaba alternatives.
Important note: The information contained in this article does not serve as an endorsement of any of the companies listed here. Before doing any business with the companies discussed in this article, conduct your own research to determine their quality and fit with your company.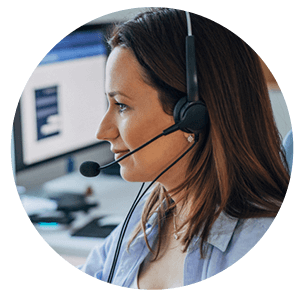 What is Alibaba?
Alibaba is a Chinese-based Business-to-Business (B2B) eCommerce store that sells wholesale products from suppliers in China to businesses in the U.S. It is China's largest eCommerce network, and one of the largest B2B eCommerce stores in the entire world. It is used by hundreds of millions of business owners and suppliers, so it's no surprise that it's usually a person's first choice when looking for wholesale pricing on products, parts, or supplies.
Alibaba Alternatives
Some would argue that Alibaba is the best choice on the web for getting in contact with foreign suppliers, but that's not really the hard truth. Sure, Alibaba does a lot of things right — it's intuitive, easy to communicate with suppliers, and the site is completely in English — but that doesn't mean it's the only good online marketplace.
You may have found that Alibaba doesn't work for you and your business. There are many reasons to consider alternatives. For one thing, maybe you're looking to source your goods somewhere other than Asia, given the political climate of the last few years. Or, maybe you just want something cheaper, faster, or more flexible than Alibaba. These are all valid reasons to consider looking in other places for suppliers.
However, even if you're content with Alibaba, looking for suppliers on other sites could have some benefits for you as well — such as:
A more diverse selection of goods to choose from. If all your competitors are sourcing goods from Alibaba, maybe you should look elsewhere to set yourself apart.
Access to suppliers who aren't on Alibaba. It's not uncommon for suppliers to refuse to be on the eCommerce giant's website.
Opportunities for sourcing products out of other places to diversify your supply chain. It can help to have a backup plan if things get even more tense between the U.S. and China.
Take a look at some of Alibaba's top competitors below to find the right suppliers for you.
Global Sources
Global Sources is one of Alibaba's top competitors — and with good reason. Their thorough vetting process weeds out trading companies and fake accounts, meaning almost all the suppliers you can contact are genuine manufacturers. In addition to that, this site isn't limited to just Asia. As its name suggests, they show manufacturers from all over the world. The site is also clean and easy to use, and completely in English.
However, it's not all perfect. The prices listed on the site don't always reflect the true cost, so it's important to go over everything with any supplier you contact. Additionally, they tend to have high minimum order quantities (MOQ), so you'll need to purchase large quantities of products.
DHGate
DHGate is a great alternative to Alibaba because of its immense variety of items. They have suppliers selling extraordinarily niche products, so if you can't find products you need on Alibaba, you should definitely check DHGate next. As an added bonus, they have particularly low minimum order quantities — sometimes even as low as a single item for some suppliers.
The site works a lot like Alibaba, and it even looks pretty similar too. It's also all in English, and it makes it easy to find, reach out to, and negotiate with suppliers. However, it comes with a catch. You can expect to pay higher prices on DHGate, sometimes even as high as 25% more.
All.Biz
All.Biz focuses mostly on suppliers in Europe, so if you're looking for suppliers outside of Asia, this is a great place to start looking. In addition to that, not only is it a great place to source wholesale products, you can also order private label products for company-branded goods. That makes this site good for more than one main purpose!
This site deviates visually from Alibaba a little bit, but it is still easy to navigate. Contacting suppliers is a breeze, and the page even automatically translates itself depending on your browser's "preferred language" settings.
Made in China
Made in China shows suppliers mostly from China and other Asian countries, and although it's not as large as Alibaba, it has some benefits. For one thing, it has reasonable minimum order quantities for small businesses, so you don't have to feel pressured to overstock just to meet their order requirements. In addition to that, you would likely find many more smaller manufacturers who would be open to negotiating, and can offer you more personalized product options.
The site looks a lot like Alibaba, and its clean layout is completely in English. It is well organized, making everything easy to find.
One of the most popular imported items, car parts, is a hot commodity on Made in China's website. To learn more about this process, check out our article Importing auto parts to the U.S.
Chinavasion
A company that's been around since 2004, Chinavasion partners with tons of suppliers and offers a plethora of products. Furthermore, this website has many positive aspects that can help out your business. For instance, Chinavasion offers wholesale pricing. Items that are priced for retail also periodically on sale, meaning you can still purchase those when they are discounted and flip them for a profit.
Chinavasion supports dropshipping as well. As for the drawbacks: if you want wholesale pricing, you'll have to reach out to the seller directly. Also, as is often the case when ordering items from Asia, shipping can take up to a month to reach you.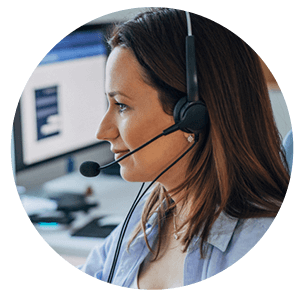 Chinabrands
Chinabrands is another sizable contender to Alibaba. It has an expansive amount of goods — over 1 million unique listings — for purchase and Chinabrands itself touts that it has no minimum order quantity (MOQ), wholesale pricing, a 24-hour lead time and the ability for dropshipping its products right to you. It's important to note that even though there is no MOQ, you will receive a better price for buying in bulk in many cases.
Like Alibaba, you have to create an account but you don't have to pay a subscription fee to source products for your business.
IndiaMart
IndiaMart is an important player on this list, since it's only focus is on suppliers in India. Events in the past few years have been encouraging business owners to move manufacturing out of China and diversify their supply chains. In an interesting turn of events, India has become a major player in the manufacturing industry.
IndiaMart makes it easy to get into contact with suppliers in India. Most users use the popular app WhatsApp to communicate between suppliers and buyers, making it easy. The site is mostly in English, but the translations can seem a bit off in places. Still, it is easy to navigate and understand.
Speaking of India, many importers turn here when importing rice. To learn more, check out our article importing rice from India to the U.S.
Snapdeal
Another site from India, this is a wholesaler with an expansive variety of products. The site is easy to navigate and Snapdeal offers many different ways to pay for a shipment, including cash on delivery.
Prices on the website, however, are in rupees (India's currency), so you'll have to figure out that conversion rate to see if you're getting a great deal or not.
Banggood
This is a fairly big alternative to Alibaba and its founder Jack Ma. Banggood offers many of the aspects businesses like yours will appreciate: you receive buyer protection on any items you purchase, there are a wide variety of products to buy, there're many different ways for your business to pay and dropshipping is supported.
Banggood is strictly for consumer goods but the prices are often low enough that you can buy them and then sell them in the U.S. for a healthy profit margin.
But few options from sourcing your products from Asia are perfect and Banggood is no exception. From the time you order the items to when they arrive could be months. Also, once you do receive the items, you have just four days for a refund if something is not to your liking.
Banggood is also known for it's large offering of lightduty electric scooters. Importing electrics scooters to the U.S. comes with some important rules and regulations you need to be aware of. Check out our article that covers this topic to learn how to import electric scooters from China.
Yaaku
This is a website for clothing and other fashion accessories, so it can be considered a niche website for a reseller who wants to be able to source many different products from one place. However, if you're looking for clothes to sell, Yaaku has a ton to choose from.
Yaaku ships internationally and you can contact the seller directly to negotiate wholesale pricing. The downside to using this website is a short timeframe for refunds and costs are higher, which means less profit for you.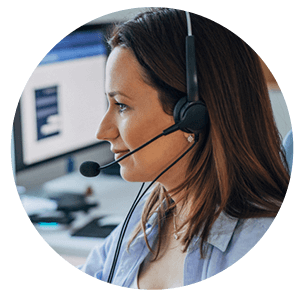 DealExtreme
This site has been in existence for over a decade and could be a boon for your business. It sells items in nearly every category and offers deals in the form of flash sales. DealExtreme also offers many payment options. In addition to flash sales on everyday items, the site occasionally will extend sales targeted at businesses.
JD.com
The JD stands for Jingdong Mall and that's what this online retailer is like. Boasting an assortment of products after starting off as an electronics provider. JD.com now sells pretty much anything you can think of. It is considered a secure way to buy goods from China.
Other Alternatives To Alibaba
The following alternatives to Alibaba get their own category for one very specific reason — unlike Alibaba, some of the following websites are not set up for businesses to buy directly from the website. Rather, the websites act as a middle man where products are displayed but you'll have to directly contact the manufacturer to purchase the items.
So even though the websites don't function in the same exact way as Alibaba and some of its other direct competitors, they still serve the purpose of providing a different kind of alternative to challenge Alibaba.
HKTDC
Think of this Hong Kong-based company as a go-between. While a vast array of products can be found here from more than 100,000 suppliers, you can't buy said goods off this website. Instead, you receive the suppliers' information and then reach out to them. From there, you'll negotiate the cost of the products and shipping directly with the supplier.
When going this route, there are a few limitations. For instance, HKTDC doesn't offer any kind of buyer protection, which means you are purchasing from the supplier at your own risk. Dropshipping is not supported by HKTDC and, when dealing with wholesale suppliers, the MOQ can be rather high.
Light In the Box
This Chinese website is for retail products, so you might not get the cheapest prices. In fact, there are no markdowns for big orders and attempting a wholesale purchase can only be done on a case-by-case basis.
But the positives are numerous enough that this could be an option worth looking into. For starters, there are thousands o f suppliers and products available. Like Alibaba, you also receive buyer protection and buy retail. There are always sales on the website on these retail products and there are a variety of different ways that Light in the box allows you to pay.
TinyDeal
This is another Hong Kong-based company that helps link wholesalers with businesses. Another site with a large array of different products, it can be considered an option other than Alibaba because of the very reasonably priced goods. Shipping is free which can be a huge savings on your end. However, because the shipping is free, it tends to take quite a while.
One other con of using TinyDeal is it is not an outstanding option if you need to utilize dropshipping.
ECVV
This might be the opposite of using a site like Alibaba but it can still get the job done if you know what to do. The website is a conduit of sorts in that you tell support personnel what you're looking for and they in turn contact suppliers and tell them what, how many and at what price you're willing to pay. You can get both wholesale and retail items.
The cool thing about using ECVV is that they help connect you with what you need at no additional cost to you.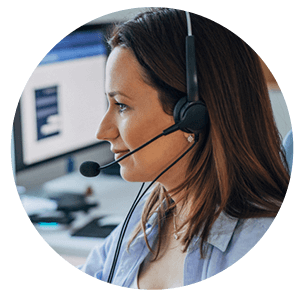 Doba
This is strictly a drop shipping affair and while it shares some likenesses with Alibaba, it works differently.
Doba charges for its setup which can best be described as this:
You find the items you want to sell on doba's website. You list those items on your own website. When you receive an order, you go to doba, request the quantity and have doba ship the items directly to your buyer. Your profit is the difference between what your customer pays for the item and what Doba charges for it.
AliExpress
Yes, this is part of Alibaba, but hear us out. AliExpress is built for those willing to pay retail prices in exchange for being able to purchase smaller quantities of an item. In many cases, the prices are still cheap enough that you should be able to turn some profit. But it is an alternative to Alibaba's more quantity-focused business model. You also will have access to most of the goods sold on Alibaba since both websites share many of the same suppliers.
American companies
While you might be looking overseas because of expensive domestic costs of products in the first place, don't dismiss some websites that have their foothold in America.
It never hurts to look at Amazon to see if you can buy in enough bulk to then make a modest profit by reselling in your local market. Etsy is another source of some of the cheapest handcrafted goods you can find online in America while Wayfair is a source of cheap furniture.
Get Importing Help with USA Customs Clearance
USA Customs Clearance offers many services and resources to make importing easy. Especially if you're new to importing, a customs consulting session with one of our licensed customs brokers will provide you with a tremendous amount of information. If all you need is a customs bond, we can provide those too!
If you need transportation solutions as well, we've got the resources to help you. Thanks to our direct partnership with our sister company, R+L Global Logistics, we can manage all of your supply chain needs.
Now that you've explored the different Alibaba Alternatives, give us a call now at (855) 912-0406 to get the process started!