Importing goods from China is a year-round occurrence — for the most part. However, what importers need to know about Chinese New Year can save them huge headaches down the road. That particular time of year can cause freight coming from overseas to grind to a standstill or suffer from serious delays.
What importers need to know about Chinese New Year (CNY) is that commodities leaving China during this time period — usually beginning at the end of January or beginning of February — will be stopped or experience delays as factories close and ports operate at reduced capacity. It's crucial that importers make preparations in advance.
Having a dedicated plan to navigate this unique Chinese holiday season is a must. Read on to learn more about Chinese New Year and what importers can do to prepare.
What Is Chinese New Year?
At the end of January or beginning of February, the nation of China starts a week of festivities celebrating Chinese New Year. Based on the lunar calendar, CNY is also known by the names of Lunar New Year or Spring Festival. You may be wondering why you need to worry about a holiday halfway around the world, but if you're an importer, this could have a massive impact on your operations.
That's because factories, in particular, grind to a halt before, during and after Chinese New Year. This can mean a period of up to a month where warehouses and the means for production are either completely shut down or at a reduced capacity that will be unable to handle a normal order flow. This brings supply chains to a trickle during this public holiday.
Combined with the challenges surrounding the COVID-19 pandemic, it will be more difficult than usual to get your ocean freight or air freight from Asia to the United States. Getting through this will surely be a sticking point.
How To Import For Chinese New Year
The western world uses the Gregorian calendar, which makes its new year much more predictable: it's January 1 every single year. Certain Asian countries also use the Gregorian calendar, but still mind the Lunar calendar when it comes to holidays, planning major life events, and more. So when determining which day the Chinese New Year falls on each year, it depends on when the moon's "spring" is.
The actual start of Chinese New Year is different every single year. In 2020, it began on January 25; in 2021, it fell on February 12; and this upcoming year, in 2022, it commences on February 1. So for each future year, you need to know exactly when it falls and plan accordingly.
Fortunately, it's no mystery when it will be. In fact, here they are through 2030:
2023: January 22
2024: February 10
2025: January 29
2026: February 17
2027: February 7
2028: January 26
2029: February 13
2030: February 2
The key is to begin the importing process as soon as possible. That means putting in your order and getting everything cleared for import from China, potentially months beforehand. This is in part because it's not an exact process. Some companies might halt manufacturing a week or two before Chinese New Year and not resume until a week or two after.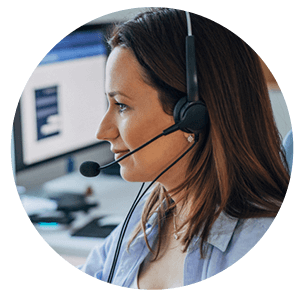 Tips For Securing Goods During Chinese New Year 2022
In the previous section, it was touched upon what happens around Chinese New Year that makes it imperative to be proactive. But to drill down even further, it's advisable to begin the rough outlines of a plan so you're not caught flat-footed.
The first thing that should be done is sometime in October or the very beginning of November at the latest, you should contact your supplier to nail down what their plans are during this holiday period. This won't affect just Chinese products, but potentially products made in any other country that uses Chinese materials to craft its merchandise. In fact, countries such as Vietnam and Thailand celebrate their own version of this holiday, so goods or materials coming from these countries could also be delayed.
The above precaution is imperative because asking a factory to push through a special order for you during this time would be similar to if an American company was asked to work on Christmas — it's very unlikely to happen. CNY is the only public holiday that all Chinese people get to enjoy, including factory workers who otherwise work year-round with long hours.
With the added delays surrounding COVID, it might be a good idea if you know what you'll need by January or February to order as soon as possible. In the best of times, a Chinese factory needs a lead time of 4-to-6 weeks. So even if you don't need the items in question until post CNY — the sooner, the better.
Two weeks before Chinese New Year, production stops. A week prior to those two weeks will most likely see received orders paused. With 2022's CNY falling on February 1, that means production might not resume until the third week of February - a week earlier if you're lucky.
Chinese ports will remain open during this time but you have to make sure your freight is already out of warehouses beforehand. Even if your products have been made, the warehouse will remain closed until workers return from their long holiday. And it's also good to keep in mind that ports around the world are dealing with unprecedented amounts of port congestion.
Top U.S. Imports from China (2020)
| | |
| --- | --- |
| Import | Value of Imports |
| Electrical Machinery | $111 billion |
| Machinery | $97 billion |
| Toys and Sports Equipment | $26 billion |
| Furniture and Bedding | $23 billion |
| Miscellaneous Textile Articles | $21 billion |
Source: U.S. Trade Representative | U.S.- China Trade Facts
Importing for Chinese New Year With USA Customs Clearance
Now that you possess the knowledge of what importers need to know about Chinese New Year, get a head start in your preparations by partnering with USA Customs Clearance to help take care of all your importing needs. With our expertise and commitment to excellence, we can elevate your ability to bring nearly any commodity into the U.S. with minimal hassle.
If your shipment requires a customs bond, USA Customs Clearance knows exactly how to get one in place for you so you can kick off the importation process quickly. It doesn't matter if it's a continuous or single-use bond, we can help your operations secure either one.
USA Customs Clearance does have true expertise in all facets of clearing customs. That's something your business can further lean on via 30-minute sessions — on an as-needed or monthly basis — with our licensed customs import brokers. During these sessions, you receive 1-on-1, dedicated time where any of your customs-related issues or just simple queries can be easily answered in real-time. One of these sessions could help you not make a big mistake later down the road, so they are extremely helpful.
So when you're fully prepared to know what importers need to know about Chinese New Year, give USA Customs Clearance a call at (855) 912-0406 for a free quote.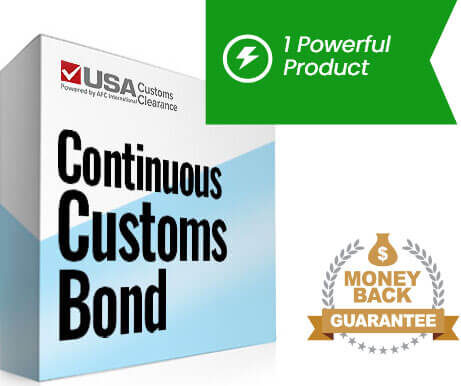 USA CUSTOMS CLEARANCE
Does Your Import Shipment Require a Customs Bond?
We can help! Contact one of our experts at USA Customs Clearance today!
Get Your Customs Bond >