All imports into the United States are subject to review by the U.S. Customs and Border Protection (CBP) and the Consumer Product Safety Commission (CPSC). One or both of these agencies may hold products at port for review. As an importer, it's vital to understand CPSC customs holds and how to resolve them.
A CPSC customs hold occurs when a consumer product imported into the U.S. is reviewed for admissibility. Reasons a hold may be placed on an item include noncompliance with safety standards and regulations, or potential risk of injury to the consumer. A CPSC investigation may bypass CBP to determine an item's admissibility.
Any shipments being held at port can negatively affect your business. Learn exactly what these holds are and how best to resolve them.
What is a CPSC Customs Hold?
A CPSC customs hold is issued for any imported consumer product that is at risk for noncompliance with safety standards or regulations. A product may also be reviewed if it is believed to pose risk of injury to potential consumers.
A product hold or review by CPSC is distinct from a hold issued by CBP. Should an imported shipment be flagged for review and detention by both agencies, the importer and/or their broker will be notified separately. The CBP detention will be resolved first and then CPSC holds will be resolved.
In the interest of ensuring smooth and profitable trade for those in the import/export business, CPSC participates in One U.S. Government Notification Messaging at Import (1USG) to coordinate reviews of imports with the CBP. Certain products are more likely to come under review than others and are identified by their Harmonized Tariff Schedule (HTS) code.
When coming into port, these items receive an "Under Review" message. It is at this time that CPSC will determine if a product needs further investigation using its Risk Assessment Methodology (RAM) system. Using RAM, low-risk shipments can be processed quickly, receiving an automatic "May Proceed" message. Occasionally, 1USG messaging will indicate that the product needs to be examined by CPSC at the importer's storage facilities even after a "May Proceed" message is received.
If further examination of the product is needed, one of the following messages will be issued through the ACE (Automated Commercial Environment) system:
Hold Intact Request
Hold Intact with Document Review
Documents Required
Intensive Exam Request
Shipments will continue to be processed through the ports of entry unless you receive the message of Intensive Exam Request. At that point, products detained remain in the custody of CBP. This can lead to an official Notice of Detention in which CBP is bypassed and CPSC begins to deal directly with you, as the importer, or your broker.
Should this happen, the message will typically be emailed directly to the Importer of Record or the assigned Customs Broker. Express mail or fax may also be used, but not standard mail services. The message will contain the reason for the detention of the product and the contact information for the CPSC investigator that will be assigned to the case. Afterwards, communications will continue via ACE.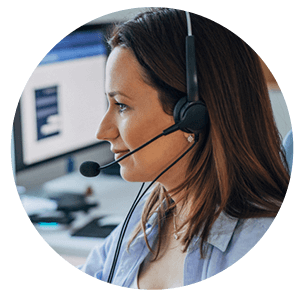 USA CUSTOMS CLEARANCE
A Customs Hold Can Last Up To 30 Days
Worried about the Strict Regulations? Ask Our Experts.
Our 30 Minute Licensed Expert Consulting Will Personally Guide You.
Contact our Licensed Expert Consultant >
How Long Does a CPSC Customs Hold Last?
A customs hold typically ranges from a few hours to 30 days. Depending on the circumstances, it can last even longer. Your compliance reputation with CPSC can actually play a role in the review process, as can proper filing of documents indicating the Estimated Date of Arrival (EDA).
Once any kind of hold has been issued, a variety of factors can affect the length of time that the hold will last. Examination Stations at ports are open from 8 a.m. to 4 p.m. The stations also keep the same working days as the Federal government. It's important to keep these dates in mind when submitting your documents.
In the case of Notices of Detention, the CPSC attempts to resolve all holds within 30 days of detainment. The exact length of time cannot be determined beforehand. The good news, however, is that Notices of Detention are product specific, not shipment specific. Therefore, if you have multiple products in the same shipment, you may still have access to any products not on the Notice of Detention by contacting the CBP.
There are also cases where you may be granted a conditional release period even if the hold is not removed. The conditional release affects only the storage of the cargo released and is subject to approval by both CBP and CPSC. By having the ability to move your product out of port, you may potentially avoid fees imposed on detained shipments for storage.
Conditionally released products are still under a CBP bond. The conditional release period will typically be no more than 30 days but can extend longer depending on the type of product and the complexity of the investigation. Therefore, the exact length of time a conditional release will be granted cannot be determined beforehand, as the decision is made on a case by case basis.
What Happens to My Shipment During a CPSC Customs Hold?
While the CPSC is the agency conducting an investigation during a customs hold, the product itself will remain in the custody of the CBP. The CBP will typically keep products in one of their bonded storage facilities. In the case of Notices of Detention, you don't have to worry about your entire shipment being held by the CBP if only a specific product has been flagged. Notices of Detention are product specific and not applicable to a shipment that contains a variety of products.
You may also be able to get the product conditionally released to be able to store it at your own facilities. These facilities must be approved by the CBP and the CPSC prior to the conditional release being granted.
In special circumstances, you may be able to export your product back out of the country before the CPSC has ruled on its admissibility. If you are unable to export the product, you may also be able to have the merchandise destroyed. Again, this can only be done before a CPSC investigation has officially ruled as to the admissibility of the product.
Any questions you have in regards to the condition and placement of your products can often be handled through a Licensed Customs Broker. Customs brokers can be hired to oversee your imports and are able to act as a liaison with the CPSC investigators throughout the process. They can also help you determine the documentation you need.
How Can I Resolve a CPSC Customs Hold?
The best way to resolve a CPSC customs hold is knowing how to avoid one in the first place. When a shipment is flagged for review, having all necessary paperwork filed beforehand and having the ability to provide it again quickly can minimize the time your shipment is being reviewed and allow for a hold to be avoided all together. However, sometimes a hold is inevitable and cannot be contested after being issued.
Specific document requests are issued through the Automated Broker Interface (ABI) and typically include:
Shipment invoices
Bills of Lading
Certificates of Compliance
Test Reports (as applicable)
Occasionally, the type of document you need may not be clearly stated which will require you to follow up directly with the CPSC investigator assigned to that product shipment. All documents get submitted through the ACE Document Image System (DIS). There are specific form types for the variety of different documents to be submitted. Form codes can be found on the CBP's website.
In the case of Notices of Detention, there is a possibility of the hold being resolved within five working days if you can provide the proper documentation proving the safety and therefore, admissibility, of the product during this time frame. Although not a guarantee, it can certainly expedite the process.
Should an investigation continue past the 30 days or if it seems likely to do so, you may request a hearing before an administrative law judge. This process will bypass the CPSC as the main investigator. Fair warning however, taking this route comes with considerable risk for further delays and product holds for which you will be financially responsible for.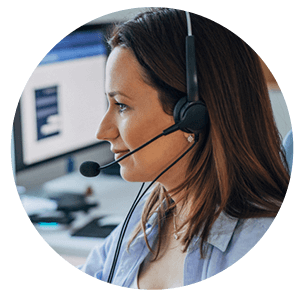 USA CUSTOMS CLEARANCE
Don't Risk Thousands In Customs Fees
Worried about the Strict Regulations? Ask Our Experts.
Our 30 Minute Licensed Expert Consulting Will Personally Guide You.
Contact our Licensed Expert Consultant >
Get Help From USA Customs Clearance
Getting a shipment held up due to a CPSC Customs Hold can severely impact your business' bottom line. Using a Licensed Customs Broker from USA Customs Clearance can improve the likelihood of quick approval by customs making it so products are in your customer's hand that much faster.
Don't risk thousands of dollars in fees and delays when you can have a 1-on-1 session with an experienced customs broker. In 30 minute sessions, they can guide you through the required documentation, customs bonds, import license applications and more.
Reach out to USA Customs Clearance for all your import needs. Give us a call at (855) 912-0406 and get help importing your products today.