When it comes to international trade, one of the most important steps is clearing customs. Customs clearance can be complex, which is why many businesses turn to customs brokers. But how to find a customs broker that is reliable, experienced, and fits your needs? The question isn't easy to answer, and it poses a challenge for businesses looking to streamline their import operations.
Finding a reputable customs broker requires research and due diligence. Start by checking the list of licensed brokers on the website of the Customs and Border Protection (CBP) agency. Look for brokers who specialize in your type of goods, have a proven track record, and offer competitive fees. Schedule meetings with several brokers, and check up on their references and customer testimonials.
We'll explore some key considerations for finding the best customs broker for your business.
How to Find a Customs Broker You Can Depend On
Finding a customs broker can be overwhelming, especially if you're new to international trade. However, you can find a customs broker quickly and easily through careful research.
Here are some tips to help you get started:
1. Use Online Customs Broker Platforms
Many online platforms offer customs brokerage services. These platforms can help you find a customs broker quickly and easily. You can compare prices and services to find what's right for you.
At USA Customs Clearance, we provide a full suite of online customs brokerage services, including:
ISF Filing
Tariff Classification
Importer of Record Registration
Customs Bond Application
Duty Drawback
Manifest Confidentiality
Post Summary Correction
Section 301 Support
Government Compliance Assistance
Transportation and Warehousing
Check out our customs brokerage page to learn more and connect with a Licensed Customs Broker.
2. Ask for Referrals
If you know other businesses that import, ask for referrals. They may have worked with a brokerage service in the past and can recommend a company or individual they trust.
3. Attend Trade Shows and Conference
Trade shows and conferences are great places to meet customs brokers and learn more about their services. You get to ask industry specific questions and get a sense of their level of expertise.
How many of these steps you end up taking depends on your import needs. Finding brokerage services can be an ongoing process. In some cases, you may decide to use different brokers for different products. Companies with diversified products will commonly do this to avoid confusion.
4. Check the Customs and Border Protection Website
The CBP website maintains a list of licensed customs brokers. This list is a good starting point for finding a customs broker. You can search for brokers by location or by name. Make a list of potential brokers and their contact information.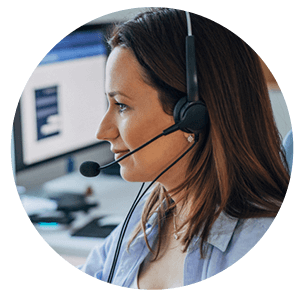 USA CUSTOMS CLEARANCE
Find a Customs Broker That Fits Your Business
Visit Our Customs Brokerage Page for Our Full Suite of Services, or Schedule a 1-on-1 Consultation with a Licensed Broker.
We Provide Expert Customs Brokerage for Any Situation.
Contact our Licensed Expert Consultant >
When Do You Need a Customs Broker?
Not all businesses need to hire a customs broker. However, if you're involved in international trade, you may need a customs broker to help you navigate the regulations and procedures of customs clearance.
You may need a customs broker if you're importing goods into the United States that are subject to certain regulations, or if you're exporting goods out of the country. Customs brokers can help you comply with these regulations and ensure that your goods are cleared for entry or exit.
Common reasons to use a brokerage service include:
Importing goods that have a value of over $2,500
Goods are subject to regulation by a government agency such as the FDA or EPA.
Importing goods for commercial purposes
There are some cases where you may be able to clear customs yourself. For example, importing personal effects such as clothing, jewelry, or furniture.
Similarly, if you are importing goods with a value of less than $2,500, you may be able to clear your goods through customs using a simple form called the Entry Summary (CBP Form 7501).
If you are unsure what you need in order to clear customs, schedule a consult with a licensed customs broker or a customs attorney. They can advise you on the specific requirements for your particular situation.
If you have any of the following situations, you may need to find a broker specializing in such cases:
You're Shipping Perishable Goods: Perishable goods require special handling and may be subject to additional regulations. It's important to navigate these regulations and ensure products arrive in good shape.
You're Shipping High-Value Goods: High-value goods may be subject to additional regulations and security requirements. Making sure that goods are secure during transportation may create extra steps in the process.
Common high value items imported into the U.S. aren't always obvious. You may not realize you need to find a broker until you start doing your research.
High-Value U.S. Imports
| | |
| --- | --- |
| Item | Average Value (USD) |
| Crude oil | $55.29 per barrel |
| Cars | $25,105 per unit |
| Pharmaceuticals | $13,889 per kilogram |
| Refined petroleum | $13.68 per gallon |
| Telecommunication equipment | $10,063 per unit |
| Integrated circuits and microassemblies | $4,753 per kilogram |
| Computer accessories | $2,160 per unit |
| Diamonds | $1,148 per carat |
| Jewelry | $877 per kilogram |
| Wine | $576 per liter |
Source: U.S. International Trade Commission
Remember that the quantity, as well as the type of good you wish to import, affects your need for customs clearance services.
Find more information in our article, "Do I Need a Customs Broker? When to Get Help."
Questions to Ask a Customs Broker Before Hiring Them
Once you have identified a few potential customs brokers, it is important to ask them some key questions before deciding which one to hire. It's all about making sure that they're the right fit for your business.
Some questions to consider asking include:
Are you licensed and insured?
Customs brokers need to have an up-to-date license with the CBP. Ask the broker for their license number and verify it on the CBP website.
What are your fees and how are they calculated?
Brokerage firms charge different fees for their work. Ask for a detailed breakdown of their fee schedules and hidden charges that may pop up.
What services Do You Offer?
There are a range of related services involving brokers, including customs clearance and freight forwarding. Ask the broker which services they offer and whether they have experience with your unique needs.
What is your experience with importing or exporting goods in my industry?
Ask the broker about their experience working with businesses similar to yours. They should be able to provide a list of references.
What documentation will I need to provide?
This is important to ensure that all necessary paperwork is submitted on time and to prevent any potential issues. You get to be informed of the requirements and are able to plan ahead.
How will you communicate throughout the process?
Make sure that you are updated throughout the process. This question helps you understand the communication process and helps you stay on top of potential issues.
What happens if there is a problem with my shipment?
It's important to understand the broker's procedures for handling issues. You can assess the broker's ability to resolve issues quickly and efficiently.
It is essential to choose a customs broker who is knowledgeable, experienced, and communicative. Make sure to pick a broker who you feel comfortable working with and who is responsive to your needs and concerns.
Regardless of the challenges you face, customs brokers will be able to help you navigate the risks of importing.
Customs Brokers Qualifications
Not all customs brokers are created equal. The best customs brokers are those who have the right qualifications and expertise to manage your specific needs.
A customs broker should have the following qualifications:
Licensed by the CBP or a similar authority in their country.
Experienced in handling shipments similar to yours, preferably with proven success.
Knowledgeable about the regulations and procedures of customs clearance in your target countries.
A strong understanding of customs regulations and trade compliance
Good communication skills and a commitment to providing high-quality customer service
In addition to these qualifications, the best customs brokers will also be familiar with the specific regulations governing your industry and will be able to provide expert guidance on navigating the customs clearance process.
How Do I Find Customs Brokerage For a Specific Industry?
If you are importing goods in a specific industry, such as textiles, electronics, or food, it is important to find a customs broker who has experience handling shipments in that industry. Some customs brokers specialize in certain industries and may have a deeper understanding of the regulations and requirements governing those industries.
To find a customs broker who specializes in your industry, you can ask for recommendations from other businesses in your industry or from trade associations and industry groups. You can also use web directories and search engines to find customs brokers who specialize in your industry.
The Benefits of Using an Online Customs Broker Platform
In recent years, the rise of online customs broker platforms has made it easier for businesses to find and hire customs brokers. These platforms allow you to manage your customs clearance process online, from submitting documentation to tracking your shipment in real time.
Some of the benefits of using an online customs broker platform include:
Convenience: Importers can quickly and easily find a customs broker that meets their needs, without having to spend time searching through directories or contacting individual brokers.
Competitive pricing: Many online broker platforms allow potential clients to compare prices and services from multiple brokers, helping them find the best deal for their needs.
Transparency: Online platforms often provide more transparency in the customs brokerage process, allowing importers to track the status of their shipments and stay informed throughout the customs clearance process.
Time-saving: Importers save time since they can complete tasks online, rather than having to visit a customs broker in person.
However, it is important to thoroughly research and compare different platforms before choosing one to ensure it meets your specific needs. Also, recall that pricing isn't everything. It's better to work with a brokerage firm more focused on offering quality services rather than one trying to be the lowest bid.
Pros and Cons of Using an Online Broker Platform
While using an online customs broker platform can be convenient, it's critical to consider both the pros and cons before making a decision.
Some potential pros include:
Convenience and ease of use
24/7 access to customs clearance information
Lower fees compared to traditional customs brokers
Some potential cons include:
Limited human interaction and support
Less customization and personalization compared to traditional customs brokers
These pros and cons will vary by platform. If you have plans to significantly expand your importing, see if you can test out different platforms with small shipments. This allows you to get an idea of their experience as well as their level of customer service.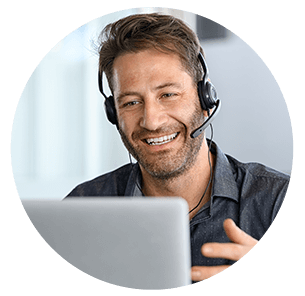 USA Customs Clearance Has A Broker To Fit Your Needs
If you're ready to take the next step in your importing journey, let USA Customs Clearance help you navigate the complex world of customs regulations. Our team of experts is available for 1-on-1 consulting services to assist you with finding the best customs broker for your needs.
Securing Customs Bonds
Completing Importer of Record Registration
ISF Filing and Bonds
Contact USA Customs Clearance today at (855) 912-0406 or fill out a brokerage request form to get started on streamlining your importing process.