What is a customs broker, and why do importers need one? When you start importing products on a large scale, there are a variety of legal and logistical barriers to deal with. Getting these details right is a full-time job that companies can outsource to customs house brokerage services.
The U.S. Customs and Border Protection (CBP) agency issues and regulates the licensing of individuals and companies as certified customs brokers. The United Nations recognizes customs brokers as any third party working on behalf of others to assist with importing, exporting, or the movement of international goods.
USA Customs Clearance has decades of experience in import law and can offer customs brokerage services for a wide range of products.
What is a Customs Broker in Business?
It's no secret that the United States has a massive import market. Even in 2021, which was a relatively slow year for imports due to the effects of the Covid-19 pandemic on international travel and trade, the U.S. imported $2.8 trillion worth of goods.
That comes out to about $7.6 billion in imports every day. Every shipment needed to be inspected, cleared, and transported to a final destination after arrival.
Customs brokers work with businesses and importers to arrange the fine details that make up every shipment.
Businesses rely on customs brokers to check on:
Product admissibility
Import classification codes
Customs valuation
Duties and tax payments
Customs documentation
Companies that only import a few times a year might be able to get away with handling these details in-house. As the frequency and complexity of your imports increases, that becomes harder.
Customs brokers allow you to focus on growing your business without having to become an expert on import laws. The right brokerage services will ensure all your paperwork is correctly filed and on the right side of the law.
Understanding International Import Brokerage
Although brokers are focused on mastering U.S. import regulations, they still need a comprehensive understanding of international trade.
Successful import brokerage services keep track of global events that are likely to impact local regulations.
Consider some of the cases that impacted U.S. import regulations in recent years.
Domestic shortages of infant formula in 2022 prompted the Food and Drug Administration (FDA) and the CBP to make import limits and foreign distributor applications more flexible.
Conflict between Russia and Ukraine in 2022 led the U.S. to place sanctions on multiple Russian products, denying them entry into domestic markets and leading to additional licensing requirements.
Disagreements between the U.S. and Mexico over avocado imports have impacted Free Trade Agreements with major trading partners because of high domestic demand.
Brokerage services have to adapt to the changes imposed by the CBP, FDA, and other agencies involved with imported products. Getting goods through customs is an ever-changing puzzle that customs brokers have to keep mastering.
What Does a Customs Broker Do?
In simple terms, a customs broker helps imported shipments pass customs entry procedures.
As international trade continues to expand, brokers have to keep up with a series of changing regulations. It isn't just a matter of knowing import laws. Brokers have to be licensed by the CBP and adhere to a set of professional standards outlined in the Code of Federal Regulations part 111 title 19 (111 CFR 19). 
The Customs Broker License Exam (CBLE) covers topics such as:
Customs bonds
Bookkeeping
Foreign Trade Zones
Intellectual Property Rights
Penalties and Forfeitures
Cybersecurity
Brokers are able to assist with these and other tasks that relate to getting goods through customs. Many of the things brokers do are now on digital platforms. It helps with accurate record-keeping, but can also be a security issue.
Communications between clients and licensed customs brokers are a matter of law. When someone becomes a broker, they have a legal responsibility to provide accurate information and advice. Ones that don't risk having their license revoked.
When you hire a customs broker, it's in their best interest to only offer you fair and accurate advice. They want to make sure your imports are successful and hassle-free since even a simple import transaction has multiple steps.
From start to finish, brokers can handle the following steps:
Confirming a product's Harmonized Tariff Schedule (HTS) code: Customs officials use HTS codes to charge the right duty rate, but getting it wrong triggers additional expenses and delays the process.
Complete an Import Security Filing (ISF): This document is filed with the port your products arrive in, so officials know what to expect. It has to be filed 24 hours before products even leave the port of origin or you risk a $5,000 fine.
Purchasing ISF and Customs Bonds: The ISF bond to confirm the ISF filing arrives on time. Customs bonds have to be purchased to make sure all the right duties are paid to Customs without delay.
Transmission of customs clearance documents: The needed documents vary slightly by product, but include things like commercial invoices, inspection certificates for various agencies, and confirmed HTS and ISF codes.
Final arrangements of needed payments: Outside of standard clearance costs, there are fees for merchandise processing, harbor maintenance, and agency dealings. Everything needs to be squared away before the process is officially done.
Companies that arrange hundreds or thousands of import shipments every year are going through this process in a constant loop. Mistakes at any stage have a negative impact on the entire process.
Confirm Your Import Details
Speak to one of our Licensed Customs Brokers today!
START SAVING
What is a Customs Clearance Agent?
There are customs brokers in every country, though they sometimes go by different names. In the U.S., a customs clearance agent is another way of referring to a licensed customs broker.
Most countries require importers and exporters to work with some kind of specialized customs agent, but the term 'broker' is not universal. Depending on the language, the term 'customs clearance agent' conveys a more exact definition of the job role.
A customs brokerage firm that works with foreign-based businesses may sometimes advertise themselves as customs clearance agents to make sure things aren't lost in translation.
Can A Customs House Broker Work Internationally?
The term custom broker is applied to individuals, partnerships, and entire firms. However, some firms refer to themselves as a customs house broker. It just means there are multiple brokers working together under one company name.
Multiple brokers can choose to operate under a single company, but each one still needs to pass the CBLE on their own.
A customs house broker that claims to work internationally could imply a couple different things:
They are an international firm that employs brokers licensed in different countries. For example, a firm that focuses on trade between the United States and the Philippines may have U.S. licensed customs brokers and Filipino licensed customs brokers. This would allow them to manage exports and imports from either nation.
The house broker could be applying the term internationally in the sense that the company facilitates the entry of international shipments through U.S. customs. In this case, there wouldn't be anything different between a brokerage firm and an individual with a broker's license.
The only way to know for sure is to ask the company directly for the services they offer. Brokerage companies are going to be upfront about what they can and can't offer clients because it's required by law.
Do I Need a Customs Broker?
The CBP cannot legally require importers to use the services of a customs broker. The resources for finding HTS codes, filing for customs bonds, and other import service needs are available to the public.
However, these resources aren't always user-friendly, and the surety companies that sell customs bonds and process fees can refuse to work with anyone who isn't a licensed broker or freight forwarder.
Sureties are private companies, not government resources. They may be willing to take a risk on simple, small imports, but refuse to cover anything with a high rate of rejection.
Are there ways around that? Of course, but going it alone removes any kind of legal safety net. That means any and all mistakes are on you, financially and legally.
On the other hand, your business can benefit from brokerage services in a number of ways. Using a licensed brokerage service gives you access to experts who can confirm all legal requirements, submit documents electronically, and work with reputable sureties on your behalf.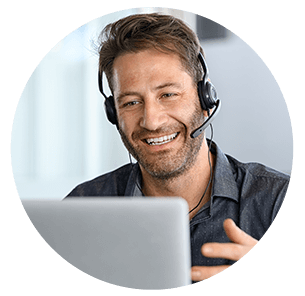 HTS Code Look Up
USA CUSTOMS CLEARANCE
Do You Know Your HTS Code? WE DO.
Worried about the Strict Regulations? Ask Our Experts.
Our 30 Minute Licensed Expert Consulting Will Personally Guide You.
Why Use a Customs Broker or Customs Clearance Agent?
We've already outlined the various steps in the import process that a customs clearing agent takes care of. However, there are people out there who feel that continued use of a broker isn't necessary.
After all, having gone through the process once, it's just a matter of repeating the steps, right? Ask yourself this. Do you plan on repeating the exact same import order every single time for the life of your business?
Even if you answer yes, the simple fact is that laws and regulations do change. Long-term use of a customs broker is going to help your company ride out changes with ease and provide you with an accurate business record.
The advantages of using customs broker services for bulk freight shipments include:
Reduced overhead costs: Having an in-house broker or trying to complete the process without professional assistance comes with all kinds of additional expenses, such as specific software and industry memberships.
Access to Electronic Data Interchange (EDI): This system makes it easy to avoid paper filing delays and works as a tracking system. Electronic submission is replacing paper filing which takes longer and is more prone to errors.
Improved Risk Management: By making sure that your HTS numbers are correct and that all inspection certificates or import licenses are in place, you can avoid a variety of expensive inspection fees or related legal penalties.
Customs regulations are hard to master on your own and mistakes are costly. Choosing to use a customs clearance agent leaves you free to focus on your business while enjoying legal protections.
How Much Do Customs Brokerage Services Cost?
The cost of hiring a customs broker will depend on the exact services they provide you. Individuals and brokerage firms alike are free to set their own pricing.
Services can be charged individually or as part of a continuing contract.
Common Services and Price Ranges*
| | |
| --- | --- |
| Consultation Sessions | $250 – $350 |
| ISF Filing | $25 – $50 |
| Customs Bonds | $40 – $400 |
| Processing Fees | $25 – $600 |
| Individual Agency Filing | $30 – $50 |
*based on a range of available price listings, actual costs may vary
There are a number of factors that cause fees to vary across the industry. Some, like customs bonds and processing fees, will depend on product values. The value of some services might be more immediately obvious than others. Take ISF filing as an example.
The average ISF filing fee is between $25 and $50, but the penalty fees for late or incorrect filing can be as much as $5,000. Considering the possible consequences, ISF filing fees are more than worth it.
Price differences from one firm to another also depend on things such as:
Industry experience
Required security forms
Use of electronic filing systems
Number of different agencies involved
Variety of imported products
Single vs continuous customs bond purchase
The ability to combine service fees
Quality services from experienced brokers may cost you a little more, but realize it comes with various industry connections meant to make it easier for you to succeed.
How to Hire a Customs Broker
Once you realize it's in your best interest to use a customs broker for your imports, it's time to find the right one. As with many parts of your business, hiring a customs broker is an investment decision.
When hiring a customs brokerage firm to review your imports, look into the following details:
Years of experience
Industry reputation
Availability of support staff
Area of focus
Connections with logistics services
There are customs brokers that focus on trade with specific countries or commodities. This is important when you are looking to import something highly regulated, such as pharmaceuticals or organic food products.
Although every licensed broker in the United States needs to pass the same test, it doesn't make them equally skilled. Speaking with other importers is actually a great way to get an idea of a broker's work ethic. If you are already working with a freight forwarder, chances are they can provide you with a short list of trusted brokers.
When researching a brokerage firm, consider asking some of these questions:
What is the average turnaround time on requested documents?
Have you ever been charged with late fees because the broker missed a filing deadline?
Are duties always paid on time and in the correct amounts?
Has the broker ever had their license revoked or suspended?
Is there more than one licensed broker in the company?
If you are hiring a brokerage firm, that last question is very important. Companies that market themselves as customs house brokers are likely to have various support staff to help with filing and day-to-day details. These individuals do not need to be licensed, they only need to be working under someone who is.
However, the more licensed brokers there are, the easier it is to hold them accountable for their actions. Before you fully trust a broker with hundreds or thousands of shipments, a trial run is another good idea. If a firm is able to handle a limited number of small shipments, trusting them with more gets a little easier. 
Find a Customs Broker Today
USA Customs Clearance works with hundreds of different commodities
START SAVING
Customs Broker License Lookup
If you really want to expand your search options, you can look up customs brokers by their license registration with the CBP. There are roughly 11,000 brokers licensed by the CBP.
Although licensing is national, individuals are still registered by both state and port of entry. The CBP keeps the list updated, so any brokers that you find through their search system should be legitimate.
There are three ways for importers to find licensed brokers through the CBP:
Direct search through the CBP's online database
Emailing the CBP's Broker Management office
Written request to the Broker Management Branch in Washington, DC
The online database allows you to search by state and port of entry. Despite the term 'port', it actually refers to any hub of international travel, including airports.
Once you select both the state and the port of entry, you will see a list of brokers and their broker filer code. Brokers are listed by name or by company. Clicking on the person's name will reveal their business address and contact phone number.
The busier a port, the more brokers are likely to be registered at that location. However, just because a business or individual is registered in one location does not mean that is the only port they can work with. It may just be where the main offices of a company are located.
The CBP also publishes revoked permits and licenses in the Federal Register, usually within a year of it happening.
Can A US Customs Broker Work in Any Country?
A U.S. customs broker must conduct all business relating to customs and clearance procedures within the borders of United States territory.
This is a requirement of 19 CFR 111 which outlines the responsibilities and limitations of licensed brokers. By law, brokers have to conduct business in the country, even if it's electronically based.
The same rule extends to any support staff. We mentioned earlier that customs house broker firms may have employees that assist with the details of the process. Most of what these employees do still falls under the definition of 'customs business' as defined by 19 U.S.C. 1641. 
According to the official definition, 'customs business' includes:
Any type of prepared document or form
Invoices
Bills
Any information meant to be filed with the CBP
What is a customs broker to do if they aren't sure of something's legality? They can request a specific ruling from the CBP. These are usually data specific inquiries about the interpretation of a law or admissibility of information. An official answer comes in the form of a written statement containing the clarified interpretation.
These rulings are then posted to the CBP's Customs Bulletin for the benefit of other brokers who may have similar questions.
In short, if a customs broker says they can conduct your business from outside the country, they are not a broker you should be working with.
What's the Difference Between a Customs Broker and Freight Forwarder?
The import and export of goods is a complex process. Customs brokers are great for the official documentation of everything. The actual shipping arrangements, however, might be outside their expertise.
A freight forwarder is an individual or company that makes arrangements for transporting goods from the country of origin to the final destination.
Freight forwarders will often work with or have departments dedicated to in-house customs brokers. Imagine having all your shipping needs, import certificates, and even export documents handled by the same company.
This reduces the possibilities of delays, miscommunication errors, and more. When you consider the number of issues still plaguing the global supply chain, anything that eases the way is a worthwhile investment.
Find more information in our article, "Customs Brokers vs Freight Forwarders: What's the Difference?"
Work With A Customs Freight Broker at USA Customs Clearance
What is a customs broker worth to your business? As it turns out, quite a bit. You need shipments to meet any and all requirements when entering the country. USA Customs Clearance has both the experience and the personnel to handle all kinds of goods.
Our licensed customs brokers have advised hundreds of importers on thousands of different products. We have the connections to assist with filing, shipping, and even local distribution.
Available services include:
Call us today at (855) 912-0406 to speak with a live agent. Schedule your consultation with one of our licensed customs brokers today and we'll have you clearing Customs in no time.