Importing air quality sensors can be a complex endeavor. There are various regulatory challenges that come with bringing these items within U.S. borders. Importing these goods can be very costly as well. With the right tools at a business or entrepreneur's disposal, these challenges can be easily overcome.
According to the U.S. Customs and Border Protection (CBP), importing air quality sensors requires following these vital regulations:
Documentation
Labeling
Product Safety
The Environmental Protection Agency (EPA) has requirements similar to these that should be followed. Applicable duties and taxes will also have to be paid by importers.
Although importing air quality sensors might seem difficult, we've got the information that will help you be successful.
Importing Air Quality Sensors: How Do These Devices Work?
Air quality sensors are used to measure the amount of pollution in the air. That said, importers should understand how these devices work before bringing them into the country. An air quality sensor can be used to detect two types of pollution.
These include:
Particulate matter is pollution that can either be liquid or solid. Air quality sensors that detect this type of contaminate matter use laser scattering or light absorption techniques. This measures the concentration of particles suspended in the air. Gas sensors employ electrochemical or optical methods to detect pollution.
Some types of contaminants that gas sensors detect include:
Nitrogen dioxide
Particulate matter
Nitrous oxide
Carbon monoxide
Carbon dioxide
Air quality sensors can be found in monitoring stations placed in cities. At these locations, the devices measure pollution levels and provide real-time data for analysis. Portable air quality sensors are becoming popular for personal use as well.
What Government Agencies Regulate Air Quality Monitoring Sensors?
There are various U.S. agencies that place regulations on imported products. In the case of AQI equipment, there are two government organizations with requirements that businesses and entrepreneurs will have to follow.
The two agencies are:
Customs and Border Protections (CBP)
Environmental Protection Agency (EPA)
We'll explain the regulations that each organization places on imported pollutant sensors below.
Customs and Border Protection
The CBP has regulations for imported goods that businesses and entrepreneurs will have to follow. This applies to air pollution sensors.
When this device arrives in the U.S., the CBP will do the following:
Determine the appropriate duties and taxes
Check documentation
Importers are responsible for paying customs duties and taxes levied on the imported air quality sensors. The CBP determines the applicable fees based on the Harmonized System (HS) codes classification. Businesses can determine how much their air pollution import will cost by looking up the code for their products.
The CBP also requires importers to provide accurate and complete documentation. These documents help verify the authenticity and value of the imported air quality sensors.
Environmental Protection Agency
The EPA focuses on making sure imported products are safe for the environment and human health. They establish regulations and guidelines for air quality monitoring sensors to ensure their accuracy and reliability.
The EPA sets the following standards for air quality sensors:
Product Safety
Documentation
Labeling
Product safety requirements
Product safety compliance is very important when it comes to importing air pollutants sensors. This may include adherence to electromagnetic compatibility (EMC) requirements and an FCC certification for wireless sensors.
The EPA sets documentation guidelines for reporting requirements related to air quality sensors. This organization also requires these devices to have specific labels that verify sensor specifications or provide safety warnings.
Air pollution detector tabs come with compliance marks as well. There are product safety requirements unique to the EPA requirements that importers will have to meet as well.
Key Regulations for Importing Air Quality Sensors
Knowing which agencies regulate the import of air quality sensors is only part of the battle. Businesses and entrepreneurs should understand what these regulations require to ensure their shipment will make it into port without delay.
Documentation Rules for Air Quality Sensors
There will be a considerable amount of documents that will be needed to import air quality sensors.
Paperwork the CBP requires includes:
Entry manifest
Commercial invoice
Pro forma invoice
Packing list
ISF
Bills of lading (BOL) or airway bill
These are the basic documents that CBP will require. However, there might be other types of paperwork that will be required. For example, a compliance certification might be needed depending on the type of air quality sensors being imported.
Certificates of origin are needed if an importer wants to apply for preferential tariff treatment. This document identifies where air quality sensors were manufactured. Most free trade agreements (FTA) require this kind of paperwork to determine eligibility for preferential treatment.
The CBP also requires businesses to provide an importer security filing (ISF). This document will need to be submitted at least 24 hours before the goods depart for a U.S. port. Finally, BOLs or airway bills will also need to accompany every imported shipment.
The EPA has numerous documents required for air pollution detectors, such as:
Product testing reports
Certifications and declarations
User manuals and documentation
Compliance statements
Businesses and entrepreneurs may need to provide test reports from accredited laboratories that demonstrate compliance with relevant standards and regulations for air quality sensors. These reports can verify the accuracy and reliability of the sensors' measurements. Certifications and declarations will be needed as well.
The purpose of this type of documentation is to verify that air quality sensors meet the following standards:
Safety
Quality
Performance
Another type of documentation the EPA requires for air quality sensor imports are user manuals. These provide instructions for the business or entity that will use the device.
Manuals can provide guidance for:
Installation
Operation
Maintenance
Finally, importers of pollutant sensors will need to provide compliance statements. This type of documentation indicates air quality devices meet applicable regulations and standards set by the EPA or other relevant authorities.
Our article on documents needed for export and import will provide you with more information about the types of paperwork you might need.
Labeling Guidelines for Air Quality Sensor Imports
Labeling requirements for air quality sensors are in place to provide important information to consumers and regulatory authorities. Most of these regulations are enforced by the EPA. However, there are a few that are mandated by the CBP as well.
Some EPA labeling guidelines that importers should be aware of include:
Product identification
Safety warnings
Compliance marks
Sensor specifications
Labels should clearly identify the air quality sensor and its purpose. This helps consumers and authorities recognize the product and its specific application.
To do this, the following information that should be included:
Brand name
Model number
Intended use
Labels should include safety warnings related to the operation and installation of the air quality sensors. Additionally, compliance marks or symbols that indicate adherence to specific standards will need to be included.
Sensor specifications should be placed on labels as well. This information helps consumers understand the capabilities and limitations of these components. The CBP requires that importers also include a label on the type of sensor the air pollutant detector uses.
Product Safety Requirements for Air Pollution Detectors
Product safety requirements for air pollution detectors ensure the devices meet quality standards and are safe to use. This includes:
EMC
Material Safety
Electrical safety
Environmental considerations
Calibration and accuracy
Air pollution detectors should comply with EMC regulations. Following these guidelines will prove the devices won't be affected by electromagnetic interference. Air quality sensors should be constructed using materials that are safe and absent of harmful substances as well. This includes:
Compliance with relevant material safety standards ensures the devices are free from potential health risks. Electrical safety standards are another set of regulations importers will have to follow. The purpose of these requirements is to ensure pollutant sensors are designed properly.
This means the devices are manufactured with the correct:
Insulation
Grounding
Protection against electric shocks
Air pollution detector imports are also subject to environmental regulations. This includes ensuring proper disposal mechanisms for batteries or electronic components. Finally, all imported air quality sensors must undergo calibration to ensure accurate measurements.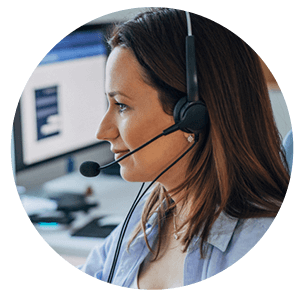 USA CUSTOMS CLEARANCE
Save Time and Money on Customs Clearance
Don't waste your valuable time and resources struggling with customs on your own. Let our importing specialists take that burden off your shoulders.
Book Your Consult >
Cost Considerations for Importing Air Quality Sensors
It's crucial for businesses and entrepreneurs to carefully consider the associated costs of importing air quality sensors. Various expenses can arise throughout the importation process, and understanding these cost considerations is essential for budgeting.
Factors Influencing the Price of Importing AQI Equipment
Air quality sensors can come in a variety of different sizes and designs. Therefore, the price of importing these devices can vary greatly.
Factors that can influence the prices of importing air pollution detectors include:
Sensor type
Sensor specifications and features
Quantity and volume
Brand and quality
Supplier and manufacturing location
Different types of sensors in air quality detection devices can influence costs. Advanced technologies will be more expensive than basic models. To show how different types of air pollution detectors can cost to import, we've included some important data to consider.
Cost of Importing Sensors by Type
| | |
| --- | --- |
| Sensor Type | Cost per Sensor |
| Low-cost | $50-100 |
| Mid-range | $200-500 |
| High-cost | $500-1,000 |
These numbers were taken from a variety of different air pollution detector prices. Low cost sensors are usually used for personal operation, while mid-range varieties are utilized for commercial and industrial use.
High-end air pollution detectors are typically utilized for government purposes. The specifications and features of AQI equipment can affect the price as well.
Design features of air pollution detectors that can raise the cost of importing include:
Wide measurement range
Advanced data logging capabilities
Wireless connectivity
Purchasing AQI equipment in larger quantities or volumes can often result in volume discounts from suppliers or manufacturers. Additionally, importing larger quantities may help reduce the per-unit cost of the equipment.
Well-established and reputable brands in the AQI equipment market may also command higher prices. Importers should carefully consider the balance between brand reputation and the associated costs.
The location of the supplier or manufacturer is another factor affecting price. Equipment sourced from countries with lower production costs or favorable trade agreements may offer competitive pricing.
Duties and Taxes for Air Pollution Detectors
When importing air quality sensors, it's essential to consider the expenses the U.S. government levies for these devices.
Costs that businesses and entrepreneurs should consider include:
Customs duties
Value added tax
Tariff exemptions
Documentation and accuracy
Customs duties are taxes imposed by the U.S. on all imported goods. The customs duty rates for air pollution sensors can vary drastically.
Reasons for this include:
Country of origin
Harmonized System (HS) codes for air quality monitors
Preferential tariff programs offered by FTAs
Importers should research and understand the specific duty rates for air pollution detectors in their country. Value Added Tax (VAT) or a similar sales tax is something that businesses and entrepreneurs should consider when importing air quality sensors as well.
The VAT is a percentage of the declared value of the detectors. Importers should be aware of this tax rate in the seller's country. This will help them factor the VAT into their overall cost calculations.
In certain cases, air pollution detectors may be eligible for tariff exemptions or reductions.
This can occur through:
Free trade agreement
Preferential trade programs
Importers should investigate whether any applicable exemptions or reductions apply to their air pollution detectors to potentially reduce their duty burden. Accurate documentation is crucial. CBP uses this to determine how much duties and taxes will cost.
Importers should ensure that their documentation is accurate and compliant. This will prevent any potential penalties or delays.
Our article about taxes on imported goods will provide you with more information about the expenses you'll incur when bringing goods into the country.
Import Air Quality Sensors With USA Customs Clearance
USA Customs Clearance can help you import air quality sensors. There are many regulatory proceedings that you'll have to follow to bring these items into the U.S. successfully. Fortunately, our team has the expertise and knowledge to help you do that.
We have a variety of services that you'll be able to use when importing air quality sensors, such as:
You should also look into our consulting sessions before bringing air quality sensors into the country. During one of these meetings, one of our Licensed Customs Brokers will show you how to import air pollution detectors. Contact our team at (855) 912-0406 or schedule your consulting session to get started today.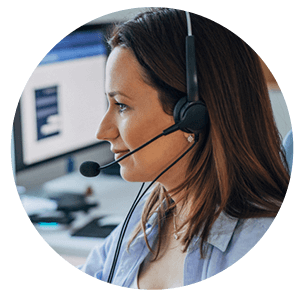 USA CUSTOMS CLEARANCE
Overcome Your Customs Clearance Obstacles
We work with you every step of the way to ensure a smooth and stress-free customs experience.
Request a Consultation>