A lit candle can bring a fresh scent to a room, create an intimate ambiance or simply add light to a dark space. Today, importing candles from around the globe of all shapes, sizes, and scents is a multi-million-dollar industry. These are not just the basic utilitarian candles of yesteryear but are now used to help relieve stress, induce better sleeping habits and the list goes on.
Candles imported into the U.S. must comply with Consumer Product Safety Commission Standards (CPSC) as well as ASTM safety guidelines. Importers need to have the required documentation at the time of import to show compliance. A Licensed Customs Broker can assist importers with this process.
Shipping candle products requires close attention to detail to make sure they are not damaged in the process. Resourceful shippers partner with customs broker experts to handle importing and exporting freight. Here we give you the tools to successfully import candles from a variety of locations to provide a vast selection for consumers.
If you don't have time to read the full article or need immediate assistance, our team is ready to help you now. Consult with our Licensed Customs Brokers today to get definitive answers to a list of importing questions. We'll provide a step-by-step guide of exactly what needs to be done to successfully import candles.
The Business of Candles
According to the National Candle Association, candles rack up more than $13 billion in sales annually. Candles are not just for the top of birthday cakes or to mark other significant milestones; today they are thoughtful housewarming gifts, birthday presents and even a random thank you gesture. Pair the right fragrance with a space and candles can work magic to transform the setting.
Today's trends include the list of popular seasonal scented candles like pumpkin spice or eucalyptus mint to name a few. And anywhere you look celebrities are getting into the candle game from hip-hop artist Drake to the fictional Harry Potter character Draco Malfoy with a mahogany apple scent. The starting price of a candle can be under $5 for a basic vanilla or lavender scent or could run upwards of $25 for more exotic aromas and in a larger size.
Sourcing Candle Imports
It should not be a surprise that the United States is the world's largest importer of candles. In fact, since candles are seen more as décor or gifts, the market has exploded to keep desired scents and sizes on the store shelves. While candles made in the US make up about 80 percent of the market, the remaining 20 percent is imported.
As the popularity of candles grows, retailers have to find options to keep up with the increasing demand and trends in the industry. China remains a top market for candle manufacturing, however, a number of other countries are emerging to share in the wealth.
Top Candle Manufacturing Countries Include:
Vietnam
Canada
China
India
Mexico
Similarly, many of these countries are popular to import incense sticks from as well.
In some cases, businesses turn to product sourcing options such as Alibaba to keep items in the supply chain. The goal of Alibaba, based in China to sell to US companies, is to supply products wholesale in bulk. In addition to Alibaba, there are other similar sourcing alternatives including IndiaMart and DHGate to name a few.
Regardless of where candles are imported from, a knowledgeable Licensed Customs Broker can help steer shippers in the right direction without losing time or money. And in importing, time is of the essence to coordinate freight arrives at the right time to be on display and
Shippers need to be aware that the various components of a candle such as the type of wax or functionality of the wick all have to fall within certain guidelines and be approved before being imported into the US. By working closely with a licensed customs broker, they will be able to help shippers avoid any last minute mistakes that can delay the freight at the point of origin or once it arrives at a US port.
Don't Get Burned At The Port. Consult A Licensed Customs Broker
Added Bonus if You Take Action Today - Less Money or Extra Consulting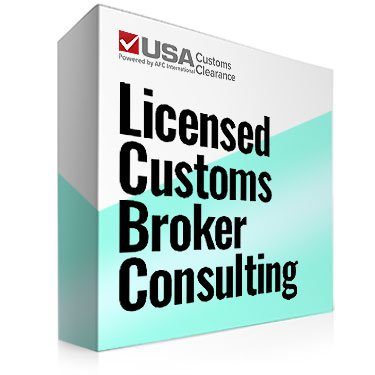 Licensed Customs Broker Consulting
Our Licensed Customs Brokers will be able to guide you through the importing process so your goods can successfully make it into the country.
Schedule Your Session Now
Required Import Documents
Whenever importing goods from outside the United States a customs bond is required and must be in place before the shipment can be delivered. The total value of the shipment will be used to determine the type of bond or insurance to secure for the freight.
Generally, goods with a value of $2,500 or have additional agency oversight must have the required documents on file as well to get through customs. The process can be difficult to navigate when it comes to Customs and Border Protection (CBP) so it's advised to know what is needed ahead of schedule.
Here's a checklist of the basic documents needed:
Invoice
Packing List
Bill of Lading
Arrival Notice
In addition, more information is requested based on the country of origin and other factors. Candle shippers will need to work closely with a customs broker to avoid any problems and to make sure all of the information is accurate.
Customs Broker Services
Working with a customs broker means teaming up with an expert to get your freight delivered. They are logistics experts who can navigate the requirements of shipping a variety of commodities and are able to answer questions and provide competitive quotes.
The benefits of working with a Licensed Customs Broker includes:
Explaining the rules and regulations of the importing process as it relates to the country of origin. This is an important step and is extremely valuable for those unaware of the details.
The customs broker is acting on behalf of the importer. So shippers are not alone, but have a knowledgeable partner to lead the way.
No worries when it comes to documentation. Customs brokers will make sure everything is in place, then double check verifications so there are no surprises or delays.
Brokers are able to coordinate the full itinerary of services needed to import a shipment of candles from any global location.
Our goal is to make importing goods to the U.S. a seamless process from start to finish. In addition to a wealth of experience we bring to the table, our sister company R+L Global Logistics can be utilized to keep the supply chain for importing candles with ease and precision.
Supply chain services include:
International & Domestic Transportation
Warehousing
Order Fulfillment
ISF Filing
Duty Drawback
White Glove Service
And the list of services continues. Schedule a consultation session to discuss how a Licensed Customs Brokers can successfully handle importing candles from around the globe.
Importing Candles with USA Customs Clearance
In importing candles, there are supply chain strategies that give shippers options to keep freight moving smoothly. The team at USA Customs Clearance, powered by AFC International, is ready to put their expertise to work and find the right import solution.
Navigating the process of importing candles can be challenging if you don't understand what it takes to obtain a customs bond and assemble all the required documentation for regulating agencies. We can guide shippers through each step of the process or sign on and take care of everything with no problem. We create the perfect solution to suit your needs.
Contact us today for one-on-one assistance from our team of experts to answer pertinent importing questions. We're here to guide you through the importing process and make sure you are equipped with the best information for importing candles. Access the tools you need to navigate customs with ease. Call 855-912-0406 today to obtain a customs bond or schedule a consulting session.
Don't Get Burned At The Port. Consult A Licensed Customs Broker
Added Bonus if You Take Action Today - Less Money or Extra Consulting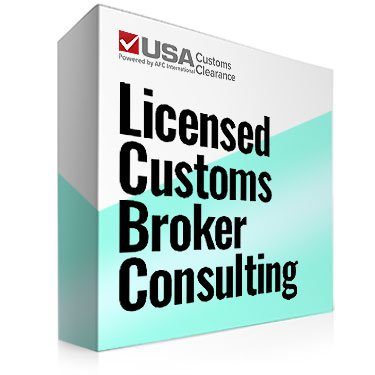 Licensed Customs Broker Consulting
Making a simple mistake can cause customs to hold your candle import at the port of destination. With the help of one of our Licensed Customs Brokers, you can have the assurance that your candles will get through.
Schedule Your Session Now
Candle References and Facts
As an importer, it's important to know the market of your industry and its projected growth. The data below provides a profile of the candle industry in the U.S. and its likely growth on a global level.
The U.S. Candle Market Profile
| | |
| --- | --- |
| Annual Candle Market Sales | $1,595.38 Billion |
| Annual Candle Imports | $711 Million |
Provided by OEC World and Statista
Top 5 Countries the U.S. Imports Candles
| | |
| --- | --- |
| Country | Value |
| Vietnam | $321 Million |
| Canada | $164 Million |
| China | $53.9 Million |
| Mexico | $42 Million |
| Dominican Republic | $23.1 Million |
Provided by OEC World
Top Candle Exporting Countries
| | |
| --- | --- |
| Country | Value |
| Poland | $620 Million |
| China | $618 Million |
| Vietnam | $384 Million |
| U.S. | $210 Million |
| Netherlands | $199 Million |
Provided by OED World
Projected Growth Of the Global Scented Candle Market Size From 2021-2028
| | |
| --- | --- |
| Projected Growth Between 2021-2028 | 3.3 percent |
| Market Size Value 2021 | 543.6 Million USD |
| Projected Market Size Value 2028 | 690.8 Million USD |
Provided by Grandview Research