While Christmas comes every year on Dec. 25, the industry for Christmas trees — mainly of the artificial variety — kicks into gear months before. With many of those trees coming from overseas, it's important to know how to import Christmas trees into the U.S. Since an overwhelming majority of these holiday decorations come from China alone, you won't be able to get by with having little to no knowledge of how to legally get them onto America's shores and across its borders.
It might not be the easiest process but with the right knowledge, it's one that can definitely be navigated. Knowing what the U.S. Department of Agriculture (USDA) will expect is a big key, as well as how to get your goods through the U.S. Customs & Border Protection (CBP) so you can import Christmas trees correctly and efficiently every time.
Don't have time to read through the whole guide? No problem. You can schedule a consulting session with one of our Licensed Customs Brokers today. They'll give you all of the answers and information you need.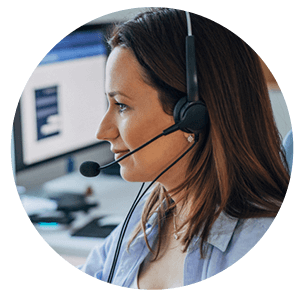 Type of Christmas Trees
For the purposes of this article, there are only two types of Christmas trees — live or artificial. Of course, within those two types, there's a plethora of different kinds. Douglas fir, Fraser fir and pine are among the most popular but name just a few of those. And it's still good to know the different kinds since either live or artificial trees will include those varieties.
Live Trees
The U.S. does much of its own growing for live Christmas trees, with an estimated 25-30 million sold each holiday season. But Christmas trees don't grow overnight; in fact, the average tree takes 7 years to reach the 6 to 7-foot height that most households covet. That's why at any given time, there are nearly 350 million trees earmarked for future Christmases growing on American farms (who have years of experience).
Before the invention of artificial trees, live trees were the only option and many still prefer them for their appearance, smell and as part of a family tradition of going to pick one out together. So even though over the years the sales of live trees have been reduced, they're still very much a part of the American tradition and seasonal marketplace all over.
Artificial Trees
Artificial or "fake" Christmas trees are the most popular in the U.S. and it is not particularly close. Four out of every 5 Christmas trees sold in America are of the artificial variety and it's not difficult to understand why. Artificial trees can last at least 10 years, and in some cases longer. While they can have a higher upfront cost than purchasing a live tree the first year, the savings end up being greater in the long run.
Artificial trees are relatively simple to assemble and store, and come in many sizes. This allows the consumer to find the perfect one for their home. The rise in the ubiquity of artificial trees can also be traced to their improved quality. Today's fake firs don't resemble the metal stick and cheap green plastic of yesteryear. The new version of artificial trees might not be able to match the exact feel, look or smell of the real thing but they're closer than ever and have benefits for certain people.
For instance, no worrying about allergic reactions to a fake tree, or having as big of a worry of your pets attacking a "fake" tree either. There's no need to water an artificial tree, nor will you have to be concerned with cleaning up needles or disposing of it afterward. Also, many artificial trees now come with lights already pre-installed, removing another argument from steering away from them.
So, in short, artificial trees are here to stay. Americans love decorating for Christmas, with a tree as the centerpiece and that's not going away anytime soon. But interestingly, they've spoken with their wallets that they don't necessarily require a live tree to do so.
While this article focuses specifically on the process for importing trees, plants have their own requirements and procedures. Check out our article on importing plants to the U.S. to learn more.
Where Do Christmas Trees Come From?
Depending if you're looking for an artificial or real Christmas tree, this answer will be different. For live trees, nearly all of them are grown here right in the United States. North Carolina and Oregon lead the way in the U.S. for growing Christmas trees, with Washington, Pennsylvania, Michigan and Wisconsin also heavily contributing.
However, in recent times, U.S. growers have at times had trouble meeting all the demand for live trees on the Christmas tree market, causing retailers to look north to Canada in order to make up the difference. Like America, Canada is prime real estate for forests (and subsequently tree farms). While Christmas trees are grown mostly in central and eastern Canada, Quebec and Nova Scotia provinces have Christmas tree growers who've taken big orders lately.
On the other side of the tree spectrum, the U.S. has zero companies that manufacture artificial trees in America. There are, however, plenty of U.S. companies that import trees from overseas and sell them here. Almost any one of those trees imported come from China, with a very small percentage being made in Hong Kong.
And these trees aren't sent in the weeks before Christmas, but rather months in advance. In truth, the imports begin in July and August so that they can be first stored in warehouses in the U.S. and then readily shipped to retail stores or directly to customers' homes starting right after Halloween.
How Does The USDA Regulate Christmas Trees?
The USDA is heavily involved with Christmas trees, both real or artificial, for much the same reasons. The reason is both of them either contain or can contain foreign wood, which can cause quite the nuisance when unwanted pests come with them.
If you're wondering exactly why this is such a big concern, all that needs to be done is taking a good look back to 2004 when the USDA had to essentially ban any artificial Christmas trees that had a wooden center pole. The reasoning behind this is the wood was thought to harbor an invasive beetles species that could prove harmful to America's plants.
If insects of any kind are found in a shipment of artificial Christmas trees, these products can be delayed at U.S. ports of entry or removed immediately from retail stores. Since this problem has popped up, the USDA mandates that any artificial trees composed of wood must be made of kiln dried wood.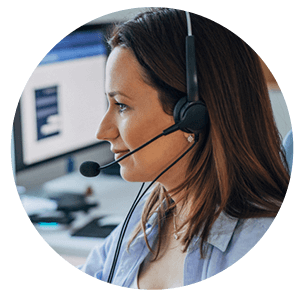 How To Import Artificial Christmas Trees
As you'll see after reading this section and the next one about live Christmas trees, live and arti
The first thing to know is that more than 80 percent of all the fake trees imported into the U.S. for sale come from China. So when discussing the importation of these trees into America, you'll need to figure out the process from start to finish. Before you can even be ready for the Christmas trees to be shipped from overseas, you will have to have a customs bond (more on this later) and all of your paperwork — including the Importer Security Filing (ISF) — on file with the CBP. If this is not completed and cleared before your trees begin their journey, you can be fined and also have your shipment delayed at customs or even rejected.
One thing to note about the customs bond is that it is insurance so that the CBP will receive their duties and taxes if you are unable to pay them. To the end of how much your business can expect to owe, you can refer to the Harmonized Tariff Schedule (HTS). All imported products arriving to the U.S. are assigned a unique HTS Code. The specific code that's applied to your product determines the amount of import duty you'll be responsible for.
Once all of that is done, your trees will make the trip via an ocean vessel, which can take weeks, so bear that in mind. They will likely be stored on the ship in large metal containers, which will then be opened up and unloaded at the port of entry the ship reaches. Once there, it is processed through the CBP, you must have arranged for the Christmas trees to be moved out of the port. It doesn't matter where, although you should pick a convenient place for you, just that they don't sit around taking up space at the port.
The trees will need to be inspected not only by the USDA before they could be cleared through customs. But the U.S. Consumer Products Safety Commission (USPSC) must also clear them too. The USPSC looks for things like flame retardant, making sure all electrical wiring is safe, that the materials used to construct the tree is not too high in either polyvinyl chloride (PVC) or lead.
What would a Christmas tree be without ornaments and decorations? Check out our article Importing Christmas Decorations to the U.S. to find out how to bring these important accessories into the U.S.
How To Import Live Christmas Trees
There are not many differences associated with live trees vs. artificial trees but we will focus on the few dissimilarities rather than rehash the same information from the previous section. Since live Christmas trees definitely have wood in them, they are subject to inspections from the USDA so that there are no pests or diseases that could affect things on U.S. soil.
Also, since the trees in question are extremely likely to come from Canada, they will be on 18-wheelers crossing the border between southern Canada and the northern United States. So while they won't be entering through a port, there are still a bunch of CBP crossings where the loads will be subject to inspection before they cross into American territory.
Since the trees are living and have a shelf life, they'll also most likely be driven straight to their retail destination rather than stored in a warehouse like an artificial tree.
Do I Need A Customs Bond To Import Christmas Trees?
A customs bond is not needed for 100 percent of imports but it's pretty close to that number. Basically, any imported shipment with a market value of $2,500 or that is regulated by a U.S. government agency needs a customs bond to be able to come here. So, in short, your christmas trees will require one.
Another time a customs bond is needed is if your goods are intended for commercial use. Furthermore, when the merchandise is subjected to government regulations, the bond must be able to cover three times the value.
You may also be asking yourself what a customs bond actually does as well. In the most basic sense, it is an agreement you're purchasing that makes sure the U.S. government — more specifically the CBP — gets paid its duty and taxes regardless of what happens with your business. A surety company acts as a third party between the CBP and importer of record that insures the bond and also makes sure the importer adheres to the regulations set forth by the CBP.
A continuous customs bond, which is good for any amount of import shipments over a 12-month period, is a good value proposition. After just a few uses, it will be less expensive than buying single-use customs bonds and it is also better than the alternative to using no customs bond at all.
In lieu of a customs bond, you can put down a cash payment to essentially act as a security bond. There is one positive to this method in that you will eventually get your money back when you are no longer engaged in imports. However, the negatives are two-fold.
You will likely need a mountain of cash, in the tens of thousands of dollars, to put down. And while it is true that you will receive all that money back, it could take up to years for those funds to be released back to you. So instead of tying up a lot of money that could be better utilized elsewhere, it's better to absorb the year-to-year cost of purchasing a customs bond for a few hundred dollars.
In closing, there's an excellent chance you will need a customs bond and even in the 1 or 2 scenarios outlined above, you'd still need to make a substantial investment of cash to avoid using one. So it's probably best to just get one and have none of the worries illustrated above.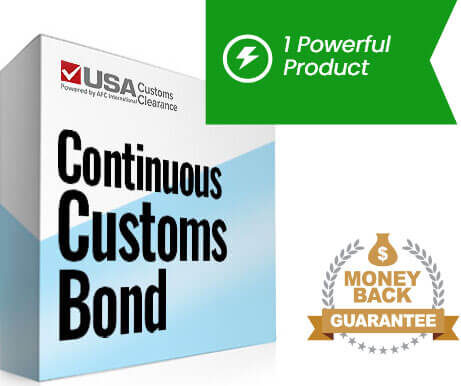 USA CUSTOMS CLEARANCE
Don't Let Strict Regulations Hold You Back
No Hidden Fees, No Processing Fees.
Our competitors overcharge you - We empower you.
Get Your Customs Bond >
Importing Christmas Trees With A Customs Broker
Now that you have an idea what you need to do to secure a customs bond and follow the various laws surrounding importation, you can make your business proceedings even easier by employing the services of a licensed customs broker. A customs broker can really give you a leg up in a lot of different ways.
The first way a customs broker can help you is by filling out all the forms associated with clearing your products through the U.S. CBP. This includes the ISF as well. You may think to yourself, "What's so hard about filling out some paperwork?" Well, the amount can be daunting and the other thing is that the forms in question must be filled out 100 percent accurately or it could negatively affect your shipment. This negative effect can be in the form of delays or, in more extreme cases, your shipment being completely rejected by the CBP.
Next, let's look at the actual process of clearing your items through customs. If you give the ok for your customs broker to act on your behalf, then they can go to the U.S. port of entry and actually accept your goods for you. Companies that deal with customs clearance are probably part of a larger corporation that has transportation options such as trucks, rail or air available, or at least have a partnership they can utilize to have your freight shipped to where you need it.
Taking it a step further, the company that handles your customs clearance might also be part of a logistics outfit that can provide warehousing for your Christmas trees and even fulfill orders for you, whether that means shipping it directly to a customer or sending pallets full to retailers.
It must be noted that a customs broker is not mandatory in order to be an importer. But for the reasons listed, it's advisable for your business to really weigh the benefits that using one could bring to you.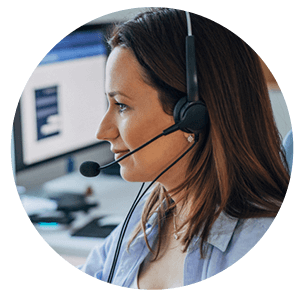 How To Import Christmas Trees with USA Customs Clearance
Now that you're super knowledgeable about importing trees into the U.S., let USA Customs Clearance powered by AFC International help you get your valuable holiday products through America's ports of entry and into the hands of the customers who want them.
When it comes to filing the ISF and making sure your imports make it through the CBP's stringent requirements, USA Customs Clearance can be an excellent asset in making that happen. We will file all the necessary paperwork on your behalf and also help guide your imports through customs once they reach the U.S. We also offer full import consulting services.
In order to properly import your Christmas trees, you'll almost assuredly require a customs bond. Luckily for your business, we are able to help provide one for you and even renew it when it's close to expiring so that you don't have any interruption in your ability to import products.
So when you're ready to import Christmas trees into the U.S. and are looking for assistance with the process, give USA Customs Clearance a call at 855.912.0406 for a free quote on our services.