Importing dairy products into US may seem silly to some. The United States is known for its dairy production and is one of the top five milk and dairy product producers in the world. However, dairy products are more than just cow's milk and cream. Certain processing methods are simply not practiced in the U.S. Importers who wish to provide variety should be aware of all government regulations surrounding dairy and related products.
The U.S. Department of Agriculture (USDA) and the Food and Drug Administration (FDA) regulate the import of most dairy products and have strict quotas set in place for milk and cream. Dairy products are specific to animal milk or any food made from it, such as butter, yogurt, ice cream, cheese, and condensed and dried milk.
Explore the various requirements dairy product importers need to stick to and how to obtain the needed documentation.
Importing Dairy Products into US: How to Get Approved
The majority of food imported into the United States is highly regulated, but especially so when there is an existing domestic industry. This is the case with dairy products - specifically milk and cream - that enter the U.S. from foreign markets.
There are five distinct agencies to keep in mind when importing milk and dairy.
U.S. Department of Agriculture (USDA)
Animal and Plant Health Inspection Services - a division of USDA
Foreign Agricultural Service - a division of USDA
Food and Drug Administration (FDA)
U.S. Customs and Border Protection (CBP)
Commercial imports are the most heavily regulated, but there are limits for people who are bringing products back for personal use as well.
The CBP maintains a close partnership with related agencies to monitor imports that have been flagged as dairy. According to the USDA, there are eight different categories of imports under dairy and related products, including licensed and unlicensed importers of dairy and cheese, butter, casein, and lactose.
Within these import categories exist a great variety of products, some of which you may not even realize contain dairy products or by-products, such as vitamins or pre-packaged cake mixes. Also included are dried milk products, such as infant formula.
Lactose and casein are by-products that appear in even more products. On its own, lactose doesn't represent a significant import or export. Casein, on the other hand, has been used for a variety of applications from performance protein powders to milk-based plastics, paint, and glue.
Getting approval and passing Customs inspections is a process that needs to start before your first purchase can even take place. Depending on which types of dairy you plan to import commercially, be prepared to visit several federal government websites.
Starting the process with the advice of an experienced and licensed Customs Broker is recommended. A Customs broker may be in a better position to find and file the needed paperwork for each agency and act as a liaison between you and any shipping and Customs officials who would also be involved. 
Be sure to watch for U.S. tariff rate quotas when importing dairy products.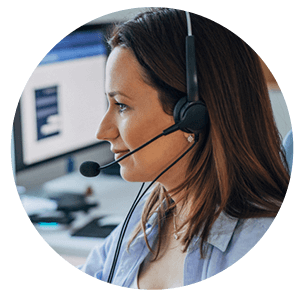 How to Get an Import Permit for Dairy Products
Import permits are often put in place to safeguard against potentially harmful imports. The need for an import permit will depend on which products you plan on shipping. This is true in the case of several imported food products.
Aside from protecting consumer health, the permits and quotas put in place by the FDA and the USDA are meant to protect the interests of domestically produced dairy products including milk.
Let's examine the two agencies most involved in the dairy import business at the federal level: the USDA and the FDA. These two agencies have overlapping responsibilities when it comes to food safety for domestic and imported products.
Determining whether you need an import permit is a complex process. Changing circumstances, product origins, and quantity may all impact permit necessity. It is highly recommended that you reach out to a customs consultant before planning any dairy imports.
U.S. Department of Agriculture (USDA) Regulations For Animal Products
Milk and dairy are often grouped together with meat, poultry, and egg products because the USDA defines them all as animal products. With milk and dairy specifically, the USDA has permits in place for products and places where Foot and Mouth Disease (FMD) is common.
Thanks to APHIS efforts, the U.S. has not had an outbreak of FMD since 1929.
APHIS, together with the Foreign Agricultural Service (FAS), are the two divisions within the USDA that provide import permits and dairy licensing to importers.
APHIS Permit System
All plant and animal products coming to, leaving, or traveling within the U.S. may fall under the jurisdiction of APHIS. This includes dairy products. APHIS is the agency you would go to obtain an import permit.
The USDA's Animal and Plant Health Inspection Service (APHIS) distinguishes between different types of animal products and has standards for which do and don't require import permits.
This list includes a limited number of dairy products that may be imported without a permit. Research into these products shows they are not possible transmitters of FMD or are low-risk for it and other dangers. These products will still get reviewed upon entry and may require documents other than a permit
Lactose (milk sugar) and lactose derivatives
Butter and butter oil
Solid cheese or pasteurized processed cheese (containing no liquid or as part of meat)
Milk and milk products from Canada (still needs proof of origin)
Processed vitamins containing milk
Fully finished and shelf-stable food products that may have milk (candy, instant cake mixes, or powdered baby formula for example)
Dry milk as a fixative or binder
Shelf-stable liquid milk products that don't need refrigeration
Cultured milk products (such as yogurt and sour cream)
Alcoholic beverages with milk (whisky creams)
If a product isn't listed above, it doesn't mean it automatically needs a permit, but the reverse is also true. Final determination should be made after consulting with a customs broker or import agents from the USDA and APHIS.
Should a product need a permit, only an Importer of Record with U.S. citizenship can apply for the APHIS Veterinary Services Permit for import. Foreign sellers must partner with U.S.-based importers or an FDA agent qualified to apply for a permit.
Importers can submit APHIS required information through their Automated Commercial Environment (ACE) website.
What is a Veterinary Service Permit?
An APHIS Veterinary Service (VS) permit is a document that must be completed and approved before animal products can be imported. There are different permits depending on what type of animal or plant product is being imported.
A majority of importers that need a permit for dairy products would apply using the VS 16-3 permit application form. If approved, the importer would then receive the actual import permit, commonly referred to as a VS 16-6.
Permits are valid for one year and applicants must pay a $150 processing fee. Permits may take two to three weeks to be processed.
APHIS has recently launched an eFile permit application - the Veterinary Services Permitting Assitant (VSPA) - to make this process easier and protect the sharing of sensitive information. Using this system, applicants can:
Submit permit applications
Track application status
Apply to renew or amend an existing permit
Request additional copies
Before importing, you should also make sure the country of origin isn't experiencing any kind of sporadic outbreak of diseases or pests. In these cases, APHIS may deny permit approval for entry from anywhere in the country of origin or just the zone where the outbreak occurred.
Realize that even after a permit has been granted, the conditions of every permit are different. Some permits may require additional documentation to be considered valid.
Veterinary/Zoo-Sanitary Healthcare Certificate: An original paper document issued by the government of the exporting country or country of origin. This cannot be signed by a private company or another third party.
Producer/Manufacturer/Shipper's Statement: Sometimes required depending on APHIS importation guidelines.
Certificates of Origin: Necessary to confirm that products have not come from countries with import restrictions. May be needed if the country of export and country of origin are different.
Other documents connected to related agencies, such as the FDA or the Centers for Disease Control and Prevention (CDC), may be requested upon arrival in port.
If you import a product and have the wrong import permit or no import permit, there is a high chance that the CBP will make you either re-export or destroy the product in port. Either way can cost you thousands in penalties and lost profit.
Foreign Agricultural Service: Dairy Licensing
The second division of the USDA you should consider is the FAS. As its name suggests, it's the section that works with foreign nations to monitor and improve food security. They find possible export nations and import opportunities.
When it comes to dairy, the FAS is the administrator of the tariff-rate quota (TRQ) put in place for trade stabilization and equity. There are two levels of tariffs attached to dairy imports - a high and a low rate. Each product subject to TRQs has a specific import quota.
Quotas are measured in kilograms. For reference, one kilogram is equal to a little over two pounds. A list of dairy products with tariff-rate quotas as recognized by the World Trade Organization (WTO) includes the following commodities.
Butter (including cream over 45% butterfat by weight)
Dried Skim Milk
Dried Whole Milk
Dried Buttermilk and Whey
Butter Substitutes (with over 45% butterfat)
Blue-Mold Cheese
Cheddar Cheese
American-Type Cheese
Edam and Gouda Cheese
Italian-Type Cheeses
Swiss or Emmenthaler Cheese
Swiss or Emmenthaler Cheese w/ eye formation
Lowfat Cheese
This can't be used as an exhaustive list since there are different products that can meet these descriptions.
Anything imported under the quota limit qualifies for the low-tier tariff rate. Anything above the limit must pay the high-tier tariff rate.
U.S. importers do not need a license to import dairy products, however, unlicensed importers will not qualify for low-tier tariff rates for any dairy product even if available.
This means that unlicensed importers can still get their products but will pay a higher tariff rate for most of their dairy product imports.
Products that don't fall under TRQ may be imported for the same tariff rate whether an importer has a dairy license or not. Likewise, a dairy import license will only allow importers to take advantage of low rate tariffs up to a certain point. Once an importer passes the quota for a product, license or not, they are paying the high-tier rate.
Quotas are different for each commodity and place of origin. For example, you can import up to 80,000 kilograms of blue-mold cheese from Chile each year, but only 2,000 kilograms from Argentina. Keep in mind, that these are what the U.S. allows in a year total, not per individual importer.
Tariffs are also charged differently for the low- and high-tier levels. When importing a product that qualifies for low-tier tariffs, the tariff may be charged at a flat rate per kilogram or a set percentage. Once the quota has been passed, the tariff will increase.
Going back to the example of blue-mold cheese imports. If 78,000 kilograms have already been imported from Chile, you would only be able to import another 2,000 kilograms. Assuming you have an import license, you can import it for 10% of the value at the low tier level. You would be paying 35% of the value at the high-tier level.
To keep it simple, let's assume you want to import 4,000 kilograms valued at $10 a kilogram.
Tariff-Quota Example: Blue Mold Cheese*
| | | | |
| --- | --- | --- | --- |
| Quantity (kilogram) | Value per Kilogram | Low Tier (10%) | High Tier (35%) |
| 4,000 | $10 | $4,000 | $14,000 |
| 2,000 | $10 | $2,000 | $7,000 |
*Percentage values based on HTS Codes of 2021
If you didn't have an import license, you would pay $14K for importing 4,000 kilograms versus only $4,000 if you did have a license.
Assuming that you have a license, but are two thousand over the quota, for half the shipment, you would pay $2,000. For the other half, $7,000. Your total tariff when entering a U.S. port would be $9,000.
As an importer, you want to be very aware of these limits. Depending on the product, you may find that the high-tier tariff makes the product too expensive to profit from without a dairy license.
To apply for a dairy import license, you must meet the FAS's eligibility requirements. You should also be aware of the general limitations.
Applicants are actively doing business in the United States
Must maintain a valid email for licensing activities and reports
A license will only be valid for one tariff year
Applications must be completed before the tariff year begins
Each license contains an importer specific quota for a particular country
Importers need to meet 85% of their assigned quota if they want to renew the next year
These are just some of the very basic standards for dairy licensing. The origin, expected quantity, and specific product all affect the terms and conditions of a license.
Because of the wide variety of products, there are actually four different dairy licenses you can apply for.
Historical License
Non-Historical License for cheese
Non-Historical Licenses for non-cheese articles
Designated Importer - Cheese License
Each of these has additional requirements above and beyond the base standard.
Further details can be found through the FAS's licensing platform, the Agricultural Trade License Administration System (ATLAS). It is highly recommended that you speak with a customs consultant about your expected shipping needs. You want to be sure you actually need a license or can benefit from it before actually starting the process.
Licenses can get expensive and as of 2021, they cost $290 for each one (they are product and country-specific). If you are looking to import from multiple places or multiple products, you really need to make sure that it's worth it.
If any of your dairy imports are considered organic, there are additional regulations you may have to consider. Check out our article on importing organic food to the U.S. to learn more.
U.S. Food and Drug Administration (FDA)
The second major agency that regulates dairy imports is the FDA. As an agency, the FDA regulates all imports intended for human and animal consumption. Dairy, of course, tends to fall into that category.
The exception would be any dairy products not for consumption, food, medicine, or otherwise. Earlier we mentioned casein, a dairy product used to make certain plastics, paints, and glues. If you are importing casein that is not intended for consumption, you do not need to go through the FDA.
For everything else, the FDA acts as an enforcement branch. There are three government Acts importers working with the FDA need to satisfy.
Federal Food, Drug and Cosmetic (FD&C) Act: The Act was put in place to make sure all food and medicine coming into the U.S. were correctly labeled and sanitary. The standard makes all imports meet the same requirements as domestically produced items.
Bioterrorism Act of 2002: This requires prior notice to be submitted to the FDA before any imported food arrives at port. Human and animal diseases may still be present even when products are being shipped from approved nations.
FDA Food Safety Modernization Act (FSMA): Raw dairy products that are imported into the U.S. for further processing need to be kept in secure and sanitary manufacturing plants. These locations are inspected by the FDA and require annual registration renewal. Importers have to show proof that foreign plants also meet quality standards.
Some products are going to be at higher risk than others even when taking all precautions. Processed foods already sealed and ready for store shelves, even if they are daily products, aren't likely to be as flagged. Fresh products that are more at risk for spoiling may come under greater scrutiny.
Whether the products are high or low risk, all food entering the U.S. must submit prior notice. This is done through the Prior Notice System Interface (PNSI). Necessary documents are transmitted securely and it provides an alternative for importers who can't file through the CBP for some reason.
During the inspection process, the FDA and the CBP work together to ensure all imports are compliant with current standards.
Protect the Value of Your Dairy Imports
Avoid Penalty Fees from Delays
*After the application is complete, bond approval can be received from CBP within the same day.
Can I Bring Home Dairy Products for Personal Use?
Before you pack up that fancy cheese wheel from your European vacation, there are some things you should know. International travelers to the U.S. have to declare all agricultural items when coming back through Customs. This includes some dairy products.
The good news is that even if you do have something restricted, you won't get penalized as long as you disclosed you had it from the start.
Some products have no USDA import restrictions, as far as type is concerned, for personal use items. This is true even if you are traveling back from a country known for FMD.
Small amounts of liquid milk or milk products meant for infants and children (including breastmilk)
Properly labeled dry or powdered milk (including infant formula)
Commercially wrapped, fully finished items that are unopened
Butter
Butter oil
Solid, hard, or soft cheeses (but not liquid ones)
Other items can be brought back besides these. Oftentimes, even airlines themselves can assist you. Just make sure that whatever you are bringing back doesn't weigh more than 11 pounds. That is the threshold limit for personally imported dairy products.
If you'd rather not bring that vacation cheese back on the plane, or you want to send it home while you keep traveling, you can send it through international mail.
Remember that international mail still goes through Customs. Many items can be sent with no issues and no prior notice. That said, it's still important to check regulations before sending anything. You can access the FDA's international mail page or speak with a licensed customs consultant.
What is the Federal Import Milk Act?
Among the various types of dairy products imported into the U.S., milk and cream hardly count. In 2020, just over $50 million was imported and while that might seem like a big number, it's barely a drop, representing less than 0.0002% of all imports.
The Federal Import Milk Act (FIMA) was passed in 1927 to severely limit the profitability of imported milk and cream and encourage domestic production instead. FIMA specifically applies to the continental U.S. plus Hawaii and Alaska. It is also specific to cow's milk and not that of any other animals, such as sheep or goats.
Regulations are the same whether the milk and cream are meant for people or animals. It also doesn't make a difference whether it's meant to be directly consumed or used in the making of other foods.
FIMA requires importers who want to bring in milk to apply for a permit directly through the FDA. It is only good for one year and comes with significant restrictions.
All the cows have to be physically examined and screened as healthy for a year prior
Raw milk or cream requires cows to pass a TB (tuberculosis) test before import
The dairy farm and processing plant must pass a sanitary conditions inspection
Continuous monitoring of bacterial counts during transport
Temperature monitoring to ensure the product doesn't rise above 50॰F
These measures do ensure that any imported milk is kept safe and sanitary, but when you add the cost to just the base price of shipping, it can be cost-prohibitive. Considering the extent of the domestic dairy industry for milk and cream, it also isn't profitable. What we do import is often meant for outlying territories and protectorates not under FIMA restrictions or from overland trade routes with Canada.
Does Canned Milk Require an Import Permit?
Canned milk is often a staple for places that can't get fresh milk or for shipping out to other places. Evaporated or condensed canned milk that has been hermetically sealed to prevent spoiling does need a FIMA permit.
Food safety is a major part of FIMA. The prep and canning process for evaporated milk and sweetened condensed milk involves heat which kills off harmful bacteria. The sealing process itself then prevents spoiling so these products are safe to import from just about anywhere.
As a food and dairy product, you should speak with a customs consultant to determine if a USDA permit may still be required. Either way, it's a food item subject to FDA prior notice rules.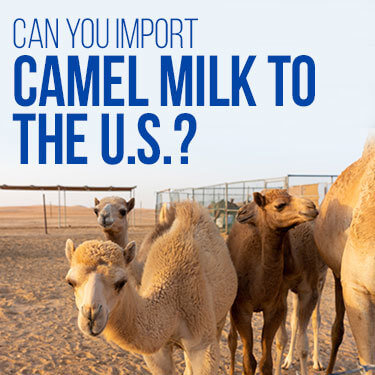 Can You Import Camel Milk to the U.S.?
For starters, selling domestically produced camel milk only became legal in the U.S. in 2012. Like sales of cow or goat milk, camel milk must meet all the food and safety standards set in place by federal and state governments. The number one requirement is that milk must be pasteurized to be sold commercially.
Internationally, camel milk is produced by several countries in the Arabian peninsula, Australia, and some countries in Africa.
While the USDA has approved camel milk imports, they are done on a case-by-case basis and only by contacting someone directly within the USDA's foreign import division.
The FAS has recently sent a delegation over to the United Arab Emirates (U.A.E.) to discuss trade and visit a camel milking farm.
In the future, there may be a set standard put in place that allows for the commercial import of camel milk on a larger scale. Until then, if you wish to import camel milk, you must speak with someone directly in the USDA.
Which Dairy Products Are Banned in the U.S.?
The FDA maintains that all products must meet their food safety standards whether they are produced domestically or imported.
There is no specific list of banned dairy products, but there are import bans on items that are made from or produced with materials and/or methods not allowed by the FDA.
In terms of dairy products, this would mainly include:
Raw milk (unpasteurized milk)
Raw milk cheese less than 60 days old
Products made with unpasteurized milk (pudding, ice cream, and others)
Raw milk, and products made from raw milk, have been deemed dangerous by the FDA because of the presence of certain bacteria. The CDC tracks outbreaks related to raw milk and raw milk products which can be especially harmful to children and people with compromised immune systems.
The FDA's current Import Alert system may be able to provide you with more specific information. You may also get in touch with a customs consultant familiar with importing dairy and dairy products.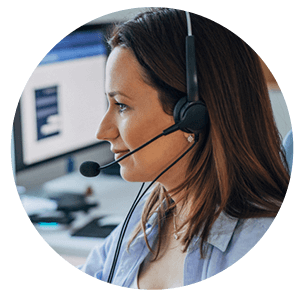 Get Import Advice From the Experts at USA Customs Clearance
Importing dairy products into the U.S. takes time and patience. Whether you're opening a specialty cheese shop or have discovered the best performance powders known to mankind, you're going to need the advice of experts.
USA Customs Clearance can be that expert. Our licensed Customs Brokers have assisted with imports from all over the world. Want to speak with someone directly? Our 30-minute 1-on-1 consulting sessions can get you started by reviewing basic requirements and outlining the first steps.
Once you're ready to go we are on hand to help with the rest of the process.
If you are completely new to imports, check out our New Importer Bundle for a set of tools to get you started.
Get in touch today and get on your way to a better importing experience.