When importing fire protection equipment, you're not just choosing a product. You're choosing a guardian, a line of defense between danger and your hard-earned business. Between complex import regulations and checking the equipment's compliance with local safety standards, challenges are everywhere.
According to the National Fire Protection Association (NFPA), importing fire protection gear involves rigorous steps. Every piece of equipment must meet the specific safety standards set by the U.S. through the NFPA. These guidelines are strict, designed to ensure that all equipment used within U.S. borders is capable of effectively managing and mitigating fire risks.
USA Customs Clearance is here to help you be a part of our nation's collective commitment to fire safety through quality imports.
Why Is Fire Protection Equipment Crucial?
Fire protection equipment plays a vital role in safeguarding both lives and property. Businesses are not just spaces for work, both customers and employees may spend significant time there. Safety should always be a top priority.
In a home setting, people may not think of fire protection beyond having a fire extinguisher handy. However, there are people living in areas at high-risk for seasonal fires. Here, the right fire suppression systems can mean the difference between total loss and a close call.
Having fire safety products in homes protects people's lives and belongings. Items like family heirlooms or essential documents often fall victim to even minor fires.
Various safety products include:
Smoke detectors
Fire alarms
Fire extinguishers
Residential escape ladders
Automatic sprinklers
Fireproof safes
Even if it isn't a legal requirement to have some of these items, more people are now looking to upgrade their homes with such systems. We can't all be firefighters, but it is possible to mitigate the effects of even large scale fires until help arrives.
In places like apartment buildings, fire protection equipment can also limit the spread of a fire. It makes it more manageable for first responders and protects firefighters in the line of duty. If the equipment is designed to send out early or automatic alerts, swift responses are more likely.
Read our article on importing air quality sensors. These items can be used to detect pollutants like smoke from fires.
Fire Safety Equipment for Businesses
For brick-and-mortar businesses, having fire suppression systems isn't optional. Enforcement of such laws comes from federal, state, and local governments.
There are also specific guidelines applied to business within:
Chemical production and storage
Oil and gas industries
Manufacturing plants
Restaurants
Hospitals and healthcare centers
Construction industries
Aviation
Warehousing and storage
Ocean ports and offshore facilities
Each of these industries often has to adhere to both general and specific fire safety guidelines. Organizations like the Occupational Safety and Health Administration (OSHA) and industry trade associations can enforce guidelines.
While exact requirements do vary by state, some of the equipment that businesses need includes:
Fire Extinguishers: They must be easy to access, have routine inspections, and have a replacement schedule.
Fire Alarm Systems: Automatic systems are crucial for early detection of fire. They can alert occupants and contact emergency services.
Sprinkler Systems: In larger commercial areas, these can put out or control a fire until help arrives.
Emergency Exit Signs and Lighting: These guide people to the quickest exit route in the event of a fire.
Fire Doors: Special made doors prevent fire and smoke from spreading to protect escape routes.
Some of these items have to be replaced or updated on a regular basis. Business and fire departments need U.S. distributors to have access to a wide range of imported products to meet the demand this creates.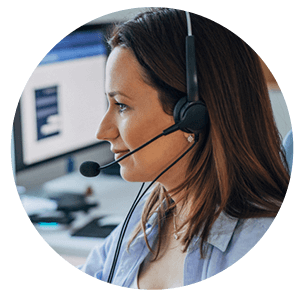 USA CUSTOMS CLEARANCE
Get Help Importing Regulated Products
Our Licensed Customs Brokers have experience with moving regulated commodities
In just 30 minutes, you can get up to three HTS codes confirmed.
Contact our Licensed Expert Consultant >
How to Import Fire Protection Equipment into the US
Importing fire protection equipment into the U.S. requires careful planning and a deep understanding of import regulations. Importers also have to make sure products meet safety standards. This means establishing partnerships with reliable overseas suppliers.
All imported fire protection and firefighting equipment must meet standards set by the National Fire Protection Association (NFPA).
The published standards help importers pick products that meet the required safety criteria.
How NFPA Standards Impact Your Fire Equipment Imports
While we have stressed the importance of NFPA standards, it's also necessary to mention that a manufacturer's obedience to them is voluntary. This is because the NFPA is not a branch of the U.S. government or even part of UN recommendations.
The NFPA is a global non-profit organization that aims to prevent fire, electrical, and other hazards through strict safety guidelines.
So why do NFPA standards carry so much weight with importers? Even though the organization doesn't have any of its own enforcement power, it's been adopted by those that do.
At all levels of the U.S. government, the NFPA standards are used as the legal basis for fire safety laws. Unfortunately, we can't say that all the guidelines are applied the same way across the board. As a general rule of thumb, the states with the strictest building codes are also likely to have similar standards for fire safety.
Regional Building Code Adoption Tracking (BCAT) sheets are released by the Federal Emergency Management Agency (FEMA) to track the progress states are making in adopting better building codes.
Top Rated States For Building Safety According to FEMA
| | |
| --- | --- |
| State | Adoption of Hazard Resistant Building Codes |
| New Hampshire | 99.20% |
| New Jersey | 98.90% |
| Florida | 98.80% |
| California | 98.60% |
| New York | 98.50% |
| Montana | 97.90% |
| Maryland | 96.70% |
| Nebraska | 95.40% |
| Georgia | 91.90% |
| Washington | 91.90% |
Source: FEMA
You can use this data as a point of reference, but finding the exact fire safety laws for the area you plan on distributing your imports to is better. There may be a state with a poor rating for codes, but high standards for fires.
For states that are prone to wildfires, such as New Mexico and Arizona, this could be the case. In short, when reviewing overseas suppliers, importers must consider two things. The first is whether their products meet the NFPA's standards. The second is how these standards are applied in their target states.
Is Your Equipment Compliant with US Standards?
Importers should always ask this question because the standards accepted by the U.S. change often. The NFPA guidelines, used by many authorities, are regularly updated every three to five years.
Depending on which guidelines apply to the imported products, it's a good habit to assess whether they still meet current standards.
For importers, the five most relevant NFPA standards and related products are:
NFPA 10: Portable fire extinguishers
NFPA 13: Fire sprinkler systems
NFPA 72: Fire alarm and emergency communications systems
NFPA 96: Equipment for restaurants and commercial kitchens
NFPA 101: Building construction
There are a few hundred other codes, some dealing with fire safety products.
Others deal with things such as:
Construction materials
Fire fighting equipment
Fire hose materials
Self-Contained Breathing Apparatus (SCBA) tanks
Protective clothing and bunker gear
Ground ladders
Fire hose connections
Chemical coatings on products
Ovens and furnaces
If you're planning on importing something that can cause fires, stop fires, or affect how fires burn, the NFPA has a guideline for it.
As an importer, you need to keep ahead of these updates. A product that met former standards might not meet a current edition.
What Are Common Import Issues When Importing Fire Safety Equipment?
While importing fire safety equipment can be very profitable, you'll still need to manage a few challenges. Even after looking into your suppliers and double-checking equipment standards, you still need to get through the actual import process.
The Customs and Border Protection (CBP) agency has its own standards that need to be followed for things such as:
Regulatory compliance
Customs procedures
Quality assurance
When you know the common issues, you can address them from the start and keep your import operations streamlined.
Understanding Import Regulations and Procedures
Getting through complex import regulations is often the biggest challenge. Every product that enters the U.S. must go through customs.
Getting through the CBP smoothly means mastering a system of:
Paperwork
Inspections
Duties and taxes
Applying specifically to products for fire safety or suppression, expect the CBP to take an extra look at your incoming shipments. Products required to meet the highest quality standards are the ones most likely to get flagged for inspection.
The biggest challenges will come in the form of Harmonized System (HS) Codes and equipment certificates.
For more information on general import/export regulations, check out our article, "How to Clear U.S. Customs With Cargo".
How to Overcome Customs Challenges When Importing Fire Protection Equipment
A slight mistake in the documentation or a misunderstanding of the customs regulations can lead to serious delays. In some cases, shipments are rejected outright. As mentioned, some of the biggest challenges for importing fire protection equipment lie in HS codes and safety certificates. Why these two?
HS Codes
These codes are used internationally to classify thousands of different products. However, the equipment used for fire safety and protection doesn't fit neatly into any single category. Considering how complex the system is even for products that do, getting the wrong code is all too easy.
Take fire extinguishers as an example. Officially, they are part of the category Liquid Dispersing Machines. Within this category, there are separate codes for portable fire extinguishers. However, the liquid inside fire extinguishers is under an entirely different category. Getting these confused could result in heavy delays and fines while the issue is sorted out.
That's just one example. Other products like sprinklers and fire alarms have similar concerns.
Safety Certificates
The NFPA has a certification program that makes it easier to recognize quality products. These are granted to show goods are being manufactured and tested to the highest standards. Even designs need to have approval.
Importers don't actually apply for these. They should be provided by your chosen suppliers. Once you have it, keep it as part of your records, especially if you'll be using the supplier regularly. It's a good way to keep track of the specific standard the product meets, and when it's likely to be updated.
Other agencies that may issue or request safety certificates include:
Food and Drug Administration (FDA)
While the CBP won't issue certificates of its own, it will enforce those of these partner government agencies.
The best way to overcome these challenges is to work with import experts. An experienced and licensed customs broker has the training and knowledge to keep out of major issues.
At USA Customs Clearance, we offer import consulting sessions where you can speak 1-on-1 with a licensed agent. Taking the time to get all your documents and codes in order can save you thousands of dollars down the line in possible penalties or even lost goods.
USA CUSTOMS CLEARANCE
Become An Importer In Only 10 Minutes
Filing Is Time-Consuming.
Avoid Making Mistakes and Extra Costs.
We Submit Directly To The CBP.
Start my Registration >
Choosing a Reliable Fire Protection Equipment Supplier Overseas
Your path to importing begins with finding the right supplier. It's important to hold your suppliers to high standards.
When doing your research, ask the following questions:
Are they capable of adapting their products to comply with new or revised standards?
Can they provide you with updated NFPA compliance certificates?
Do they meet the labeling requirements of the CSPC?
Are they open to third-party inspections to obtain the needed certificates?
These questions are on top of the main standards that any U.S. product supplier should meet. Experienced importers know what to look for, but if you're new to the business, there's a learning curve involved.
Points to consider include:
Company credentials and industry record
Manufacturing processes
Quality assurance protocols
Ability to meet shipment deadlines
Supportive and responsive customer service
If it seems overwhelming, consider starting with common exporters. There are a few major nations in the fire equipment export industry to choose from. Many of these are already used to operating with U.S. and NFPA standards in mind.
Countries that routinely supply U.S. fire safety product distributors include:
There are benefits to importing from each of these countries. China is known for its competitive pricing and vast manufacturing capacity. Germany is famous for its advanced technology and high-quality products.
If you're looking for a price break, Mexico and the U.S. have a free trade agreement. As members of the USMCA, you can benefit from reduced tariffs. Its location along the southern border means you get to save on shipping costs while improving speed.
What do Fire Suppression Equipment Suppliers Offer?
Suppliers can offer a wide range of fire safety products depending on the target audience. Whether products are being marketed to businesses, individuals, or government funded fire departments, they must meet international safety standards.
Beyond actual fire prevention, suppliers should be able to provide complete systems and related components. They may also be able to provide products related to fire safety equipment.
This includes items related to:
Above all, you want to be sure that they are demonstrating a commitment to safe, quality materials. When you work with us at USA Customs Clearance, we are dedicated to helping you find and import quality products.
USA Customs Clearance Helps Forge Your Path Through Fire
Starting the journey of importing fire protection equipment doesn't have to feel like walking through flames. With the right guidance, you can navigate the complex maze of regulations, supplier vetting, and import procedures with ease and confidence.
At USA Customs Clearance, we specialize in providing a range of services tailored to importers in every industry.
Import consulting services
Importer of Record (IOR) registration
Manifest Confidentiality filing
Know what to look for and how to make it available for local business and communities. Reach out to us today at (855) 912-0406 for a risk-free quote, and get started now.