There are many options for importing leather goods to USA. Like any material, leather varies in quality and it can come from many different sources. It can be imported in its raw, unfinished form or as market-ready goods. Used in thousands, if not millions of applications, leather goods remain a highly marketable commodity.
The Federal Trade Commission (FTC) maintains a Leather Guide for select products to prevent misrepresentation of materials. Exotic leather goods sourced from foreign wildlife require an import license from the United States Fish and Wildlife Service. Leather sourced from protected species is subject to further regulation.
See how commercial imports of leather goods into the U.S. are made possible and what steps you need to take to enter the industry.
Importing Leather Goods to USA: Handbags to Footwear
As an import, leather goods represent a great variety of products. From high-end items like designer shoes, handbags, and wallets, to humble work gloves - leather products can be found everywhere.
If you plan to begin importing leather products for commercial retail, it's important to understand the different types and grades of leather.
Actual leather products tend to fit in one of seven categories.
Bonded Leather: a blend of real leather fibers with synthetic materials
Aniline Leather: natural leather that may be dyed or made directly from tanned hides
Nubuck: a top-grain leather that has been buffed to a smooth surface
Suede: leather that has been finished in a way that creates a fuzzy surface
Napa Leather: full-grain, unsplit leather
Chamois: porous and absorbent material, often used for polishing soft surfaces
Patent Leather: material that is treated to have a glossy, plastic-like finish
Then there are the actual grades of leather, which indicates the quality of the product. If you are looking for a new import product, you should be aware of which is which. Depending on the source, leather can be pretty thick and it's a common practice to split hides into two to three layers if possible.
The determining factors for quality are how the layers are used, treated, and finished.
Genuine Leather: This is the lowest quality and is made by gluing together different layers of leather to create a smooth and uniform look.
Top-Grain Leather: A single split of leather that usually has visible imperfections sanded down and can be made into multiple finishes. Considered to be mid-grade leather.
Full-Grain Leather: This is the highest quality and uses an entire unsplit hide. Products made with full-grain leather may include imperfections from scars or even brands.
Depending on the type of leather product you want to import, the needed type and grade will be different. For example, if you plan on importing leather work gloves, you wouldn't really need something full-grain or with a patent finish. For women's handbags, you might want to up the quality, but still have room for different finishes and textures.
What Is Leather Made From?
The majority of leather used in commercial products is actually a by-product of the meat industry. True leather is the cured and tanned hide of an animal. As such, leather is one of the top renewable resources in the world.
The nations with the greatest populations of traditional meat animals tend to produce the greatest number of raw hides and skins for leather work.
Leather production by Animal Type
| | |
| --- | --- |
| Animal | Percentage of Leather in World Market |
| Cattle and Buffalo | 67% |
| Sheep/Lamb | 12% |
| Pig | 11% |
| Goat/Kid | 10% |
| Other | <0.5% |
Source: International Council of Tanners
The United States, with its thriving cattle industry, is one of the top exporters of raw hides and skins in the world.
Where Does the U.S. Get Its Leather Goods From?
It's worth pointing out that leather and leather products can have very different origins. A high-end leather purse from France or Italy can be made with cowhide from Brazil.
In terms of finished leather products, the number one exporting country of leather products to the United States is China. If you focus only on leather apparel, the top exporter to the U.S. would actually be Italy, followed by China.
Leather Good Import Values by Nation - 2021
| | |
| --- | --- |
| China | $251 million |
| Italy | $188 million |
| France | $143 million |
| India | $135 million |
| Vietnam | $107 million |
Souce: Statista
Despite the continued tariff increase that raised duties and taxes on most imported goods from China, including leather products, it does remain the number one source.
More information on China's tariffs can be found in the article, Section 301 Tariffs: A Comprehensive Guide.
For those who are just starting to get into commercial leather imports, you may have better luck with other nations. Many are taking advantage of the current trade war with China to ramp up their own industries.
Vietnam and Cambodia are among the nations entering the leather goods export market. Between 2019 and 2020, Cambodia actually increased its exports of leather goods to the U.S. by 31.9%. While it doesn't have the market share that China does, for new importers, it represents a unique opportunity.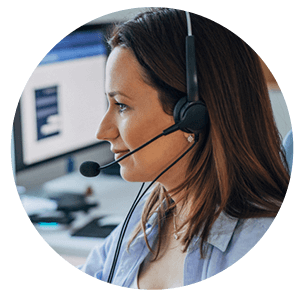 What Are The Most Popular Imported Leather Products?
In choosing which leather products to import, you want to go with something that is both popular and profitable. The U.S. does have a thriving leather goods market, so importing the right products is especially important.
Going only by current import value, the most popular imported leather products are handbags. According to the Observatory of Economic Complexity (OEC), in 2020 the United States imported $11.1 billion worth of handbags from multiple countries. Leather bags, whether purses, backpacks, or duffles, are major icons within the fashion industry.
Most Imported Leather Products by Value
| | |
| --- | --- |
| Handbags | $11.1 billion |
| Footwear | $7.63 billion |
| Apparel | $2.28 billion |
| Saddlery and Harness | $1.92 billion |
| Belts | $1.9 billion |
| Gloves | $1.79 billion |
Source: OEC
Turning imported leather goods into profit is possible. You just need to find quality products and the right market. Whether you are importing for domestic distribution or for re-export, sourcing your products correctly and responsibly is important.
Do I Need a Permit to Import Leather Products?
The need for an import permit will depend on the type of leather being used in the product being imported. The vast majority of products available for import are made from domesticated animals such as cattle and sheep. There is no U.S. import license required for leather products made from domesticated animals.
While the U.S. Department of Agriculture (USDA) does have some regulatory power over raw animal hides, it does not oversee the import of finished leather products.
Leather products, finished or as hides, that can be classified as wildlife products are another matter. According to Multilateral Environmental Agreements, a wildlife product is any product made from a recognizable part or derivative of a wild species. The species does not need to be endangered to qualify as wild.
This would also include wild animals that are "farmed" for the purposes of obtaining a specific hide or pattern.
Leather products from the following animals would be considered wildlife products.
Snakes and Pythons
Alligators and Crocodiles
Deer
Beaver
Shark
Stingray
Ostrich
This is hardly a complete list, but it does represent some of the more common exotic leathers available commercially.
To import wildlife products into the U.S. for commercial distribution, you must apply for a permit from U.S. Fish and Wildlife Services (FWS). An FWS permit cannot take the place of a CITES permit issued for the import of products made from endangered species.
Other kinds of licenses issued by the FWS, such as those for sport-hunting trophies or exotic personal pets, are also not a substitute for the actual import/export license.
The application form, 3-200-3a for U.S. importers, or 3-200-3b for foreign buyers, must include the following information:
Any other or previous permits issued by the FWS
Description of the wildlife product
The type(s) of animals
Business address (not a P.O. Box, retail postal, or mail service center)
Completed in English
Include name, address, and phone number of U.S. Agent (for foreign applicants)
Both domestic and foreign importers must pay a $100 fee for a new permit or for a renewal of an existing permit. Any amendments to the permit information cost an additional $50. Importers should realize that a permit application takes about 60 days to fully process and plan accordingly. The permit is good for one year.
Can I Import Raw Leather to the USA?
Raw leather and hide are the by-products of the meat industry that make a commercial leather market possible. Compared to the import and export of finished products, the world market for raw hides is more diverse.
Importing raw leather into the U.S. is possible but not always profitable. In fact, the two major nations that the U.S. would traditionally import from, Italy and Brazil, have seen drastically reduced numbers. The U.S. itself exports far more raw leather and hide than it imports.
There is actually a strong possibility that leather products imported from China were made with U.S.-sourced leather. As of 2020, China was the biggest importer of raw hides and skins from the U.S., accounting for 33.9% of the total.
That being said, if you import fully tanned hides from any animal, there are no USDA restrictions. The import license from the FWS would still be required if the raw leather comes from a wild species.
If the hides are hard-dried, flint-dried, or untanned, the USDA may issue some kind of hold when imported. These may require the importer to complete a few tasks.
Obtain a certificate of origin
Obtain an APHIS VS form
Submit to decontamination treatments
Obtain a Biological Control Organism Permit
Most of these precautions have to do with the country of origin. Untanned hides, especially from birds and pigs, can contain all kinds of disease-carrying pests, such as ticks and beetles. Feathers are also easily contaminated by various things, including blood and feces.
If you do choose to import raw hides and skins to the US, make sure they come from reputable sources. The source animals should be well cared for and processed humanely.
Review your documents to ensure they and your imports comply with standard procedures for all U.S. consumer goods.
Standard documents include:
Bill of lading
Export licenses (if required by the nations of origin)
Commercial invoice
Certificate of Conformity
Depending on the value of the products, you may also need to apply for a Customs Bond to make sure all import duties and tariffs are covered.
Are There Restrictions on Any Leather Products?
Restrictions on leather products come in two forms - the source of the material and the label requirements needed.
We've already discussed some of the limits on source materials. Products made from wild animals or endangered animals have the greatest restrictions. Aside from the FWS permit required by the U.S., each nation may have its own set of restrictions that an importer would need to comply with.
The nation of Bahrain, for instance, requires an industrial license for companies wishing to export any leather products and even leather substitute products.
Nations participating in the Convention on International Trade in Endangered Species of wild fauna and flora, more often referred to as CITES, will each have an in-country office that handles permitting for products that are made from endangered species.
International regulations may apply if the animal the product came from lives outside of known borders. For example, a product made from an animal that was caught in international waters.
Leather Product Safety Standards
To turn cowhide or any other kind of animal skin into an actual product, there are different chemical and biological agents used. Importers investigating new suppliers should ask specific questions about the leather used in every product considered.
Foreign manufacturers should be able to provide you with a list of their leather providers and lab test reports on the finished products.
Performing different tests on finished leather products reveals several attributes.
Determines physical properties such as durability
Breakdown chemical properties (from the tanning process)
Checks for color-fastness in dyed products
Some suppliers and manufacturers provide such tests willingly, especially if they have been operating for a time. If they don't offer the tests automatically, it's good practice to request a formal lab test. This ensures good quality and provides the necessary information for proper labeling as well.
A supplier who isn't willing to provide this basic information isn't one you should take a chance on.
Some safety standards vary based on the type of leather product. Standards for clothing and apparel are higher than suitcases or handbags. This is because the regulations for leather goods come from general consumer goods regulations.
What safety standards your leather import product must ultimately comply with depends on the intended use. This is why labeling requirements should be determined beforehand.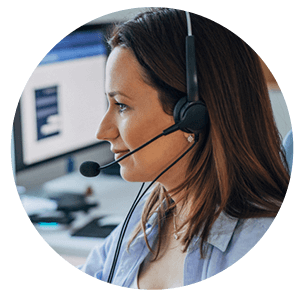 What Are the FTC Leather Guides?
Few products are made entirely of leather from start to finish. Shoes have soles and laces; purses have inner liners. Even leather belts have metal buckles. For those that want to give the appearance of a completely leather product, but without the actual leather, there are options.
The FTC officially put the Leather Guides into practice to regulate what can legally be referred to as a leather product. With a great variety of imitation leather products on the market, as well as leather processing practices, a little guidance is helpful. This guidance is federally mandated through 16 CFR part 24.
According to the leather guide, if you manufacture or import a product that looks like leather, but isn't, it needs to be pointed out. If the leather from one animal is being embossed to make it seem like another, it also needs to be pointed out. This is a common way that people get the look of exotic skin, like crocodiles, but at a cowhide leather price.
Besides the embossed imitation, this would also apply to dyes. In products where the hair of the animal on the skin has been preserved, it can be made to imitate something else, like a zebra or giraffe.
Aside from applying to the manufacturing of leather products, leather guides also apply to the following:
Sale and distribution
Marketing
Advertisements
These laws are meant to protect the leather industry as well as keep the consumer informed of all materials in their products.
Labeling Requirements for Leather Products
Beyond the identification of what is or isn't leather, the FTC doesn't involve itself much further.
Labeling requirements themselves were standardized after the Fair Packaging and Labeling Act (FPLA) of 1967. Enforcement falls under the Consumer Product and Safety Commission (CPSC) at this point in the import process.
The more complex a product, such as being made of multiple materials, the more detailed the label requirements are.
The CPSC can issue a customs hold for your products if they fail to comply with labeling requirements.
Leather Clothing and Apparel
Starting with the basics - leather clothing. The label itself should be easily visible and have a font easy to read. The following information must be available:
Manufacturer
Country of origin
Fiber and material makeup
Care instructions
Any disclosures of imitation leather
Many people will judge a leather's quality on the place of origin. Leather from France or Italy will be seen as better than leather from China. You should recall that the actual hides might have come from many different areas.
The techniques used to create the final product may be different in each country, but full-grain leather, regardless of the country - is still full-grain leather. If you want to advertise a product as being 100% of one nation, then you need to use manufacturers and suppliers who can provide proof of origin for each component of the product.
Seeing as how this can be very difficult to do, you want to make sure origins aren't being falsely advertised when the product goes to market.
For more information on importing clothing, check out our article, "5 Rules for Successfully Importing Clothes to the U.S."
Leather Footwear
From high heels to work boots, shoes have many different components. The same information provided for leather clothing must also be provided for footwear.
In addition, details on the kind or type of leather and any additional materials must also be provided. Much of this information is provided through symbols rather than text, and many of these symbols are seen as universal in practice.
Simulated leather
Embossed leather
Processed leather
Man-made leather
Coated leather
Leather
The materials list must be specific to each part of the shoe - lining, sole, uppers, and so forth.
If any part of the shoe really is just leather, it means it has a coating no thicker than 0.15 millimeters. After that, it must be labeled as coated leather.
Leather Furniture and Home Goods
Products for the home, especially things like sofas, need to comply with flammability requirements. The abundance of material in upholstered furniture, regardless of the upper lining, makes them real hazards in the event of a fire.
According to the Annual Fire Loss Report, upholstered furniture fueling a fire accounted for about 390 deaths in one year. In June of 2021, the CPSC issued a federal flammability standard.
The label stating that the furniture is compliant with the new standards was officially enforced on all types of upholstered furniture, including leather furniture, starting June 25, 2022.
Other types of leather products like decorative pieces and small accessories, don't need any additional documentation or labels.
Leather Apparel and Goods for Children
Products for children, both in the U.S. and elsewhere, often fall into a slightly different category of labels and requirements. Leather materials meant for children (anyone 12 and under) are also held to greater specific requirements.
One of the biggest differences between adult and child label enforcement is the range of enforceable items. For adults, there are differences between a sofa and a jacket. When leather products sold in the U.S. are aimed specifically at children, everything from mini armchairs to teddy bears falls under the same additional label regulations.
Importers must obtain a Children's Product Certificate (CPC) for leather products aimed at anyone 12 and under. This document must include:
Product description and name
Applied standards
Importer contact information
Testing lab contact information
Quality test date
Exact manufacturing location (city, province, country)
Manufacture date (month and year)
In the U.S., there are two sets of standards commonly applied to children's items. The first are those issued by the CPSC. The second standard comes from the American Society for Testing and Materials, ASTM. If standards from both were followed in the manufacturing process, then each much be listed.
The lab facility testing the materials used in the product, including the leather, should be selected from a list approved by the CPSC. If you attempt to use another lab, the CPC won't be approved and your products won't enter the market.
More specific to leather products, children's options must also meet the Consumer Product Safety Improvement Act (CPSIA). Compliance here means that leather products have a CPSIA Tracking Label. This way, if something is wrong with the product, it can be traced to an exact source.
The label provides
Importing Company's Name
Production/Manufacturing Location
Production Date
Batch Number
If you cannot find a CPSC lab close to the manufacturing area where your leather imports are made, it is still possible to import them. Neither the CPSC nor Customs and Border Protection (CBP), hold foreign manufacturers responsible for labeling. Importers may have the option of shipping products in and having the labels applied in domestic factories.
This ensures the proper language and provides access to approved testing facilities. Depending on the port of destination, you may even be able to have this done at a bonded warehouse. Such warehouses allow import duties to be waived for about five years, or until the goods are ready for distribution.
This process is very useful for children's items, but it can be applied to most imported products, leather or otherwise.
Anyone focused on getting into the children's product import market needs to review standards very carefully. Working with an experienced customs broker who can help you navigate those standards may be the best solution.
California Proposition 65
If you plan on selling your imported products within the state of California, whether directly or via eCommerce, you must also comply with additional state laws for product labeling.
Because it is the only state with such a law in place, most foreign manufacturers are going to violate it in one way or another. What is it exactly?
Californian Proposition 65 (Prop 65) requires the placement of labels on a number of consumer products that warn consumers about the presence of chemicals known to cause cancer or cause reproductive harm.
Leather products are one of many commodities that fall under Prop 65 jurisdiction. The California Attorney General's Office enforces this law and penalties can run as high as $2,500 per day for violators.
If any of the following apply to your imported leather products, a Prop 65 warning label is needed.
Might contain a chemical that exceeds Safe Harbor levels as recognized by the state of California
Might contain chemicals that the state does not yet have Safe Harbor levels for
Contains any amount of about 900 different chemicals recognized by the state as being potentially harmful
The last update to Prop 65 was made February 25, 2022. Information on importing products meant for distribution in California can be found through the California Office of Environmental Health Hazard Assessment (OEHHA).
Leather products manufactured in China and Vietnam are not Prop 65 compliant by default. If you want a manufacturer to produce a leather product that specifically meets Prop 65 standards, you need to explicitly say so. If you find such a supplier and they can provide clear evidence of compliance, you might be exempt from the warning label rule.
Document and Permit Mistakes Could Cost You Thousands in Fees
Added Bonus if You Take Action Today - Less Money or Extra Consulting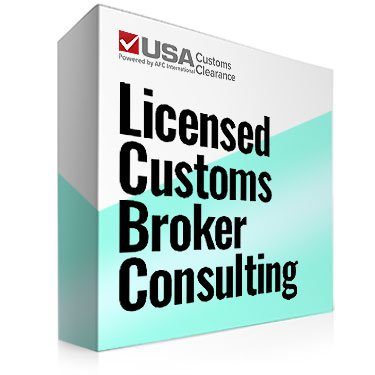 Licensed Customs Broker Consulting
Our Licensed and Experienced Customs Brokers make sure you have the right documents the first time so you and your clients can benefit from a smooth and easy import transaction.
Schedule Your Session Now
Import Quality Leather Products With Help From USA Customs Clearance
For importing leather goods to USA, there is no better partner than USA Customs Clearance. Our Customs Brokers are licensed and have years of experience in the import industry.
We know you want to bring quality products in and we want to help make that happen. Speak with a licensed Customs Consultant 1-on-1 to get you on track and ensure your shipment's compliance.
Get assistance with
For those new to importing, we offer New Importer Bundles that cover everything you need to start importing successfully.
Give us a call today at (855) 912-0406. Schedule your consult now and be on your way to import success.