Importing perfume to USA means entering a market of many different scents in more ways than one. What is and isn't considered perfume can vary by product description and fragrance. Mostly associated with beauty products, perfume markets are highly competitive and importers must make sure their suppliers are legitimate and trustworthy.
The Food and Drug Administration (FDA) has authority over imported perfume per the Federal Food, Drug & Cosmetic Act (FDA&C Act). Under this act, perfumes intended for use on the human body are defined as cosmetic products. Perfume oils or essential oils advertised as any kind of health product could be classified as drugs.
Learn how regulations for perfume imports vary by ingredients and purpose, so you can choose the best products from the best places.
Importing Perfume to USA From Around the World
The concept of perfume has been around ever since people started paying attention to how they smelled. Since the desire to smell pleasant seems nearly universal, perfumes of all kinds developed all around the world.
Importing perfume to USA buyers means providing products to the largest consumers of perfume in the modern world. As with many beauty products, there are wide ranges is tastes and preferred qualities.
Any scented or fragrant product may contain perfume, but that doesn't mean it is perfume. Specific language on import documents and labels is crucial for correct payments and duties upon entering the United States.
This article will focus on products intended for cosmetic use on people such as:
Perfume
Toilet/Toilette Water
Cologne
Aftershave
Body Mist/Spray
While there is further variation even in these products, most of them are intended for purely cosmetic use. Products made with fragrance or perfume oils that are not intended for direct use on human skin, such as room sprays, are regulated the by Consumer Product Safety Commission (CPSC).
Further information on CPSC products is found in our CPSC Holds article.
Is Perfume Regulated By The FDA?
The FDA is the enforcement agency for the FDA&C Act that includes all varieties of perfumes meant for human use. Because of this position, the FDA does regulate all perfume products made in the U.S. and imported from overseas.
This regulation only extends to products that are intended for U.S. distribution. Not a loophole in the traditional sense, but it does mean that the FDA cannot require importers to obtain pre-approval before bringing products into the country.
For importers who bring products in for re-export purposes, this is useful since you can focus on the foreign market you wish to export to only for labeling and regulations.
If you are intending to sell in U.S. markets, however, you need to understand that while the products can come in and even be sold without pre-approval, they still need to follow formal entry requirements. All products need to pass standard inspection by Customs and Border Protection (CBP).
For perfume imports, the CBP requires the following documents:
Entry summary
Bill of Lading
Customs Bond - CBP Form 301
Commercial invoice
Your products are on a time limit from the moment they enter Customs. Importers have five working days from the time goods enter the country to file necessary documents and get products out of the port of entry.
If products aren't picked up or documents aren't provided after 15 days, your perfumes are transferred to a General Order (GO) warehouse. Storage fees here are steep and you risk having your goods sold at a public auction.
Are Perfumes Cosmetics?
Yes, perfumes and toilet waters that are simply meant to make people smell better are considered cosmetics per the FDA&C Act.
This extends to colognes, body mists, and other liquids made with perfume oil that are not marketed as personal care products in any way, shape, or form.
The moment a product advertises itself as having any kind of medicinal use, even something as simple as saying that a scent promotes better sleep, it can technically qualify as a drug and be subject to stricter regulations.
Further information on importing cosmetics and their label requirements can be found in "How to Import Cosmetic Products Into The U.S."
If you can avoid that personal care product label, importing cosmetics becomes a straightforward business that enjoys lower than average import duties.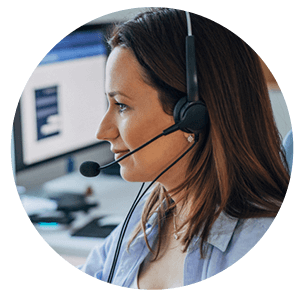 Perfumes With Color Additives
Besides a personal care product designation, you also want to be aware of the basic ingredients that go into the types of products you plan on importing. Perfumes dyed with color additives will need pre-approval from the FDA before import.
To get around this, most perfume and cologne manufacturers don't actually use color additives. Producing consistent scents and fragrances is a sensitive scientific process and unnecessary additives for color are usually avoided. If color matters to marketers, tinted or colored glass bottles are a simple solution that won't affect chemical makeup.
There is a process to have color additives certified by the FDA. Perfumes made with certified color additives are allowed entry.
Certified colors are given specific designations such as:
Prefix that starts with FD&C, D&C, or External D&C
Specific color identification
Designated number
If a color additive does not have these specific designations, it may still be uncertified and cannot be imported without additional approval from the FDA.
What Is The Fragrance Loophole?
The beauty industry is worth billions of dollars and is highly competitive. This combination tends to inspire counterfeiters and drives companies to closely guard their ingredient recipes.
Some companies, especially those that market health and wellness products, don't have much choice in releasing full ingredient lists because they require FDA authorization to enter the market. The perfume industry can take advantage of the fragrance loophole.
The fragrance loophole is a provision of the Fair Package and Labeling Act of 1966 that states fragrances qualify as a trade secret.
It can take hundreds of chemicals to create fragrances, so rather than having them all listed out perfume companies are allowed to list 'fragrance' as a single ingredient. This is allowed regardless of how many things went into actually creating that specific scent.
How Do I Get On The FDA Approved Cosmetics List?
As mentioned, cosmetic perfume products don't actually need FDA approval before they are sold. There is no single list maintained by the FDA of approved cosmetics or perfumes.
In order to import products successfully, you simply need to stay away from products with recognized dangers. If you want to take extra precautions, you can choose to import perfumes from companies that are members of the Voluntary Cosmetic Registration Program (VCRP).
The VCRP is a way for cosmetic firms, including those who produce perfumes, to file a Cosmetic Product Ingredients Statement.
To find products, you would search under the category for fragrance preparations which includes:
Colognes
Toilet Waters
Perfumes
Powders
Sachets
Firms that register with the VCRP may use that as part of their marketing platform. However, you should be aware that the fragrance loophole still applies here. Manufacturers can still choose to keep the exact chemical makeup of their fragrances hidden.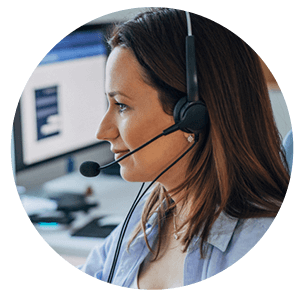 What Is A Parallel Perfume?
To understand what a parallel perfume is, you first need to grasp the concept of parallel goods in general. Parallel goods are products sold in a grey market setting. This means they are being sold through channels other than those authorized by the brand owners.
A parallel perfume is not a counterfeit product, but it is distributed through an unauthorized seller.
For example, a boutique in Spain has ordered large quantities of a popular high-end perfume but is unable to sell it. The owner decides to list the excess products for sale through an online platform such as Amazon or Alibaba at a reduced price.
The boutique is the authorized channel. The online platform is the grey market. High-end brands can end up in a grey market because of legitimate overstock issues. These are usually the same brands that try to limit their supply to avoid these exact situations.
While not illegal, it can place an importer trying to purchase products for resale in a tricky position. Technically speaking, you would be continuing the grey market by selling or distributing the product again.
Importing products when you aren't sure of their true country of origin can also open you up to counterfeit risks. Knowingly obtained or not, getting caught by the CBP with counterfeit goods can mean the end of your business.
You face serious consequences if the CBP even suspects that your products may be counterfeit.
Suspected products can be held by the CBP for up to 60 days
Importers are responsible for paying inspection and storage fees during a hold
Confirmed counterfeits are destroyed and the cost is passed on to the importer
The CBP can levy an additional fine that's up to double the market price of the real product
The incident goes on your import record and future shipments are more likely to be held back and searched
The safest way to avoid these risks is to always go through legitimate supplier channels. Importers and exporters need to be upfront about where products are coming and going.
Which Country Makes the Best Perfume?
Finding legitimate products means working directly with the nations where they are manufactured. Any customs broker will tell you this is the safest way to make sure your perfume imports are legal and safe.
Lovers of perfumes and colognes will tell you that the best perfumes come from Europe, with the very best coming from France.
Other countries with established reputations in the perfume industry are:
Spain
Italy
Germany
United Kingdom
These nations, especially France, are home to some of the most recognized brands of perfumes and colognes. Many are made with natural oils derived from flowers and plants that have been specially cultivated for that exact purpose for a few hundred years.
For the most part, these nations also represent the highest value of exported perfume products. However, other producers have started to make a name for themselves in the industry.
Top Perfume Exporters to the US - 2020
| | |
| --- | --- |
| Country | Value of Imports |
| France | $761 million |
| Spain | $179 million |
| Germany | $85.4 million |
| Italy | $105 million |
| United Arab Emirates (UAE) | $57.8 million |
Source: OEC
Rising costs in sourcing and distilling the natural oils traditionally used in perfumes have many manufacturers turning to synthetic ingredients. Besides lowering the cost of production, these changes have allowed new competitors to enter the fragrance market.
Among the nations with the fastest-growing industries are:
United Arab Emirates
Turkey
Kuwait
Bahrain
Czechia
Perfumes and colognes made from synthetic materials are rising in popularity among consumers as well as manufacturers. This opens up market opportunities for importers who want to source well-made, but comparatively inexpensive products for mass distribution.
Perhaps one of the more unlikely nations gaining in popularity for their products is the UAE and its surrounding neighbors.
Importing Perfume From Dubai
Dubai is actually the largest city of the UAE, a nation composed of seven different monarchies. When you import from Dubai, you are working within the Emirate of Dubai, the largest of the monarchies.
The UAE's strong economy and reputation for luxury mean that many manufacturers are moving production facilities there. Fragrance distributors are partnering with locals to produce new luxury brands reflecting the unique tastes of the area.
To export products out of the UAE, such as perfumes, you will need to follow these procedures:
Register with the UAE government as an importer/exporter
Hire a shipping agent to make export bookings
Complete an Export Declaration document
Check with the local Chambers of Commerce for required certificates or permits
You will still need to find a local source and perhaps work with a freight forwarding company for local transport. A customs broker can ensure that products are classified by their correct Harmonized Tariff Schedule (HS code).
Check out our HTS lookup tool to see how your products may be classified.
Following this process for imports from any country, not just the UAE, ensures you pay the correct duties from the beginning.
Incorrect duty payments up front, whether higher or lower, create issues down the line when documents are being reviewed.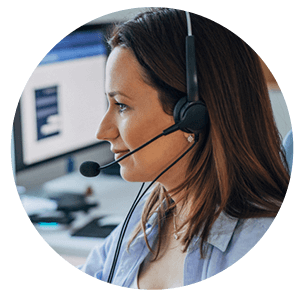 The Future is Fragrant With USA Customs Clearance
The market for perfumes is expanding and so are opportunities for importers. Securing quality products and vetting suppliers takes time and energy. USA Customs Clearance is here to make importing perfume to USA buyers easy and hassle-free so you have more time for your business.
Our licensed and experienced Customs Brokers have decades of experience in the import industry and specialize in a variety of different products. Schedule a 1-on-1 consulting session with one of them today and get the advice your business deserves.
In addition to consulting sessions we offer:
New to importing? Ask about our New Importer Bundles, specially designed with you in mind.
Call us today at (855) 912-0406 to speak directly with a representative. If you already have an import scheduled, request a session online now for a final review of your import documents.