There is a critical need during times of the year for certain types of medical equipment. Importing ventilators and face masks is extremely important to keep up with medical needs of both patients and the medical personnel that care for them. Both importing documents and tariff issues arise during ventilator shipping needs.
With the help of USA Customs Clearance, powered by AFC International, we are here to provide essential import consulting services to help you on your quest of importing ventilators to the United States. We have all the tools you need to help you through the supply chain maze and help you find a supply chain plan that is both fast and economical. Let us handle the work for you so you can concentrate on finding ventilators for those that need it most.
What is a Ventilator and How Does it Work?
Ventilators have always been a critical medical device in U.S. hospitals and in hospitals around the world. But never have these pieces of equipment meant so much to so many people during a crisis.
So, what is a ventilator and how does it work? A ventilator is essentially acting as a patient's lungs when their lungs aren't working properly or a patient isn't strong enough to breathe on their own.
A ventilator forces air into the lungs of patients through a tube that is inserted in their windpipe. Diseases that affect a patient's respiratory system cause doctors and nurses to rely on ventilators to keep a patient alive until they are well enough to use their lungs on their own.
A procedure called intubation is used, which involves giving a patient a sedative and a muscle relaxant to get the tube down a patient's throat. The tube and ventilator act as artificial lungs for a patient for as long as needed. Medical staff such as doctors and nurses can then automatically adjust the correct oxygen ratio they want for each patient.
Importance of Ventilators in Hospitals
During times of flu and other illnesses that can affect the respiratory system, it's important that hospitals have enough ventilators and N95 respirators available to their patients.
The supply chain is critical when moving and transporting ventilators and face masks from state to state and from country to country.
Ventilators act as life-saving devices so it's critical that production lines work to produce ventilators at the right times. Importers and supply chain experts move the ventilators during the right time of the year where they are needed most.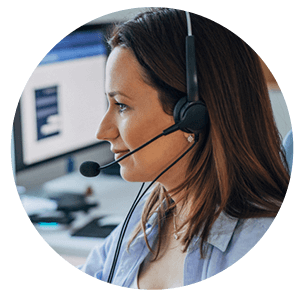 What are the Tariffs Imposed on Ventilators?
There will always be an important need for ventilators and N95 respirators/face masks in our society today. The U.S. Food and Drug Administration (FDA), along with the Centers for Disease Control and Prevention (CDC) play very important roles in efforts for devices such as ventilators and how they are moved around the globe.

During times of a public health emergency, the FDA provides policies to help make medical devices such as ventilators and face masks more available, especially during critical illnesses or pandemics. The FDA can also ease rules for ventilator production to make new ventilators available. The FDA can also ease the following restrictions:

Allow companies to purchase different types of motors or suppliers to build ventilators
Use different types of plastic in ventilator tubes than normally required
Many ventilators are produced in China and United States President Donald Trump has eased tariffs on medical supplies being imported from China to address any ventilator shortages and other types of medical supply shortages.

There has never been a more important time for ventilator importing. Tariff reductions and FDA policy adjustments are made at critical times to keep the ventilator supply chain moving.
Why Do I Need Consulting Services When Importing Ventilators?
According to FDA regulations, ventilators fall into a Device Class 2 Category and are a Anesthesiology regulation medical specialty device. There are so many tests and regulations that must be met to get ventilators produced.
There is also a long list of customs clearance checklist items that must be met to get ventilators to move through customs quickly, especially when importing from China and other areas. Missing the mark when it comes to complying with these regulations can have severe consequences. The CBP noted nearly 1 million PPE and medical-related products that were seized at the border in the months leading up to to June 2020.
Once you meet FDA and CDC guidelines for ventilators and other medical devices, it's time to import your medical goods. Utilizing a consulting session with an expert customs broker to help you fill out the right paperwork is essential to getting your ventilators through customs and in the hands of your medical customers in the U.S. right away.
Do I Need a Customs Bond for Importing Ventilators?
A customs bond is always needed when importing from China and other countries. Any goods that have a value of more than $2,500 or require regulations from other foreign government agencies require a specific amount of import paperwork and a customs bond that fits your needs.

Acting as insurance, a customs bond makes sure all of your customs clearance fees and duty taxes are paid during the importing process.

Documents needed for importing includes:

An arrival notice that gives details about your ventilator arrival and the customs process coming up.
A packing list that outlines all of your ventilator shipment and product information, including size and weight.
A bill of lading, which is basically your receipt for your shipment. Hold onto it.
A commercial invoice that includes data such as your customs clearance number and your purchase price.
Schedule a Customs Consulting Session Today For Your Ventilator Importing Needs
Schedule a 1-on-1 consultation with one of our Licensed Customs Brokers and get personalized advice on how to import ventilators through U.S. Customs successfully. We can provide guidance on everything from product classification and tariff requirements, to import licensing, duty drawbacks, and more!
In addition to our consulting services, we offer a suite of other services required to import into the U.S., including:
Need more information? Fill out our contact form or give us a call at (855) 912-0406 to speak to an agent directly.