Section 301 duty drawbacks are refunds associated with tariffs and customs duties applied to China-origin products. This reimbursement is only returned upon exportation or if the products were destructed under customs. Duty drawback paperwork is comprehensive. Minor errors in completion of the paperwork can lead to drawbacks being denied.
There are multiple steps one must follow closely to process section 301 duty drawbacks or exclusions claims. The item must be an exact match to the one listed on the exclusion list and paperwork must be filed flawlessly. Once completed, the refund will take a portion of time to process and the check will be sent out once the application is approved. It is important to note, U.S. Customs and Border Protection receives a portion of your drawback if it is granted for a service fee. It is best to work with a skilled consultant for this process.
What Section 301 Goods Are Eligible For Duty Drawback?
Imports from China are eligible for duty drawbacks, helping to decrease some of the tariff costs subject to section 301. In early February 2019, the U.S. Customs and Border Protection (CBP) released guidance documents outlining the process for importers to receive refunds associated with customs duties, internal revenue taxes, and certain fees collected upon importation. This is known as a section 301 duty drawback. There are only three scenarios in which a drawback will be processed:

Unused merchandise drawback: Drawbacks on imports that are exported in the same condition they were received in.
Manufacturing drawback: Merchandise used to manufacture another item that is either exported or destroyed.
Rejected merchandise drawback: Drawbacks for items that were unintentionally exported or if the merchandise does not work as expected.
This ensures fees are only applied to items that stay within the United States. However, please note that if these conditions are not met a drawback is unattainable.
If you're looking for a complete look at everything related to the Section 301 tariffs, take a look at our article Section 301 Tariffs: A Comprehensive Guide.
How to File for Duty Drawback on Section 301 Goods
A licensed customs broker can file a duty drawback electronically or manually at the appropriate drawback office selected by U.S. Customs and Border Control. A broker does not need a permit in the specific region he or she is filing a claim in because there are only four total drawback offices (located in New York, Chicago, Houston, and San Diego).
On December 28, 2018, the United States Trade Representative (USTR) published a federal register notice stating certain list 1 items under section 301 are excluded from any additional duties. Exclusions are available for any products specific to China's region even if an exclusion form isn't filed. To receive drawbacks on duties that have already been paid the HTSUS, a ten-digit code to identify an imported product, must be an exact match to the excluded item.

When exclusion paperwork is processed, no changes can be made unless a post summary correction is filed to note corrections need to be made to the paperwork. This is still applicable on imports from July 6, 2018. Once the exclusion office has made a decision, you can file a formal administrative protest to object to the final ruling.
Once a product has been listed as an excluded item, those who already paid taxes and duties only have three years to file the exclusion paperwork. If this window is missed, a refund will not be granted.
How Long Will it Take to Receive a Section 301 Drawback Refund?
The amount of time it takes to receive a refund is dependent on if you're business has ever filed a duty drawback before. If you are already a member of Drawback.NET, a claim can be generated in just one to two weeks, most of your information is auto-filled. A refund can be expected about a month after the claim has been filed.

However, if you are new to requesting duty drawbacks, applying to customs for privileges is mandatory. These benefits include accelerated payment requests and waivers for prior and future notice. Once these forms are completed, it could take between 3 and 6 months for authorization. If a form is sent to a drawback center for manufacturing products rather than to customs headquarters it should only take 3 months for approval.

After all requests have been submitted and approved, drawback checks should be disbursed in 6 to 8 weeks.
How Much of a Refund Will I Receive?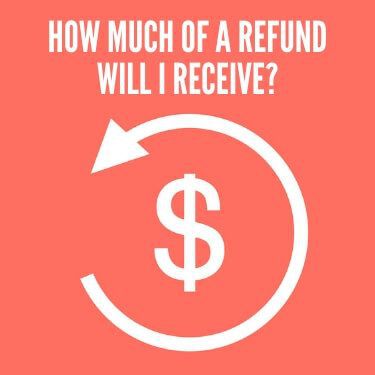 99 percent of paid duties can be refunded, a portion of the refund goes back to customs and the duty drawback office as a fee for their services. The fee varies for each drawback amount. The larger the amount of duty rate the less your business will get back because it is reserved as a fee.

The accelerated payment privilege allows for a quick refund that takes place shortly after the drawback is filed. Many times, businesses will initiate a claim a year after the exemption has been announced, forfeiting the privilege.
Will More Section 301 Goods Be Eligible for Duty Drawback in the Future?
If the product's country of origin is China the item will likely be added to a duty drawback list in the future. Additional tariffs are placed on products often, these items usually end up on an exclusion list and become eligible for duty drawback. You can also review a tariff exclusion refund list and learn more about section 301 tariff exclusions.

Section 301 lists 1 through 3 have been active for a great deal of time, therefore the items included in these lists are no longer eligible for refunds. Lists 4A and 4B currently qualify for duty drawback as well as any future lists. Once the excluded items have been available for three years, a refund is no longer possible. Some items are automatically excluded and these products are already eliminated from taxes and duty fees, so a duty drawback is not possible.
Working With a Customs Consultant For Section 301 Duty Drawback
Applying for Section 301 duty drawbacks can be extremely complicated. A plethora of paperwork is involved in the approval process and it must be done perfectly. One error in any document, especially the HTSUS (Harmonized Tariff Schedule Search) code could force you to start the entire process over, or even worse receive a denial letter.
Trusting an import customs broker can be the answer to your section 301 duty drawbacks issues. Our skilled and friendly consultants will teach you all you need to know about duty drawbacks and we can even help you file the document as well. Call 855.912.0406 today to get a thorough consulting service that will answer all of your questions!