Knowing how to source products from overseas is essential for most businesses. That said, many aspiring business owners and entrepreneurs often get stumped when they try to figure out this part of their business. Fortunately, product sourcing can be condensed into three main steps.
When sourcing products from overseas, you need to decide on goods to sell, determine your product sourcing strategy and find countries to source from. Second, you will need to vet the quality and reliability of certain suppliers. Once you decide on a supplier, you will need to reach out to them to conduct business.
Understanding how to source products from overseas properly requires digesting quite a bit of information. Fortunately for you, we've broken the process down in a clear and concise way.
The Basics On How To Source Products From Overseas
When you're sourcing overseas goods, you're participating in a practice called product sourcing. Product sourcing is when a product is bought from a third party and then resold. Businesses of all varieties use this practice to source their goods from overseas suppliers. However, there are a few details you need to figure out before you product source for your import export business.
Determining What Products To Source
The first detail you will need to work out is determining what products you're going to sell. While every business owner has an idea of what their dream store will offer, the reality is that what you want to sell might not be profitable. Therefore, you should conduct some thorough research to find products that can give you good profit margins.
When researching products, keep in mind you want to stock your store with goods that are popular with consumers. Some ways you can easily find popular goods include:
Studying store data trends: You can determine the popularity of products by looking at store data sales. The products that are flying off the shelves at other stores can give you a good idea of what people find popular. Reviews on these products are also a great method to use.
Looking at reviews: Good reviews will tell you what products a customer likes which makes it easier to find the product that you order. Bad reviews on a product are helpful because you can use them as clues that will lead you to better products in the same category.
Studying social media trends: Following trends is another useful method of research. Trends are most prevalent on social media. Seeing what people enjoy and engage with the most will tell you which products will be most relevant at the time. One way to track social media trends is by taking a look at the Facebook ad library.
Youtube unboxing videos: YouTube unboxing videos give you some great ideas for products to source. If YouTubers with good followings are given positive reviews for the same products then there's a likelihood that people will buy those products in the future or at least have an interest. Therefore, you should try sourcing your store with these items.
Amazon suggests: Amazon is by far the most popular eCommerce site today. One way Amazon can help you find products to the source is by simply using their search bar to type something in and paying attention to what it suggests. The suggestions are indicators that people are looking up these goods to buy. Google trends also work in a similar way by keeping track of searches. Each of these methods is a great way to get a better idea of what consumers are looking for.
If you need help starting other aspects of your online store, then check out our 8 eCommerce tips for new importers.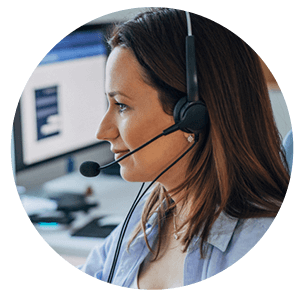 Determine Your Sourcing Strategy
There are many strategies that you can use to source products. No one strategy is better than all the rest because they all come with their own benefits and downfalls. It all comes down to which strategy fits you and your business the best. The strategies you can use are:
Manufacturers and Wholesalers
Dropshipping
Trade Shows
Handmade Products
Manufacturers and wholesalers send goods in bulk, so they're great if you have a lot of volume coming into your store. Dropshipping is a great method if you're running an online store instead of a physical store. With dropshipping, your supplier handles all shipping responsibilities.
Trade shows are a method of sourcing goods that declined during the pandemic, but have now started to return. When you attend a tradeshow, you can see products in person and even meet the supplier yourself.
Last, there are plenty of DIY suppliers all across the globe that handmake their goods that you could use as suppliers. Just don't expect these suppliers to provide you with bulk order quantities since they're likely run by one person.
Identify Countries To Source From
Sourcing products from other countries is beneficial because of how cheap it can be to produce goods in those countries. Countries in Asia are particularly popular places to source goods from. The top five countries that the U.S. imported from in 2020 can be found below.
Top 5 Asian Countries To Product Source From
| | |
| --- | --- |
| China | $303,296.7 |
| Japan | $85,094.6 |
| Vietnam | $56,891.9 |
| South Korea | $54,543.9 |
| Taiwan | $43,666.0 |
Source: International Trade Administration
U.S. Importers source more products from China than any other country around the globe due to its low labor cost and expansive network of suppliers.
Japan and South Korea are also both excellent options to source products from because of free trade agreements that exist between the U.S. and each of these two countries. These trade agreements have reduced or eliminated duties on specific products imported from Japan and South Korea.
While India is just outside the top five, it too is a great option for product sourcing due to its cheap labor expenses. One of the primary languages of India is also English which makes communicating with potential suppliers easier. High-quality goods can be found in Vietnam and Taiwan as well.
There are plenty of other countries that you can source from besides these five, both in Asia and on other continents around the globe. Alternatively, you can source products domestically as well. However, sourcing domestically is often more expensive.
If your chosen supplier is in China, then consult our article discussing all of the rules and regulations you need to know when importing from this country.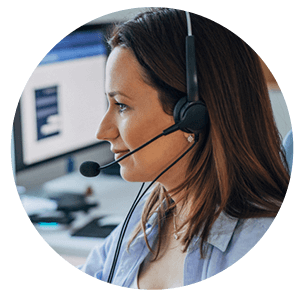 What Should I Look For In A Supplier?
Good suppliers will improve your supply chain rather than make it worse. That said, finding a good supplier can be difficult if you don't know what characteristics to look for. When looking for a supplier, make sure they have the following characteristics:
Financially stable
Has acquired certifications
Experience
Flexible
Accountable
If a supplier has these features, then you can trust they'll deliver on their responsibilities to you.
Financial Stability
One feature that is a mark of a good supplier is financial stability. That last thing you should ever have to worry about is getting a call from your supplier telling you they've gone out of business and can provide you with goods anymore.
Determine if a supplier is financially stable by researching these areas of their business:
Credit history
Call references
Financial statements
Bank information
Looking into these characteristics of a supplier's operations will tell you whether or not they're in good financial standing.
Check Their Quality Certifications
Another way to tell if the supplier you're researching is reliable is by taking a look at their quality certifications. There are numerous quality certifications that suppliers can have for varying types of services that they offer. Suppliers can have some of the following quality certifications:
Good manufacturing practices
Retail certification program
Safe food certifications
Hazard analysis and critical control points
Certain companies help give product suppliers these certifications if the supplier meets their requirements. Suppliers that have certifications will reassure you that the goods you import from them will be safe.
Experience
The experience a supplier has doesn't necessarily have to translate to how many years they've been in business. While many years in operation is a good sign, another way to determine the experience of a supplier is to simply look at the credentials of their leadership.
Some suppliers might put their leadership on their "about us" page. Others might require some further research. That said, a leadership that has combined experience and credentials can make for a reliable supplier, even if the supplier hasn't been in business for very long.
Flexibility
Running a business requires flexibility and that means the supplier you choose needs to be able to keep up with your needs. Suppliers can swear up and down that they'll be able to adapt to your needs, but the only way to know for sure is to check reviews from previous businesses that worked with the supplier.
Accountability
Finally, you need to conduct business with a supplier that can take accountability for their responsibilities in the business relationship. Suppliers handle the products before you do and they're the ones responsible for shipping them out to you. If your goods are damaged or defective when you get them, the supplier you've chosen holds themselves accountable by fixing the shipment.
Alibaba is one of the most well-known sites to find suppliers in the world, but there are plenty of others to choose from. Check out our top 19 Alibaba alternatives for sourcing products.
What To Do After Finding A Supplier
After settling on a supplier, you'll only have to complete a few more steps. These steps involve communicating with the supplier and expressing your interest in conducting business with them which will hopefully result in them agreeing to do business with you.
Reach Out
Your first step to securing a supplier is reaching out to them. When you do this, give them some information about who you are, your business, and that you're interested in conducting business with them. This will be a segway into a conversation about starting a business relationship with one another.
Request Samples
Once you've made contact with the supplier, request some samples from them. When you make this request, be sure that every aspect of the product sample order is to your specifications, including the packaging. The quality of the sample will give an idea of what to expect for future orders if you pick that supplier.
Negotiate An Agreement
If the samples sent by the supplier are to your liking, you can move on to finalizing an agreement to do business with them. Negotiating an agreement with your chosen supplier needs to be done with care. The supplier and yourself need to have a clear understanding of how your business will be conducted.
Additionally, you need to make sure that your agreement is in writing. Doing so will make the business agreement official.
USA Customs Clearance Can Show You How To Source Products From Overseas
USA Customs Clearance will show you how to source products from overseas As we noted earlier, we can assist you in obtaining a customs bond and importer registration. Our experts have all the knowledge on CBP regulations and more so you never have to worry about your imported products being put on hold.
On top of being able to obtain a customs bond and importer registration, we offer 1-on-1 consulting sessions. If a consulting session is not what you're looking for then you can contact our team who will help you determine what your next steps should be.
As a business owner, you're going to be importing goods into the U.S. on a regular basis. If the goods you ship are over $2,500, you're going to need a customs bond. Cover yourself for any amount of shipments for the entire year by purchasing our continuous customs bond.