Businesses that need to import bottled water into the U.S. may not know all of the ins and outs involved in doing so. Fortunately, we've created a list of tips that can help make the process simple.
Things you should know in order to import bottled water into the U.S. include the regulations enforced on water by the FDA, the duties involved in importing water, and how working with a customs broker can help simplify the process.
Keep reading to get the full list of things you need to know to import bottled water to the U.S.
1. Imported Bottled Water is Regulated by the FDA
It's important to note that there are FDA regulations when it comes to bottled water. Both The Food and Drug Administration (FDA) and the Environmental Protection Agency (EPA) are responsible for the safety of drinking water in the U.S. In particular, bottled water falls under the food and safety program, which are guidelines and laws followed by the FDA to monitor and inspect water products coming into the U.S.
A few of the important points to note that water producers must adhere to are as follows:
One must process, bottle, hold, and transport bottled water under sanitary conditions
Water sources must be protected from bacteria, chemicals, and other contaminants
Quality control processes must be applied and used to ensure the bacteriological and chemical safety of the water
Water producers must sample and test both source water and the final product for contaminants
The FDA will inspect the plants and companies to analyze their source water and product water to ensure it holds up to these regulations. It includes bottled water or water bottles as well as flavored water and nutrient-added water, public drinking water, sparkling water, tap water, and spring water. It's best to confirm you have good manufacturing practices before choosing to import water.
2. Facilities That Handle and Process Bottled Water Must be Registered with the FDA
There are also FDA facility registration requirements when it comes to importing bottled water to the U.S. For starters, facilities that handle and process bottled water need to be registered with the FDA. A facility must register before starting to manufacture/process, package, or hold food for consumption in the U.S.
Any food facility must submit an initial registration to the FDA only once. Section 415(a)(3) of the FD&C Act, as amended by section 102 of the FDA Food Safety Modernization Act, requires your facility to renew its registration with FDA every other year. This must be done during the period beginning on October 1 and ending on December 31 of each even-numbered year. The owner, operator, or agent in charge of a facility, or an individual authorized by one of them, can register that facility.
3. You'll Need to Secure Your Shipment With a Customs Bond
You'll also need to secure your shipment with a customs bond when importing bottled water to the U.S. You may first be wondering, what is a customs bond? A custom bond provides you with the guarantee you need as an importer that your import taxes and fees are paid. A customs bond is a binding contract required by CBP for commercial imports valued at $2,500 or more. The bond is confirmation that all taxes and duties have been paid and that the importer is going to follow the rules and regulations set out by the CBP.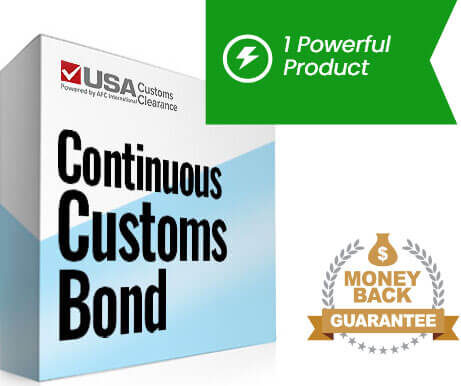 USA CUSTOMS CLEARANCE
Your Bottled Water Import Must Be FDA Registered
Importing Starts With a Contract.
You Must Pay Import Duties & Taxes for your Goods.
Get Your Customs Bond >
4. If Your Shipment Is Arriving Via Ocean, You Need To Submit An ISF Filing
Furthermore, if your shipment is arriving via the ocean then you must submit an ISF Filing. You may be wondering about and want more information regarding what an ISF Filing is and what it entails. The Importer Security Filing (ISF) system, enacted in 2009, supports the importation of goods via ocean vessels into the United States and reduces the risk of smuggling. There are serious consequences for importers that don't meet the deadline when sending goods to the U.S. ISF is required to be filed no later than 24 hours before the cargo is loaded onto a ship with a destination of the U.S.
The following elements are required and need to be included when filing the ISF:
Seller
Buyer
Importer or record number or FTZ applicant identification number
Consignee number
Manufacturer or supplier
Ship to party
Country of Origin
Commodity Harmonized Tariff Schedule of the United States number (HTSUS)
Container stuffing location
Consolidator
5. Your Bottled Water May Be Subject To Antidumping And/Or Countervailing Duties
Your bottled water may also be subject to antidumping and/or countervailing duties. Dumping happens when a foreign producer sells a product in the U.S. at a price below that producer's sales price in the country of origin ("home market"). Or it may be at a price that is lower than the cost of production. The countervailable subsidy statute and regulations establish standards for determining when an unfair subsidy has been conferred.
Top 5 Importers of Water to U.S. (2019)
| | | |
| --- | --- | --- |
| Country | Value of Imports | Percentage of U.S. Water Imports |
| Italy | $244 million | 34.7% |
| Fiji | $142 million | 20.3% |
| France | $126 million | 18% |
| Mexico | $69.5 million | 9.9% |
| Canada | $20.7 million | 2.9% |
Source: OEC | 2019 U.S. Water Import Tree Map
6. You Need To File Prior Notice with The FDA Before Your Shipment Arrives
Before your shipment arrives, you must file official and prior notice with the FDA when importing bottled water to the U.S. It's an additional step that helps ensure the public is protected from a threatened or actual terrorist attack on the U.S. food supply and other food-related emergencies. For Instructions on the Prior Notice System Interface (PNSI), see Filing Prior Notice. The FSMA aims to ensure the U.S. food supply is safe by shifting the focus of federal regulators from responding to contamination to instead preventing it in the first place.
7. The Type of Bottled Water You Import Will Determine the Import Duty
The Harmonized Tariff Schedule includes different product codes, depending on the type of water you plan to import. Each code is different in terms of the import duty that will have to be paid when importing. Ideally, you should have a Licensed Customs Broker review the product code before importing to ensure the water is assigned with the correct code. It should be for waters, including natural or artificial mineral waters and aerated waters, not containing added sugar or other sweetening matter nor flavored; ice and snow.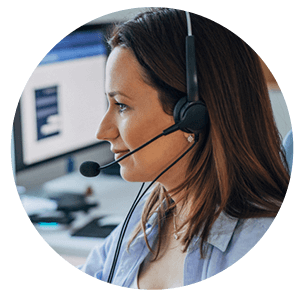 USA CUSTOMS CLEARANCE
Use The Correct HTS Code Or Pay Penalties
Worried about the Strict Regulations? Ask Our Experts.
Our 30 Minute Licensed Expert Consulting Will Personally Guide You.
Contact our Licensed Expert Consultant >
8. Bottled Water Imported From Certain Countries Will Have Reduced Import Duty or be Duty-Free
Bottled water imported from certain countries will have reduced import duty or be duty-free. Why is this you may ask? Well, there are various free trade agreements that the U.S. has in place with several countries. In particular, the United States-Mexico-Canada Agreement (USMCA) is a common one that's used by many importers.
The USMCA is an equally beneficial win for North American workers, farmers, ranchers, and businesses. The agreement creates more balanced, reciprocal trade supporting high-paying jobs for Americans and growing the North American economy. So what are the benefits for importers? A decrease or elimination of tariffs that reduces costs of production and trade, which ultimately lowers retail prices for consumers and increases profits for companies. It also increases protections for workers in Mexico, meaning increased opportunities for workers based in the U.S. as wage gaps decrease.
9. Many Importers Work With A Licensed Customs Broker to Import Bottled Water
Many importers choose to work with a licensed customs broker when importing bottled water. There are several positive benefits of partnering with a customs broker that you should know about. For starters, they're going to save you time, money, and stress when you're importing bottled water. In the simplest terms, a customs broker is an individual who facilitates international trade by making it easier for people to import things for their business.
They're a reliable and knowledgeable source that will help you have a more successful experience with importing. They can also help you get your shipment cleared through customs as quickly as possible. If for any reason your shipment is delayed, then a customs broker who's on your side can advocate on your behalf for an early release of your cargo. They're willing and able to help improve the process for you and ensure your shipment gets to where it needs to go when you need it there.
Import Bottled Water With the Help of USA Customs Clearance
It's very important to work with a licensed customs broker when you want to import bottled water to the U.S. When you encounter challenges or have questions during importing, you'll want to have a trusted and reliable partner ready to step in and help. We understand it can be a confusing and overwhelming process at times. Our Licensed Customs Brokers will answer all of your questions and provide you with the essential information that you need to succeed. Our team will go above and beyond to accommodate your needs and will confirm you have all your customs clearance paperwork in order and ready to go. Contact us today to get started.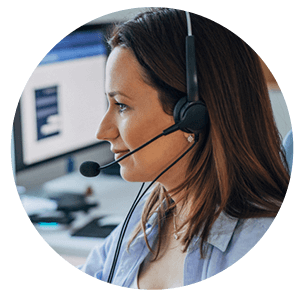 USA CUSTOMS CLEARANCE
Get Your Bottled Water Import Cleared Through Customs Quickly
Worried about the Strict Regulations? Ask Our Experts.
Our 30 Minute Licensed Expert Consulting Will Personally Guide You.
Contact our Licensed Expert Consultant >