Importing food from Italy – just the sound of it conjures up images of sun-kissed olive groves, bustling vineyards, and the rich aromas of Italian cuisine. The U.S. market is ripe with opportunities for those looking to bring a slice of Italy stateside, from staples like olive oil to the wines that elevate our dining experience. While the rewards are plenty, it's crucial to stay informed and prepared.
The U.S. Food and Drug Administration (FDA) requires citizens importing food from Italy to adhere to strict safety regulations. Italy is known for producing high-quality foodstuffs, including:
Olive oil
Wine
Cheese
Pasta
The FDA require rigorous documentation, inspections, and compliance checks for food imported from Italy.
Interested in importing Italian food into the U.S.? If so, this guide will help prepare you for the delicious journey ahead.
Importing Food From Italy: What is Italy's Biggest Export Food?
It might surprise you to find out that Italy's biggest food export is actually rice. However, that's on a global scale. When it comes to the U.S. market, the four foodstuffs mentioned above garner the most purchases.
No matter what you decide to import for resale, knowing your product is key to doing business successfully. To that end, let's pop the cork on a bottle of in-depth info about these popular consumables.
Foods Imported From Italy: Olive Oil, Pasta, and Wines
With its rich culinary traditions, Italy offers a vast array of foods that have captured the global palate. Among these, three notable commodities are olive oil, pasta, and wine.
Whether you're using it to sear meat or as a base in a salad dressing, extra virgin olive oil has a myriad of culinary applications. Additionally, science has shown there are numerous health benefits associated with this popular cooking oil.
Some advantages to cooking with olive oil include:
Being rich in heart-healthy fats
A variety of antioxidants that combat oxidative stress.
Enhancing flavors when used as a base in cooking.
Adding a nuanced, earthy taste to dishes.
If you plan on importing food products from Italy, olive oil should be high on your list.
Learn about the rules for importing olive oil to the U.S. here.
Pasta shouldn't be far behind olive oil on your list of imported Italian products. Available in a cornucopia of shapes and sizes, pasta is practically synonymous with the boot of Europe.
These are just a few types of Italian pasta that fill the cabinets and cupboards of American households.
Spaghetti: Typically used in Spaghetti Bolognese or Carbonara.
Penne: Great in casseroles or served with a hearty Arrabbiata sauce.
Ravioli: Stuffed pasta, often filled with cheese or meat.
One can scarcely describe an Italian meal as complete without a glass of wine. The diverse terrains of the Italian peninsula are ideal for growing several varieties of grapes. In turn, Italy produces a full spectrum of wines, from deep, complex reds to sparkling, fruity whites.
Consider adding some of these wines to your list of Italian imports.
Chianti: A robust red from Tuscany, perfect with beef.
Prosecco: A bubbly delight from Veneto, the go-to for celebrations.
Barolo: Known as the "wine of kings", this red from Piedmont is rich and full-bodied.
Pinot Grigio: A crisp white wine that pairs excellently with seafood and light pastas.
If you want to be a one-stop source for customers seeking gourmet Italian food, don't skip the vino. You'll also want to make sure you're well-stocked on two other Italian staples: meats and cheeses.
Get all the buzz surrounding importing alcohol into the U.S. in this article.
Importing Food From Italy to U.S.: Cheese and Cold Cuts
Italy's culinary reputation stretches far beyond pasta and wine; it's a nation celebrated for its diverse range of cheeses and an ancient tradition of meat curing. These delights not only capture the palates of Italians, but have made significant inroads into the U.S. food market.
Demand for Italian cheeses in the U.S. has risen noticeably since 2017 as evidenced by the following statistics.
U.S. Per Capita Consumption of Italian Cheeses 2017-2021
| | |
| --- | --- |
| 2017 | 15.12 lbs |
| 2018 | 15.7 lbs |
| 2019 | 15.87 lbs |
| 2020 | 15.51 lbs |
| 2021 | 15.83 lbs |
Source: statista.com
Italy offers a myriad of cheeses, each with its own unique taste, texture, and history. Among those commonly imported to the U.S., we find:
Parmigiano Reggiano: Otherwise known as Parmesan, this aged cheese is a staple in many dishes.
Mozzarella: Practically a requirement for pizza.
Pecorino Romano: This salty and hard cheese is often grated over pastas.
In addition to cheeses, Italy's tradition of curing meats has led to the creation of some of the world's most sought-after deli products. These include:
Prosciutto: This thinly sliced, dry-cured ham is a staple in antipasto platters.
Salami: A generic term for a variety of cured sausages.
Capicola: Made from pork shoulder or neck, this cold cut is seasoned and then dry-cured.
Meats and cheeses are more tightly regulated than many other imported foods. The FDA has many rules in place to ensure the safety of foods sourced from outside the country.
Looking for more information about importing meats or cheeses into the U.S? We've got you covered.
Keep the following general guidelines in mind when importing cheese and meats from Italy.
Age Restrictions: Certain cheeses, like raw-milk cheeses, need to be aged for at least 60 days before they can be imported.
Inspections: Both cheeses and cured meats undergo rigorous inspections to check for pathogens or contaminants.
For those wishing to savor the rich flavors of Italian cheeses and cold cuts in the U.S., understanding these FDA guidelines is key. It ensures that every bite taken is not just delicious, but also safe and compliant with U.S. standards.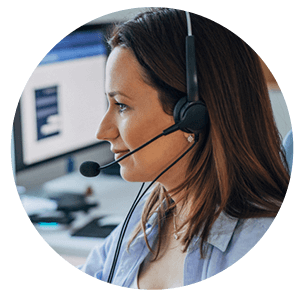 Imported Italian Desserts: Chocolates, Biscuits, and Coffees
America has a sweet tooth, and for many in the U.S., European chocolates are considered superior to what we produce in the states. While perhaps not as popular as Swiss chocolates, Italy is no slouch when it comes to confections.
Italian chocolatiers have crafted some of the world's finest cocoa creations. Some top picks include:
Gianduja: A silky, hazelnut-infused blend.
Torrone: A nougat confection with toasted nuts.
Ferrero Rocher: These chocolates combine multiple textures and flavors.
If you decide to import some of these high-quality Italian chocolates, you'll be responsible for accurate labeling. The FDA's classification list for what qualifies as chocolate is thorough and detailed. Make sure your supplier or in-country packaging services can follow these labeling laws.
Unwrap more tips for importing chocolate and other candies.
In addition to desserts and chocolates, coffee imported from Italy is often perceived to be of a higher quality than average. As such, it can command a premium price should you choose to stock it.
Italy itself does not have the growing conditions required for coffee to thrive. Italian coffee roasters use a particular method that results in a taste that's come to be associated with the country. However, they source their beans from Central and South America, as well as Southeast Asia.
The FDA mandates that imported coffee must be free of contaminants, insects, and mold.
For more information about importing coffee in its various forms, take a look at our detailed guide here.
We've identified a wide variety of edible Italian imports. Now it's time to sink our teeth into the basics of importing food into the U.S.
How to Import Food From Italy
There are two main steps to importing food from any country into the United States for resale:
Finding an overseas supplier for that food
Registering with the appropriate government agencies
There are three main agencies concerned with imported foods from Italy and other countries.
The FDA: The Food and Drug Administration has a hand in regulating all foods imported to the U.S. This includes Italy's popular meats and cheeses.
Customs and Border Protection (CBP): As the name implies, they enforce rules governing all imports, edible and otherwise.
The United States Department of Agriculture (USDA): Through its Animal and Plant Health Inspection Service (APHIS) program, the USDA has oversight on any item derived from plants or animals.
There's also a small chance you'll need a license from the United States Fish and Wildlife Service (USFWS) if your goods are made using wildlife rather than domesticated animals.
Complying with the rules and regulations set by these agencies is non-negotiable for any food importer. While we mentioned some specific rules about importing certain Italian foods above, it's equally important to address the basics of importing consumables of any kind.
Imported Italian Foods: Complying With U.S. Customs and Regulations
Here's a simple breakdown of the rules and regulations governing the import of foods into the U.S.
FDA Approval: The FDA oversees the import of all food products. Make sure your foodstuffs meet this agency's approval.
Prior Notice: This notice informs the FDA about the food being imported, its country of origin, and its intended recipient.
Labeling Requirements: Every imported food product must adhere to U.S. labeling standards. This includes ingredients, nutritional information, potential allergens, and more.
Shipment Inspection: Shipments may be inspected by the FDA or CBP. If the product is found in violation of either agency's standards and rules, it could be detained or denied.
Restricted Foods: Don't try to import foods that aren't allowed in the U.S. This includes certain ingredients and cheeses, such as Italy's infamous Casu Marzu.
Payment of Duties: Imports might be subject to duties. Make sure you have a customs bond ready to cover this and other costs once your products arrive.
Document Everything: Keeping thorough records of your shipments. CBP may request records of your transactions during an audit. If you don't have them, you'll face stiff fines.
By following these guidelines, you'll avoid fines and delays when your food arrives in the country.
For more detailed information, check out our exhaustive guide to importing foods into the U.S.
Partnering with the Right Italian Food Suppliers
Choosing the right suppliers is crucial to the success of your import business. They should follow best practices for food preparation as well as U.S. regulations. This ensures you receive a product you can be proud to sell.
Italian food importers should look for the following characteristics in their suppliers.
Quality Certifications: Suppliers should hold recognized quality certifications, like ISO. This shows their commitment to producing foods that meet rigorous U.S. standards.
FDA-Approved: Ensure that suppliers are aware of and comply with FDA regulations.
Traceability: Suppliers should have systems in place to trace the origin of all ingredients and products.
Clear Communication: Effective communication is key. Suppliers should be open and quick to respond.
Transparent Pricing: It's essential that suppliers offer transparent pricing without hidden costs.
Previous Export Experience: Try to find a supplier with experience exporting food to the U.S.
You'd also be wise to import foods with the Denominazione di Origine Protetta (DOP) label. Translated as Protected Designation of Origin, this is a European Union designation given to high-quality Italian foods made with traditional methods.
Having a good business relationship with a quality exporter makes the import process easier, allowing you to focus on growing your business and boosting profits. Another way to take the guesswork out of importing is by working with an experienced customs broker. That's where we come in.
Trust USA Customs Clearance for Your Import Needs
The American appetite for authentic Italian food and wine presents a lucrative opportunity for U.S. importers. However, you might be concerned with getting all the little things right when it comes to the importing process.
The team of customs brokers at USA Customs Clearance has nearly a century of combined experience helping importers cut through the red tape and get to the good part: selling merchandise and making money.
Partner with us for:
Call the import experts at (855) 912-0406 or drop us a line online today and taste success in your Italian food importing business.