Importing teak wood is essential for entrepreneurs getting into the wood and timber industry. Teak has long been considered one of the most prized hardwoods on the market, being used in everything from household furniture to luxury yachts. To import teak wood successfully, there's a lot you need to know.
The U.S. Department of Agriculture Animal and Plant Health Inspection Service (USDA APHIS) requires importers to obtain a PPQ 585 permit and phytosanitary certificate to import teak wood to the U.S. Due to the fact that teak imports are banned from certain countries, importers should exercise additional caution when importing.
In this guide, we'll go over everything you need to know about importing teak wood. We'll cover what countries to import from, federal requirements for importing, and how to determine tariff classification and duty rates.
Importing Teak Wood: What Makes this Tropical Hardwood so Special?
Teak wood is incredibly popular due to its strength, versatility, and natural resistance to a variety of harmful forces.
One of the most unique characteristics of teak wood is the presence of natural oils. These oils serve as protection for the wood and make teak resistant to water, decay, and pests (like termites).
Teak wood timber is also incredibly versatile, making it excellent for structural uses, while also being easy to work with and shape.
Need help importing another type of wood? Check out our comprehensive guide on importing wood to the U.S.
Where Does the U.S. Import Teak Wood From?
Indonesia is the largest source of U.S. teak wood imports. In fact, most of the teak wood that importers and manufacturers use today is grown on teak plantations in Indonesia and other countries across Asia.
The top exporters of rough teak wood to the U.S. can be found below.
Top 5 U.S. Sources of Teak Wood Timber Imports (2021)
| | | |
| --- | --- | --- |
| Country | TEU's | Metric Tons |
| Indonesia | 3633 | 10,027 |
| China | 1533 | 7,460 |
| Vietnam | 636 | 4,297 |
| Brazil | 212 | 2,173 |
| Thailand | 340 | 1,529 |
Source: Datamyne
While not necessarily large sources for U.S. importers, other notable countries where teak wood is known to be grown and/or traded include India, Singapore and Myanmar/Burma (though there are currently sanctions against Burmese timber imports).
Interested in importing other exotic woods? Check out our article on importing rosewood.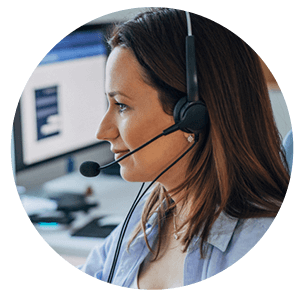 Is Teak Wood Banned?
Teak wood itself is not banned in the U.S., but there are certain countries from which teak imports are heavily regulated.
In 2021, the U.S. issued sanctions against Myanmar (also known as Burma) after the hostile military takeover of the democratically-elected civilian government.
One of the industries impacted by the sanctions is the timber industry. The legislation specifically targets the Myanma Timber Enterprise, a state-owned establishment that controls timber exports from the country.
It's estimated that Myanmar accounts for nearly half of the world's naturally occurring teak which feeds into the timber industry and generates a significant portion of the nation's revenue.
Despite the sanctions, it was reported that around 1,600 metric tons of teak wood were imported into the U.S. as late as a month after the sanctions went into effect.
What is Teak Wood Used For?
Due to its versatility, teak wood has become one of the most popular hardwoods to use for furniture manufacturing, home construction, shipbuilding, and a variety of other commodities.
Teak wood is watertight, which makes it an excellent choice for wooden decks and outdoor furniture. Additionally, it's a very strong wood but can be easily worked and shaped to provide a variety of different uses.
Some of the most popular uses for teak wood include:
Furniture
Veneer
Countertops
Cutting Boards
Ship decks (yachts)
Construction Materials
Its natural oils also make it resistant to weathering. However, you can finish the wood with other oils and finishing agents to achieve a specific color or texture.
What is the Duty Rate of Teak Wood?
The duty owed on teak wood imports will vary depending on what country it's imported from and the type of teak commodity you import.
Most forms of teak wood can be found under Chapter 44 of the Harmonized Tariff Schedule (HTS) - Wood and Articles of Wood. Within that chapter, you can find teak-specific codes under the following headings:
4403: Wood in the rough, whether or not stripped of bark or sapwood, or roughly squared
4407: Wood sawn or chipped lengthwise, sliced or peeled, whether or not planed, sanded or end-jointed, of a thickness exceeding 6 mm
4409: Wood (including strips and friezes for parquet flooring, not assembled) continuously shaped (tongued, grooved, rebated, chamfered, V-jointed, beaded, molded, rounded or the like) along any of its edges, ends or faces, whether or not planed, sanded or end-jointed
According to the USITC, most teak wood products can be imported duty-free, whether or not the U.S. has a specific trade agreement in place with the country of origin. However, some products made of Brazilian Teak Wood (also known as Cumaru), such as flooring, may be subject to a 3.2% duty.
Additionally, finished teak products, such as furniture, call for different tariff classifications. Those commodities can most commonly be found under HTS headings 9401 and 9403, however, those products are not typically subject to import duty either.
If you're unsure of whether or not your teak imports are subject to any duties or tariffs, consult with one of our Licensed Customs Brokers. We can ensure that the tariff classification of your commodities is accurate and that your products are eligible for clearance through U.S. Customs.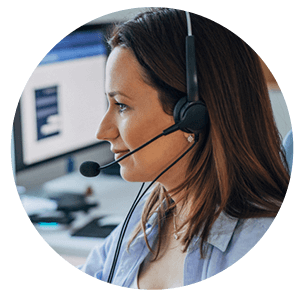 How to Import Teak Wood
The main agencies overseeing the import of teak wood into the U.S. are the USDA APHIS and Customs and Border Protection (CBP). In order to import your wood successfully, you'll need to obtain an import permit, phytosanitary certificate, and complete any other documentation that's required to import goods into the U.S.
1. Find a Supplier
As discussed above, there are a number of countries that U.S. importers use to source teak wood. The first thing you need to do once you determine which country you plan to import from is to find a reputable supplier. Teak wood is sold in various grades (Grade A being the highest). Make sure that the teak wood you purchase meets your quality standards before you buy.
2. Obtain an Import Permit from APHIS
The USDA requires that importers obtain a permit in order to import logs, lumber, and other unmanufactured wood products to the U.S. In order to import teak wood, you must apply for a permit using PPQ (Plant Protection and Quarantine) Form 585. The application is free and can take up to 30 days to be processed.
3. Obtain a Phytosanitary Certificate
The U.S has strict import regulations, especially for plant and animal products being allowed entry into the country. All tropical hardwoods, including teak wood, must be fumigated before being allowed entry into the U.S. You must also obtain a phytosanitary certificate as proof that your wood is free of any harmful pests or disease.
4. Ship to a U.S. Port of Entry and Clear Customs
Once you've complied with all regulations required to import your teak wood, you can arrange the transport of your shipment to the U.S. You'll need to ensure that all U.S. import requirements and documentation have been completed and that your shipment is eligible to clear U.S. Customs.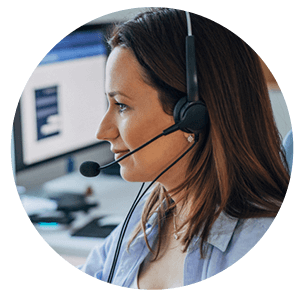 Import Teak Wood with USA Customs Clearance
Importing teak wood is not a simple process. Importers will need to obtain an import permit, a phytosanitary certificate, ensure that they're using the proper HTS codes for their shipment, and complete all documentation required to import to the U.S.
The smartest thing you can do as an importer seeking to purchase teak wood from a foreign supplier is to work with a customs broker. At USA Customs Clearance, we have a team of CBP-licensed professionals ready to help you navigate any aspect of the import and customs clearance process.
We can help make sure that all of the required permits, certificates and other documentation are obtained and filled out correctly. Additionally, we can make sure that you use the correct tariff classification and even find ways to lower and avoid unnecessary import duties and tariffs.
If you're a new importer, we can help you obtain a customs bond, become a registered importer, or give you personalized, 1-on-1 advice in our import consulting sessions. We even offer all of those services and more at one low price in our new importer success bundles!
Contact us at (855) 912-0406 and get the import help you need today.